Crowne Vault Introduces New "Memorial Accent Collection" To Enhance End of Life Celebrations
MISHAWAKA, IN – At a time when many families are still struggling to share life events in a safe and personal way, the death care industry is creating new solutions to meet that need. It's in this spirit that Crowne Vault – home of the modern burial urn vault – has created a special assortment of custom urn accessories: the Memorial Accent Collection.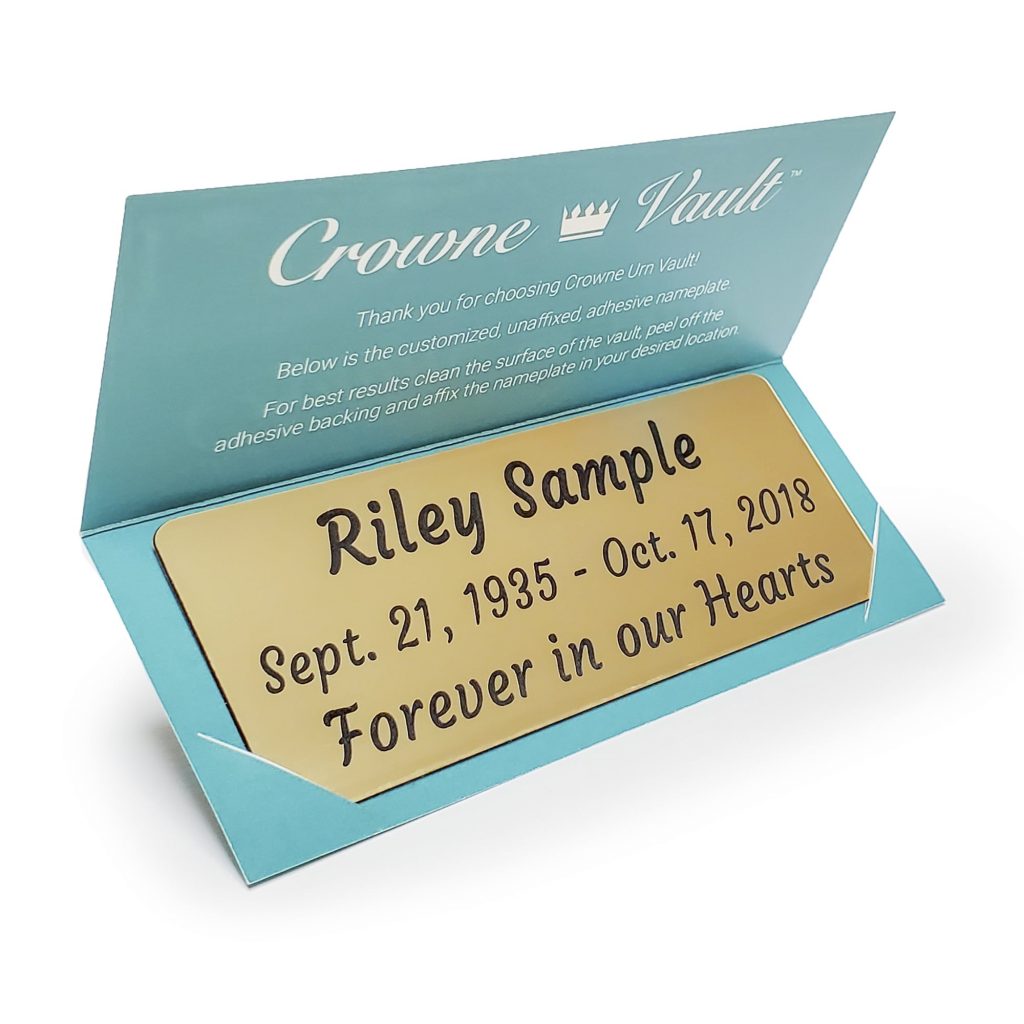 This exciting new collection features custom engraved nameplates and handmade rose garland. The are created from a specialty acrylic material with an adhesive backing. The flexible material ideal for display on the vault sides as well as curving around the vault dome lid. Available in metallic Rose Gold & Silver as well as Celestial Blue and Black, customers can choose from 4 fonts for their personalization. The rose garland is crafted with silk flowers and bead spacers, and is sized to the Regent and Marquis urn vault lids.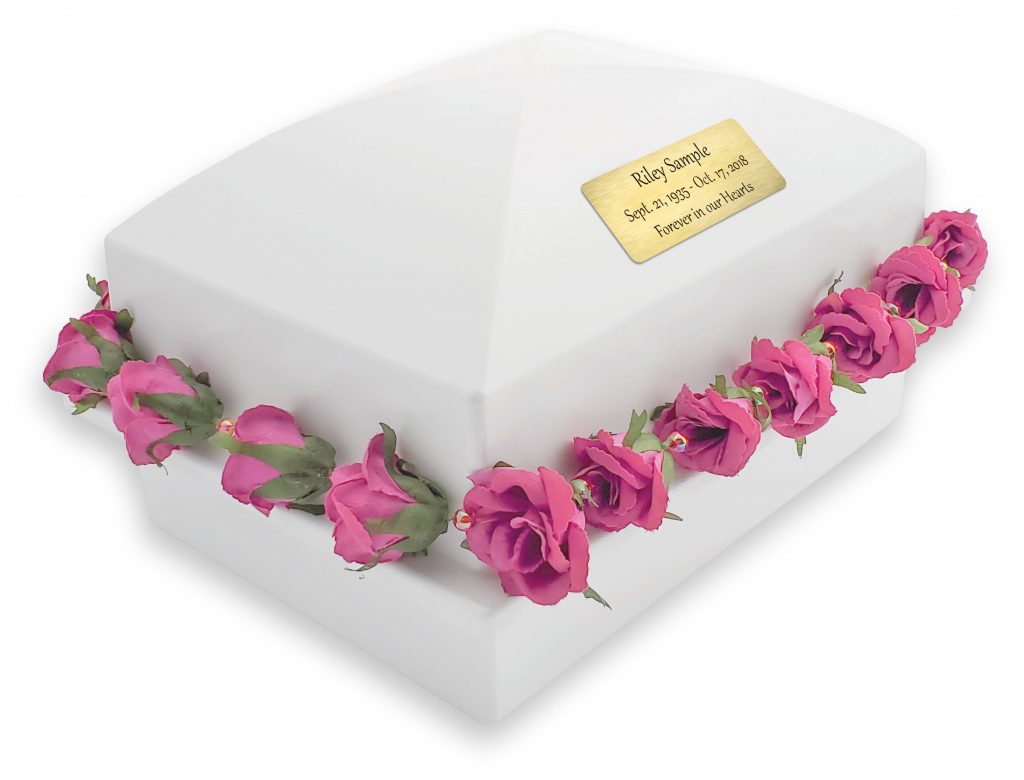 The new Memorial Accent Collection is the perfect way to ease first time cremation families into the and personalization available for End of Life celebrations.
For more information about ordering the Memorial Accent Collection, please call Crowne Vault at 866-763-0485 or visit www.crownevault.com.