Funeral Supplier Presents Top Sellers with Hilarious Edible V-Day Gifts
Valentine's day is a celebration of love. Parting Stone, never a shy company, is letting its top-selling funeral directors know just how much it loves them.
A tiny white box arrived on the doorstep of the Cremation Society of Illinois just before Valentine's day. Inside, Brooke Benjamin found a hand-written valentine and a small cellophane bag that looked oddly similar to the bags that cremated remains are sent in. Zip tie and all… although in this case, it was pink. The valentine came from Parting Stone with a short poem thanking Brooke for being a selling partner and that the contents of the bag are indeed edible. Inside the cellophane bag were pieces of chocolate in an iconic "stone" shape familiar to anyone who knows the solidified remains company.
"We thought that delicious chocolates that look uncomfortably similar to real solidified remains would be a fun way to thank our top-selling funeral directors and biggest supporters," said Justin Crowe, Founder and CEO of Parting Stone.
For the next 7-days, every funeral home that applies to be a Parting Stone retailer using the link below will get a handwritten Valentine poem from the company. How sweet.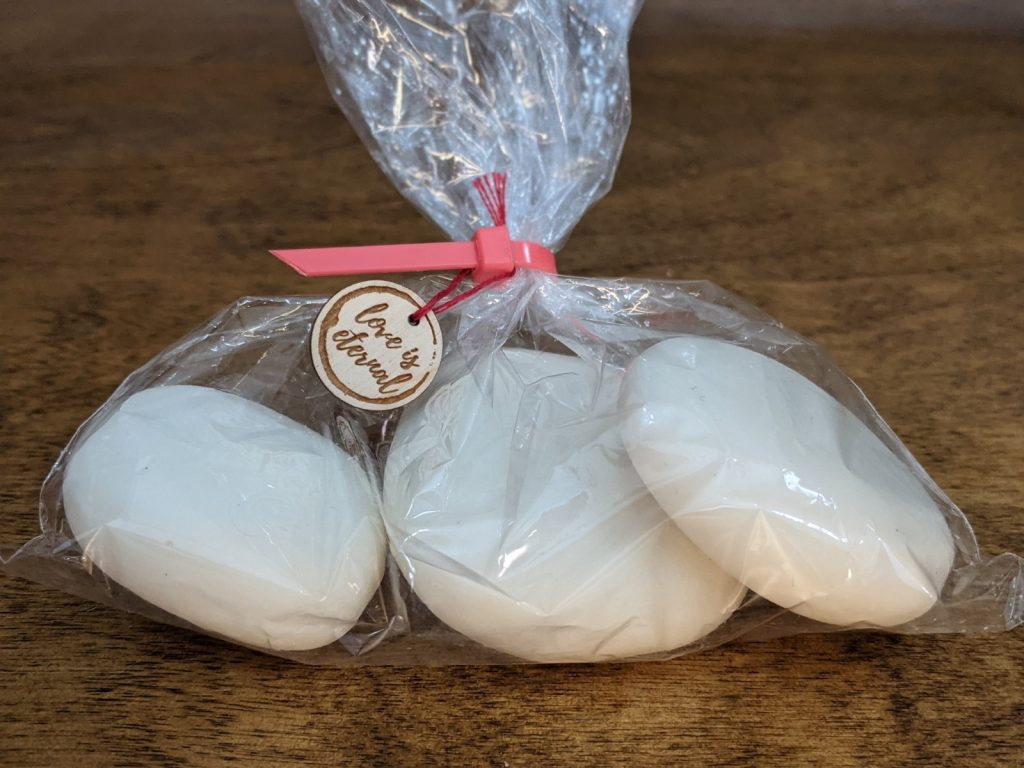 These top-selling funeral homes are serious about giving every family the option of solidified remains as a complete alternative to cremated remains. No more uncomfortable ash… In an interview about his experience offering Parting Stone, Buck Dyck of French Funerals & Cremations said "The big differentiator for us with offering Parting Stone is, from the beginning, making a separation of their service from a product. There's every sort of product inside selection rooms but we bring it up at body preparation."
"I think the opportunity to remember their loved one is unique to the person. But the reaction we've seen when we present the option of solidified remains is a positive experience, especially when it comes to being able to share them," Buck continued.
According to Allison Peacock, Parting Stone's marketing manager, this is the just start of how the company will show its appreciation for its funeral director partners. They are in the process of starting a private group for funeral directors to join, share strategies, and help guide how the company grows and evolves.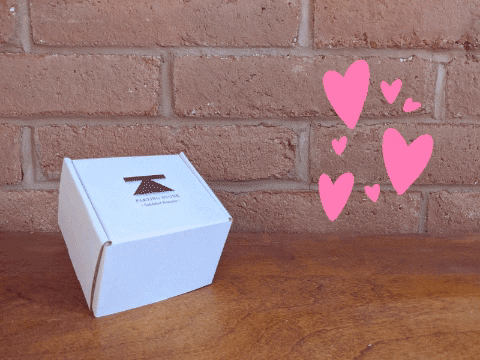 "We want to give funeral directors who are in daily contact with families a community to belong to," said Allison. "One where they can connect with other innovative deathcare professionals and help us continue to build a company that listens to their input."
While it's noticeable that the people of Parting Stone enjoy a good joke, it's hard to ignore that they are also building a company culture of precision. One look at the chocolate stones and you can tell. Parting Stone isn't in the business of making sweets and yet the chocolates they made for a one-off Valentine's day gift are impeccable and show similar craftsmanship to their real solidified remains' "stones.'.
Click below and be the first to offer solidified remains in your community… and to get your handwritten Valentine from Parting Stone. ♡ ]