Spikes in Cremation and Online Funeral Planning Thanks to COVID-19
The COVID-19 pandemic has fundamentally shifted economies, lifestyles, and industries. Of course, the death care profession hasn't escaped unscathed. The repercussions of overwhelmed and undersupplied staff and dipping revenues from limited options may linger for years. Interest in particular industry services, though, has actually grown during the pandemic, namely cremation and online planning. 
Cremation rates rising
It seems inevitable that a rise in cremation rates would result from COVID-19. Unlike China, the epicenter of the coronavirus outbreak, the United States never issued a direct cremation mandate for COVID victims. However, public gathering and travel limits and fears of infection from dead bodies no doubt contributed to many families' decisions to cremate rather than bury.
"We have seen an increase in cremation instead of burials since Covid happened," Dutch Nie, a National Funeral Directors Association (NFDA) spokesperson told Quartz on July 16. Nie added, though, that this increase is simply par for the course of rising cremation rates that began in 2015. 
In other words, the COVID-19 pandemic doesn't seem to have had a material impact on the rate of cremation versus traditional burial … yet. As the pandemic shows no signs of slowing down in the U.S., it's too early to tell if the actual cremation numbers will tell a different story. And those numbers simply aren't available.
Nevertheless, reports of retorts running 24/7 and facilities turning away or placing caps on cremations are fueling speculation that rates are rising. In May, The Philadelphia Inquirer reported on two crematories that had nearly doubled in volume. Philadelphia Crematories performed 315 cremations in April, over 100 more than their average of 190 to 200 per month. The area's largest provider, Ivy Hill Cemetery, reported 1,000 cremations in April, a significant jump from their 600-per-month average.
Online planning grows
For many people, COVID-19 has illuminated the grim reality of human mortality. As of July 21, nearly 130,000 people have died from coronavirus in the United States. And although the virus preys primarily on the elderly and immuno-compromised, it hasn't discriminated against any age group. Young adults have witnessed the deaths of friends and colleagues, not just their grandparents.
According to an aptly-titled July 17 article in The New York Times, the pandemic has led to a "Boom Time for Death Planning." The story cites an increase in social media conversation about and with "deathfluencers" like The Order of the Good Death's Caitlin Doughty. It also highlights a surge in users of all ages on a bevy of interesting new end-of-life planning sites.
Cake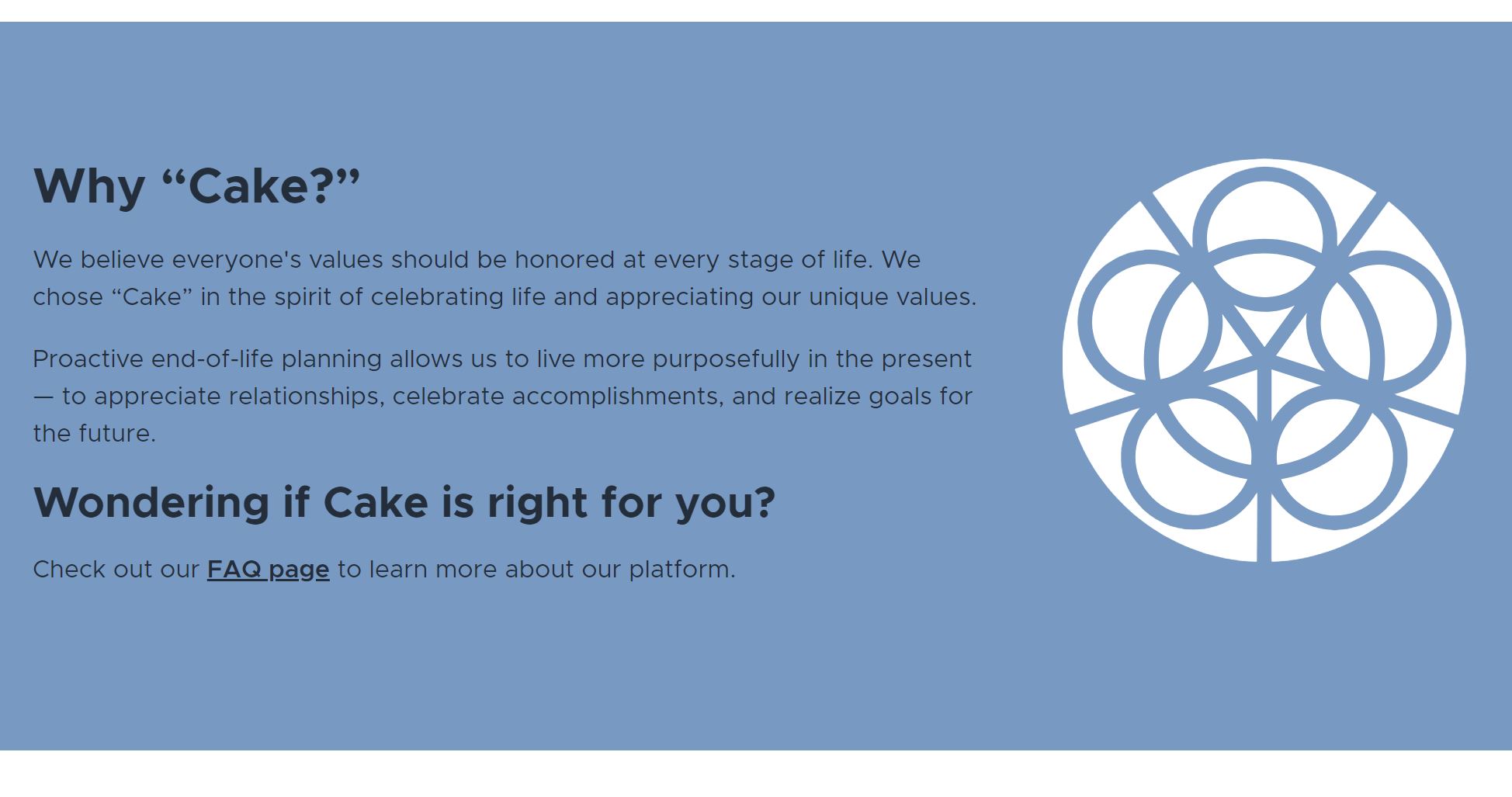 Suelin Chen, PhD and palliative care physician Dr. Mark Zhang founded
Cake
after their concept for the company won first place at an M.I.T. healthcare "hackathon." The platform offers free guidance for making healthcare, final arrangement, legal, financial, and legacy decisions. Chen told the
Times
that from February to June, Cake's registrations snowballed to five times the normal rate. Condolence-related website traffic doubled, too, prompting Cake to start a crowdsourced Q&A forum. 
Lantern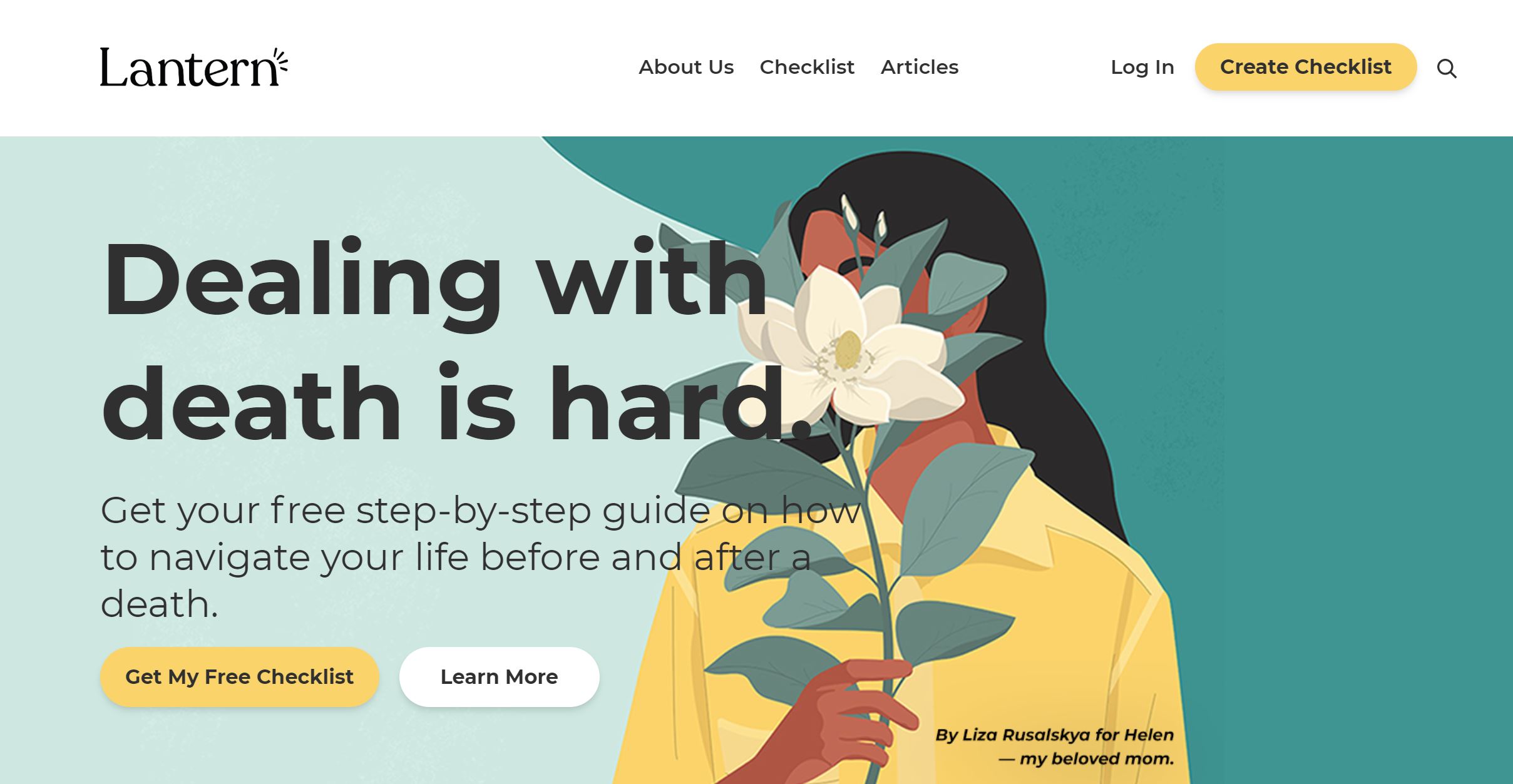 Lantern brands itself as "the single source of guidance for navigating life before and after death." The company offers a free customized checklist for pre-death planning as well as helpful articles and resources. According to the Times, Lantern has seen a 123% increase in users during the pandemic, with most under 45 years of age.
Trust and Will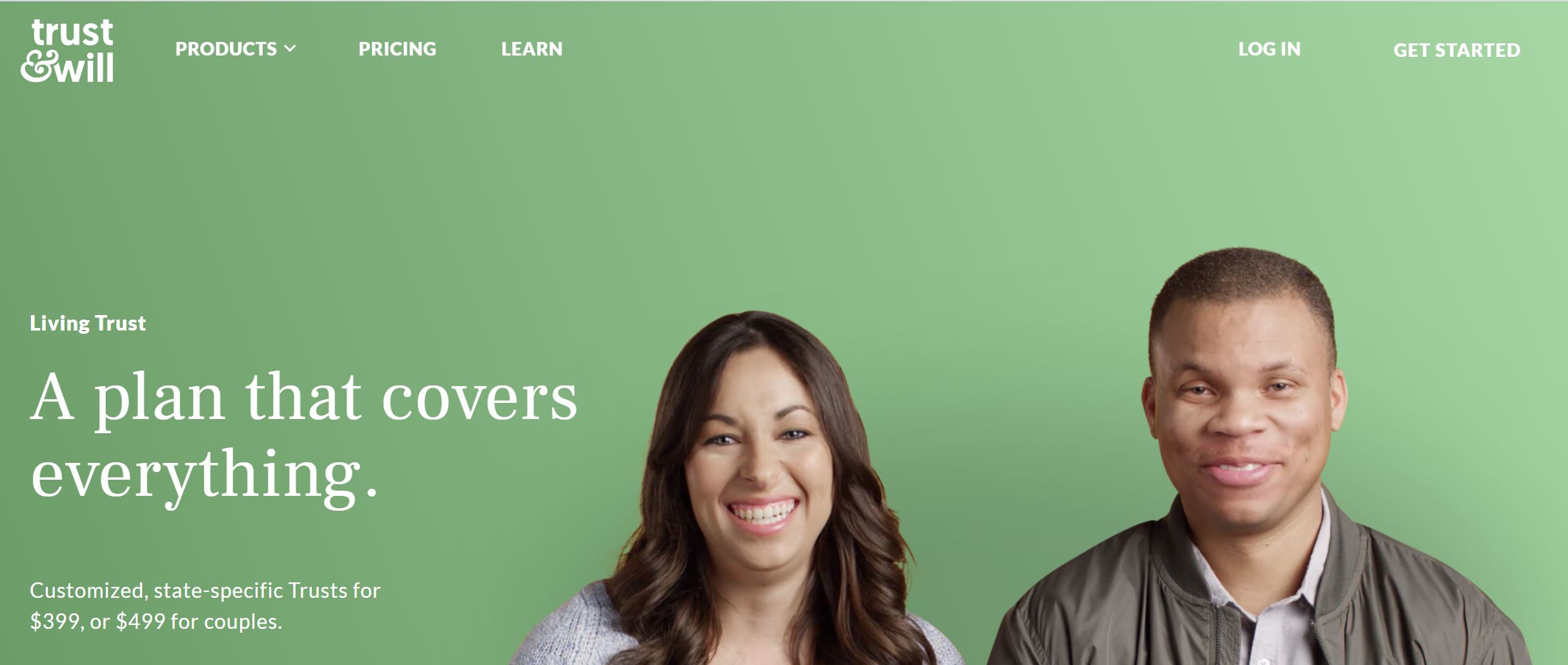 Launched in 2017, Trust and Will is an online service for creating your own wills, estate trusts,and guardianship documents. While they provide legal forms and information, they are not attorneys and do not provide legal guidance. However, their platform is so easy to use you don't need a lawyer, and at $399 for a comprehensive trust-based estate plan, users appreciate that. The Times article mentions Trust and Will as an option that will appeal to Millenials and Gen-Z.
The bottom line for death care
So what do rising cremation rates and the younger population's interest in pre-planning have in common? They're both opportunities for death care professionals. Like many preferences, concerns, or beliefs that have developed during and because of COVID-19, these two may stick beyond the pandemic. It's possible (probably probable) that the U.S. cremation rate won't follow its previously-predicted trajectory, but soar into uncharted territory. Facing death has most likely created a new audience for pre-need services. Proactively enhancing your cremation and pre-planning services and targeting a younger audience should help you get ahead of the curve.