"Cave Man" Identified 103 Years After Death as Idaho Outlaw Loveless
In 1936, Thelma Wing of Reno, Nevada asked the Wyoming secretary of state's office for help in finding her father, Joseph Henry Loveless. Wing's mother, Harriett "Hattie" Savage Loveless, divorced her father in 1904 when Thelma was only three years old. "I want to find him so much," Wing wrote in her letter. "My father has never looked me up that I know of."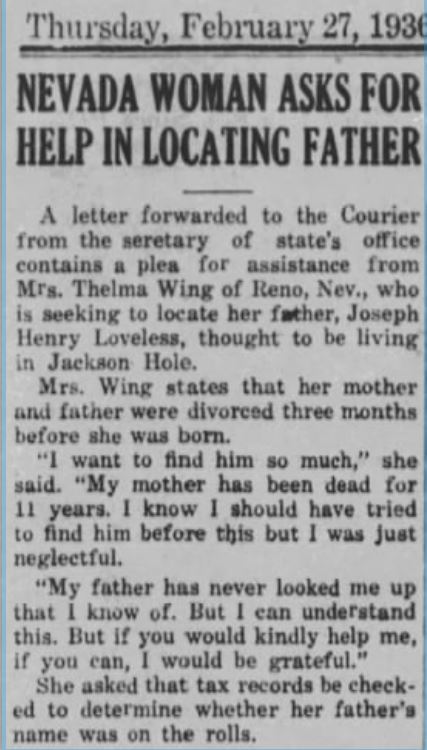 What Wing didn't know at the time was that Joseph Henry Loveless was almost 20-years-dead. And not just dead, but murdered and dismembered, his body parts left in various areas of an isolated cave near Dubois, Idaho. And although his torso was discovered in 1979 and his limbs in 1991, his remains were not matched with his name until December 2019.
Biography of an outlaw
Joseph Henry Loveless was born in Utah Territory in 1870 to Mormon parents. He married Hattie, Wing's mother, in Salt Lake City in 1899, but abandoned the family sometime after Wing was born. Hattie filed for divorce and custody of their daughter in October 1903 on the grounds of "desertion and non-support." The divorce was granted in May 1904. Hatie later remarried and died in 1924.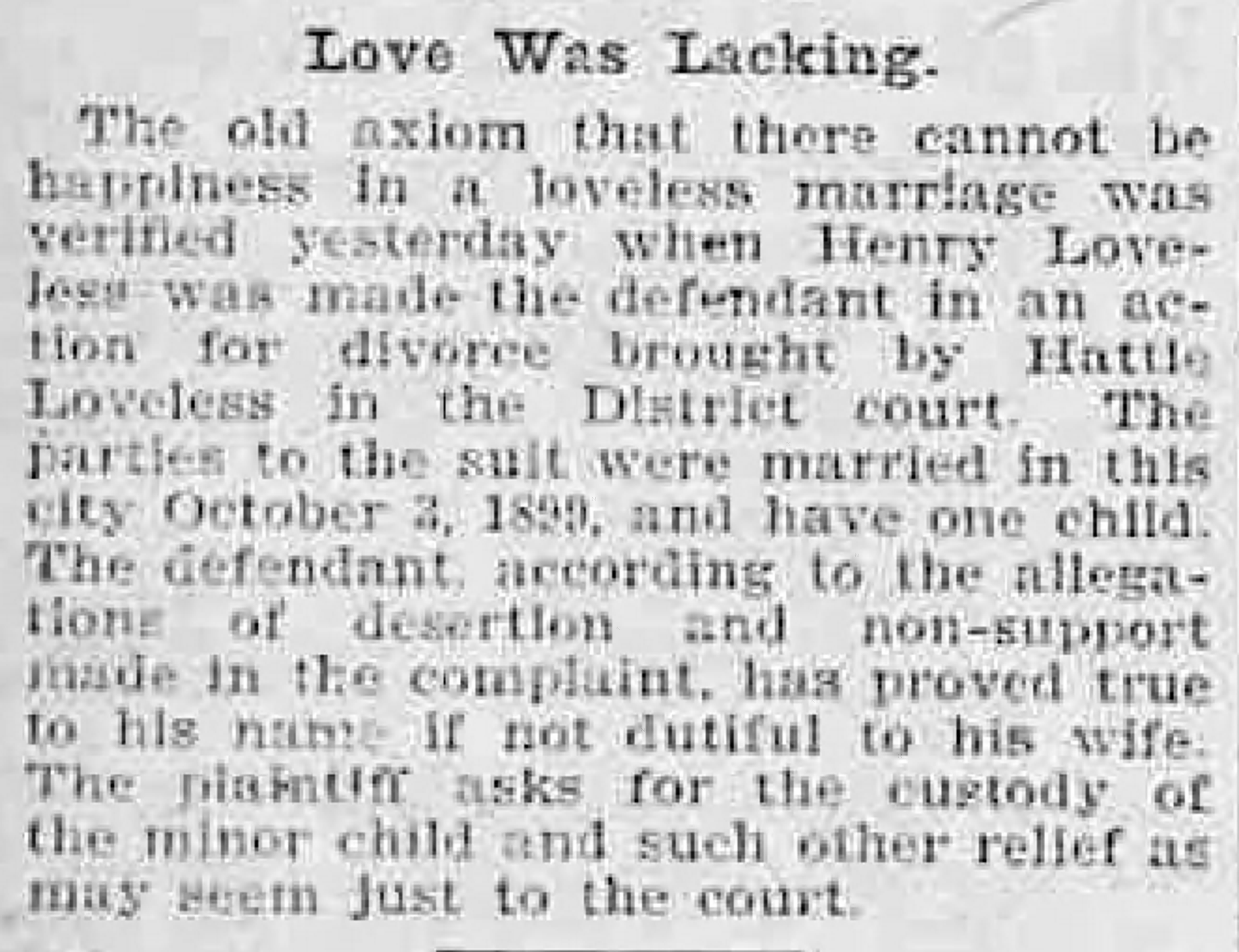 By August 1905, Loveless was remarried to Agnes Caldwell and living in Bear Lake, Idaho. The couple had four children. Loveless was arrested for bootlegging in Burley, Idaho in 1913 and again in 1914.
He escaped from jail twice in 1914. The local newspaper reporting the second escape advised that "no effort should be made" to capture him to complete his sentence. The hope was that the "county is now rid" of Loveless for good and it was "probably best" that he escaped.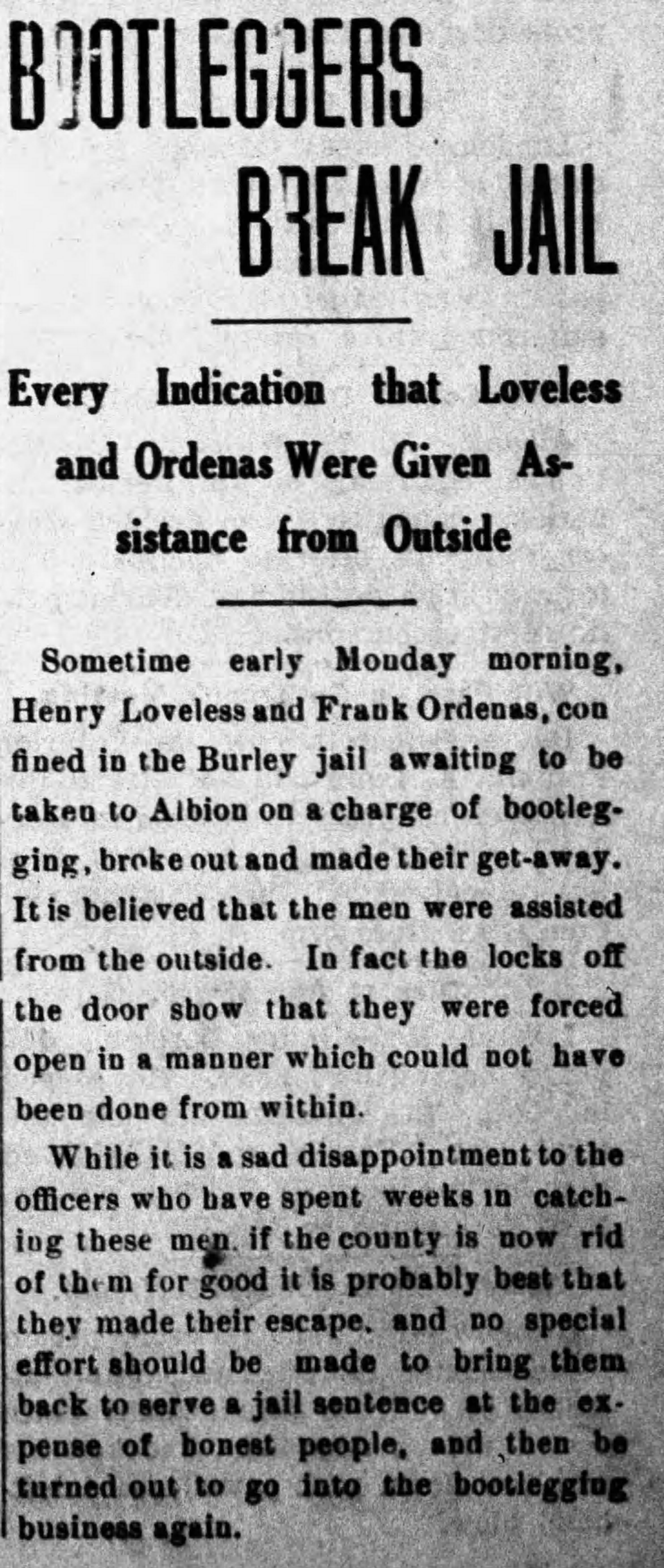 On May 6, 1916, Loveless' wife Agnes was murdered in a tent she shared with her husband in Dubois, Idaho. According to news reports, Agnes was killed with an ax, "her head was almost severed from the body." 
Loveless, who at the time was also known by aliases Charles Smith and Walter Curnans, was arrested for the crime on May 11. He escaped a few days later by sawing the jail bars with a saw he had hidden in his shoe.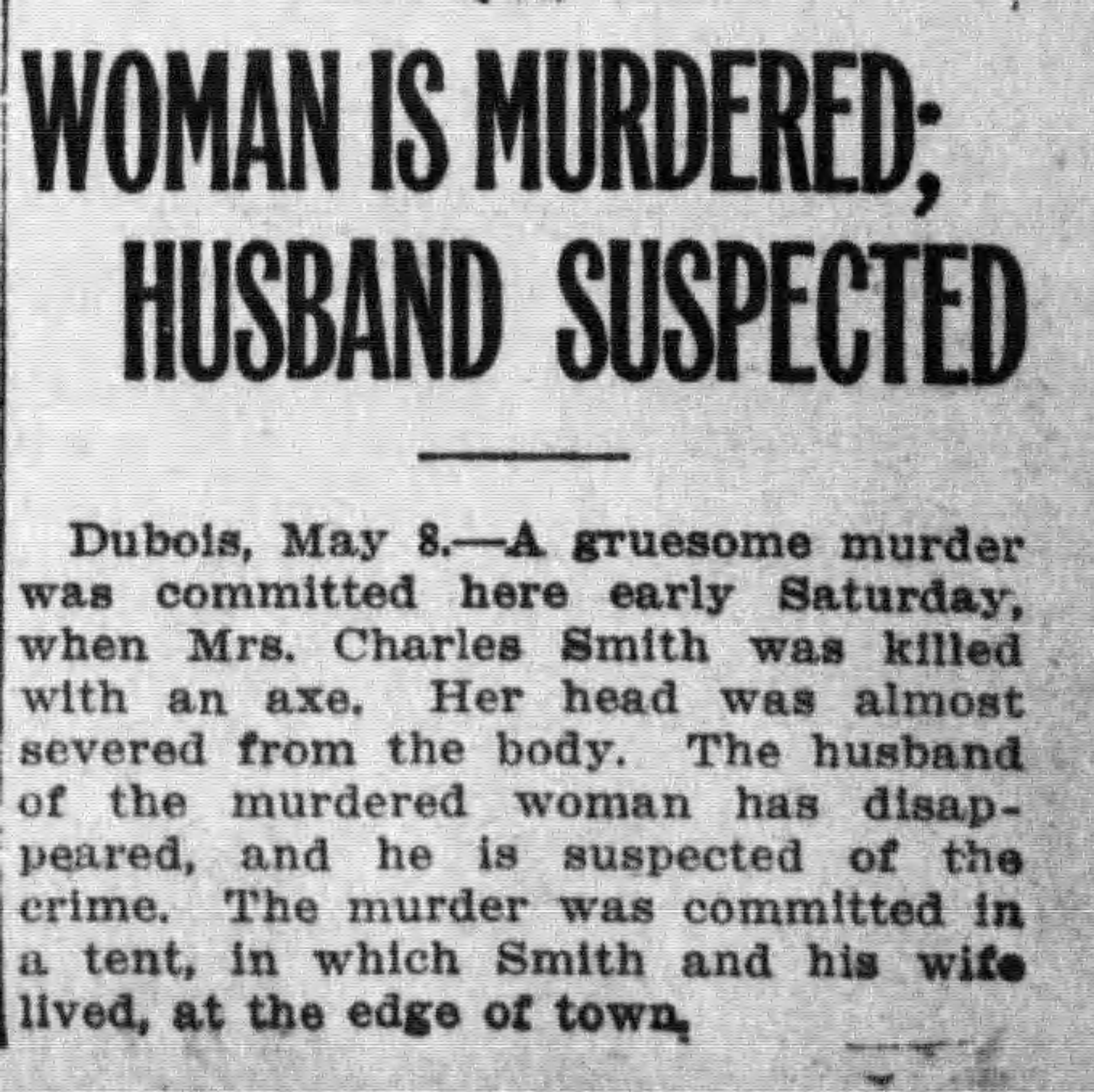 From John Doe to Joseph Loveless 
Fast-forward 63 years to 1979, when artifact hunters discovered a male torso inside a burlap sack in Buffalo Cave near Dubois. The body was so well-preserved that the coroner believed the murdered placed it there less than 10 years earlier. In 1991, an 11-year-old girl found limbs that belonged to the 1979 torso. Despite subsequent efforts, searchers never found the body's skull.
After a thorough examination of the remains, Idaho State University put the unidentified remains in storage. In 2015, ISU researchers sent a bone sample to the University of Northern Texas for DNA extraction. They then entered the DNA to the FBI's CODIS and NDIS databases with no results.
Four years later ISU researchers contacted the Doe DNA Project, a non-profit initiative that helps law enforcement identify Jane and John Does using genetic genealogy. Fourteen volunteer genealogists devoted more than 2,000 hours researching about 250 family trees with matches to the torso's DNA. 
In November 2019 the DDP research team concluded that the remains most likely belonged to Joseph Henry Loveless, the outlaw who was last seen in 1916. After matching the DNA to a known descendant of Loveless, authorities announced the identification in December. 
The aftermath
Researchers found no obvious cause for Loveless' death and could not pinpoint the date of his murder. However, they assume he died shortly after he escaped from jail in May 1916. They also believe community members most likely took justice into their own hands after the murder.
Following the murder of their mother, Agnes and Loveless' two youngest sons, Edison and Claude, went to live with Agnes' parents in Soda Springs, Idaho. Edison took his grandparents' last name of Caldwell and died in 1965. Claude Henry Loveless died in 1964. Their half-sister, Thelma Loveless Wing, died in 1972, seven years before her father's torso was discovered in the Idaho cave. 
A headstone in the Loveless family plot in Utah bears the name "Joseph Henry" and a birth year of 1870. The year of death is still blank.