Cremation Innovators to Gather in Philadelphia
Get a Blueprint to Serve More Families that Prefer Cremation on May 1
Cremation innovators throughout the country will be turning out in force for the Cremation Innovators Summit, May 1, at the Doubletree by Hilton Airport Hotel.
That's because in addition to networking with other professionals passionate about serving cremation families, they'll get the chance to learn from operators and consultants who have made it their life's work to help cremation families honor loved ones.
At the Innovators Summit, learn how to:
Find the courage to properly price cremation.

Ask the right questions and be ready with answers.

Invest in procedures and services to provide families with peace of mind.

Personalize services so families become champions of your business.

Convert website visitors into loyal customers.
"No matter what your business model – whether it's serving families focused mostly on price or helping families see the value in the service you provide – you'll get meaningful guidance on boosting market share, harnessing technology, training staff and presenting options to families at this event," said Thomas A. Parmalee, executive director of Kates-Boylston Publications, which is hosting the event.
Speakers at the event include:
Julie A. Burn, a cremation specialist at J.A. Burns & Associates, certified as a celebrant, cremation executive, and supplier executive by the International Cemetery Cremation and Funeral Association. Formerly a cremation services manager at Wilbert Funeral Services and an executive with the ICCFA and StoneMor Partners, she will share lessons from secret shopping.
Welton Hong, founder of Ring Ring Marketing, has helped some of the country's top funeral homes, cemeteries and combination operations boost their call count via online marketing. He is the author of  "Making Your Phone Ring with Internet Marketing for Funeral Homes" and will explore how to turbocharge online marketing.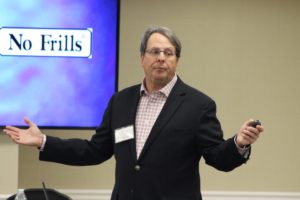 Dan Isard, founder and managing partner of The Foresight Companies, combines firsthand experience gained from providing management consulting to over 2,000 funeral homes and cemeteries with a sense of humor and a touch of logic that keeps audiences energized and learning. He'll share tips on pricing products and services.
Larry Stuart Jr., founder of Cremation Strategies and Consulting, and the former president of Crematory Manufacturing & Service, Inc., has selflessly dedicated his life to helping death-care professionals. He'll share best practices on operating cremation equipment – and he'll also help attendees determine if they  should open their own crematory.
Brent Taylor, founder of Brentwood Funeral Services, a collection of premier funeral homes with several locations in Tennessee and Mississippi, will highlight how he's gotten creative in his approach to serving cremation families – and how you can, too!
Get Perks
The event costs $495 to attend for those who register before March 20 – almost 20% off the regular price. Attendees who reserve a room by April 17 will pay just $135 per night! The hotel provides a free shuttle to and from the airport.
The event, which is sponsored by ASD – Answering Service for Directors, and Ring Ring Marketing, has been approved for 5.5 CEUs by the Academy of Professional Funeral Service Practice. CEU approvals will be sought in most states that do not automatically accept Academy approval.
Visit here to learn more – or call Thomas Parmalee at 732-746-0201 or email tparmalee@kbpublications.com.