Thacker Completes Multimillion-Dollar Investment to Expand its U.S. Manufacturing Capabilities
Thacker Caskets recently completed a multimillion-dollar investment project at its casket manufacturing facility in Florence, Alabama.  Over the last 3 years, Thacker built the newest casket shell stamping facility in the United States.  To house its new stamping operation, Thacker added a 40,000 square foot building, making Thacker's total manufacturing facility nearly 340,000 square feet. The new building, equipment and dies will offer Thacker customers new and innovative product improvements that no other manufacturer offers.
It has always been a dream of the Thacker family to own and operate its own casket stamping facility as it allows for complete control of the manufacturing process from beginning to end.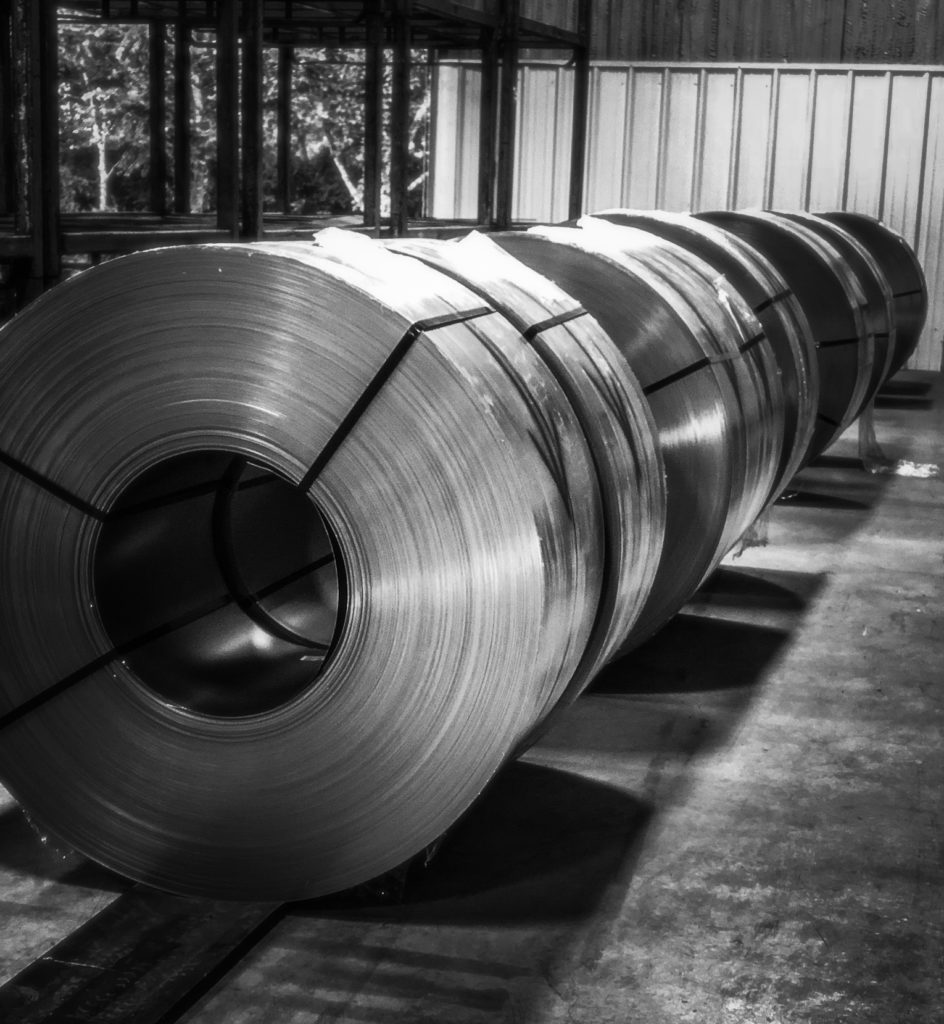 CJ Thacker, CEO of Thacker Caskets said, "with the new stamping facility complete, there is no other casket company in the US that controls more casket and component manufacturing capabilities under one roof than Thacker." He went on to say, "As corporate manufacturers continue to increase prices to appease Wall Street investors, we are investing back into our business to develop new and innovative products to help funeral homes – all at an honest price."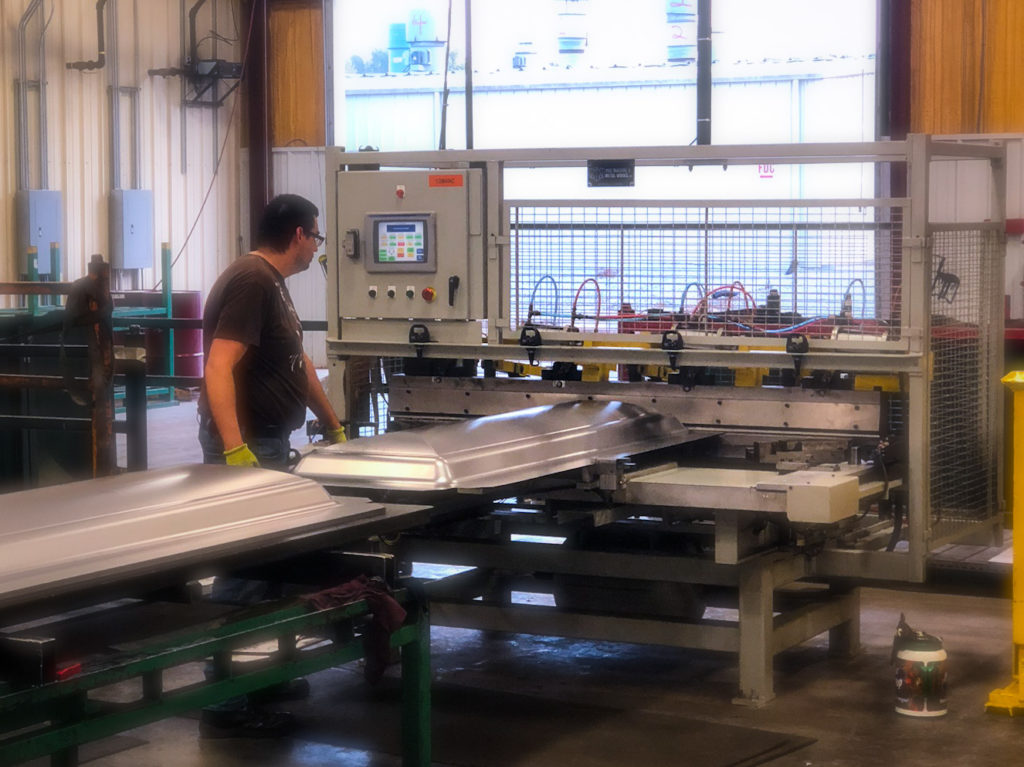 In 2015, Thacker purchased three stamping presses from Ford Motor Company.  Each have the capability of generating 1,000 tons of force.  The presses then were disassembled and transported down to their new home in Florence, Alabama.  As the presses were being moved, Thacker built a 40,000 sq. ft. addition onto its existing manufacturing facility to house the new equipment.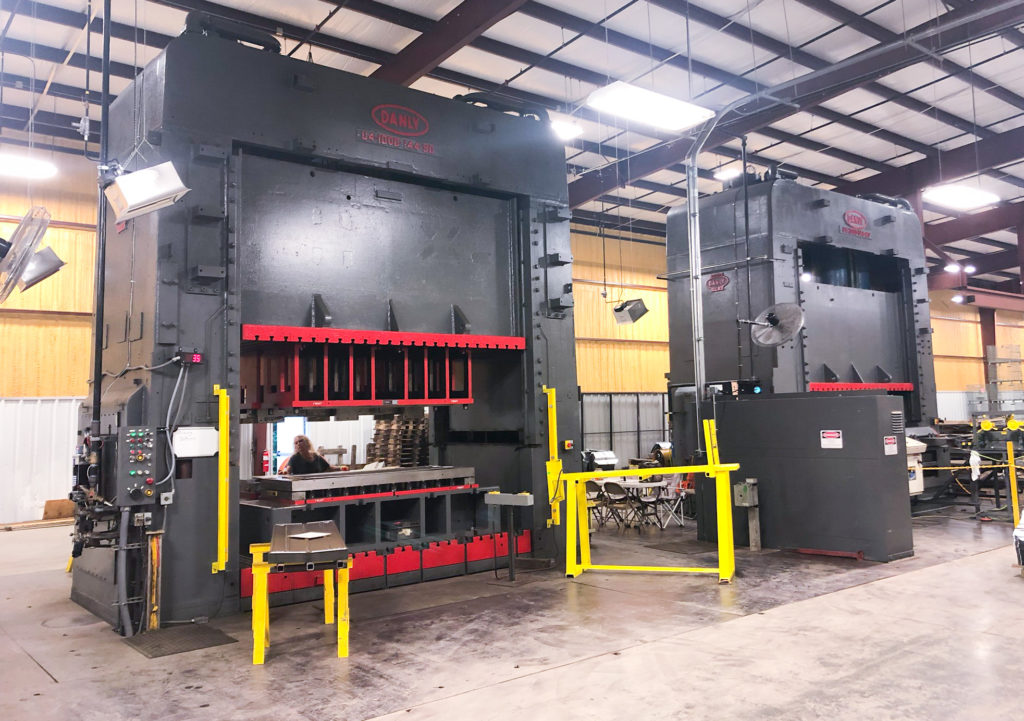 In designing the dies that would physically form the various casket components, Thacker insisted on thinking outside the box (pardon the pun).  Rather than replicating what every other manufacturer already had, Thacker incorporated several new features into the dies.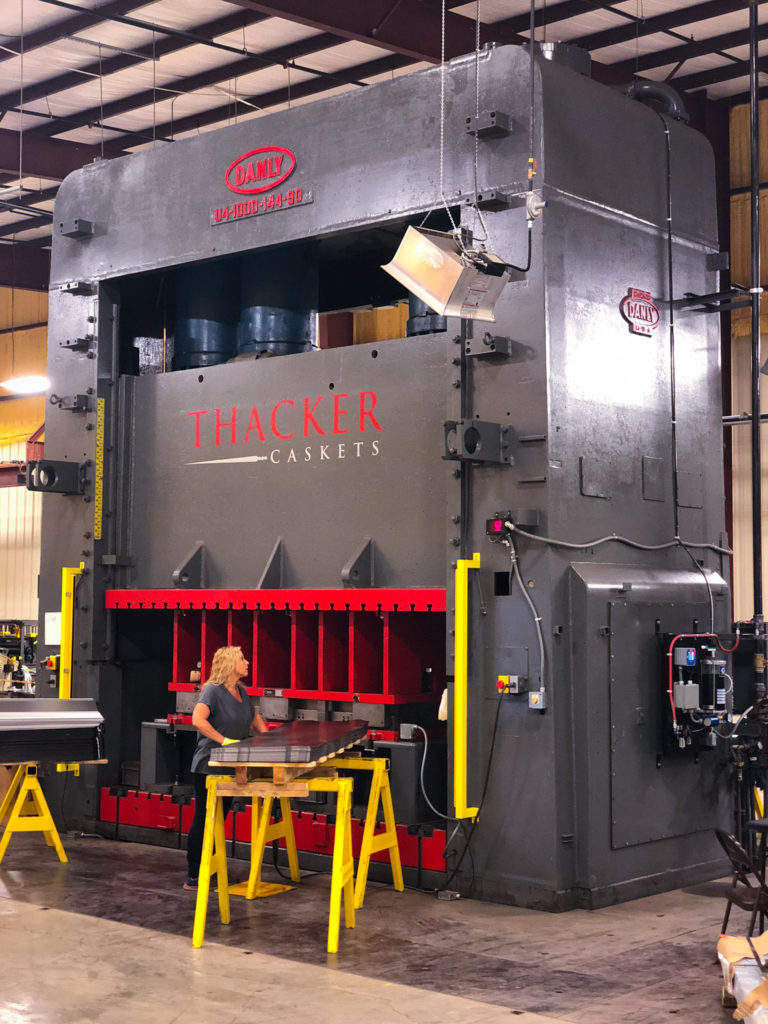 All Thacker 20-gauge, 20-gauge non-gasketed and 18-gauge caskets now feature a curved design on the bottom base rail and a more modern lid profile that accentuates the beauty of the metal itself.  Thacker is also the only manufacturer to include a fully stapled interior attachment system directly within the stampings, to ensure a consistent interior fit and finish.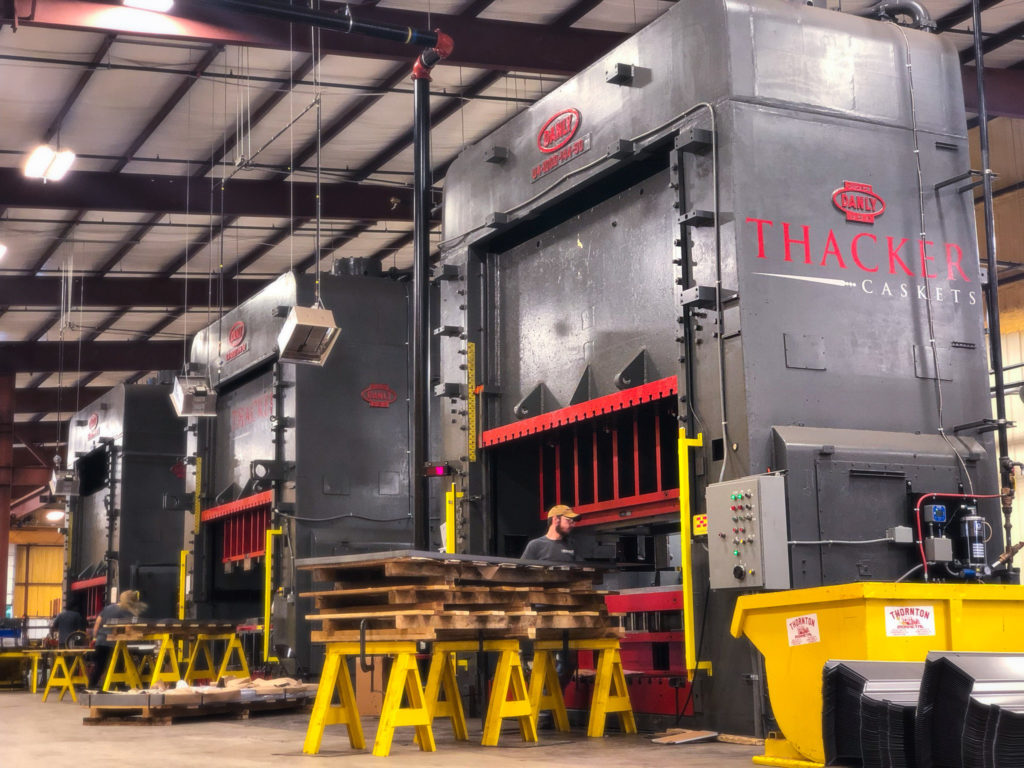 While the dies were being engineered Thacker also developed Tailored Designs™, the industry's only interior attachment system that allows for funeral homes to change the interior fabric of the casket on an at-need basis.  Tailored Designs™ was launched in 2017 and has given countless families the ability to choose an alternative interior from Thacker's unique line of eight modern fabrics. Without the creation of the brand new dies, this project would not have been possible.
Since 1939, Thacker has worked to become the leading family owned funeral supplier in the industry.  To learn more about Thacker and its quality line of burial and cremation products please call 800.637.8891 or visit www.thackercaskets.com