The Casketeers Season Two: New Zealand's Favorite Funeral Director is Back on Netflix
Wondering what to watch after season three of Stranger Things? If you haven't done so already, it's time to binge the newest season of The Casketeers on Netflix.
The Casketeers follows New Zealand funeral director Francis Tipene and the colorful team at Tipene Funeral Homes as they serve Polynesian families. Connecting Directors' Justin Crowe reviewed season one of the reality show in January. 
Justin watched the six episodes of season one with his brother, who provided a unique non-deathcare perspective. "When you pull back the curtain to a culture taboo that is handled by an industry that strives to make everything feel like magic," Justin wrote, "then pretty much anything you expose will be compelling as f**k."
Beyond the day-to-day
That's very true, and is probably the reason The Casketeers was voted New Zealand's Best Original Reality Show in 2018. One US reviewer even called it "Netflix's Best Hidden Gem" and likened it to a "macabre version of The Office." 
The deathcare realities portrayed on the show shouldn't make you think that an industry professional will be bored with The Casketeers. Sure, you'll see the familiar day-to-day duties of meeting with families, delivering the deceased to the embalmer, and conducting services. Plus, Francis, his wife Kaiora, and their sassy staff reflect the genuine love and camaraderie you'll find in most family-run funeral homes.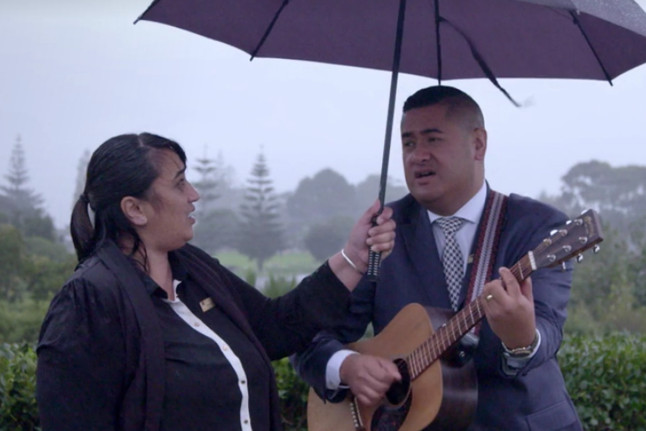 You may even find some of your own personal characteristics and quirks in Francis and his team. Francis obsesses about keeping his facilities organized and spotless. Season one found him scraping gum off asphalt and lusting after backpack blowers. In season two he splurges on a leaf sucker, resulting in a hilarious "He no longer blows, he sucks" comment from his wife. Kaori, who delivers the couple's sixth son in season two, constantly battles to balance the business' budget. It's necessary considering her husband's poor financial decisions, like caskets equipped with flashing LED lights.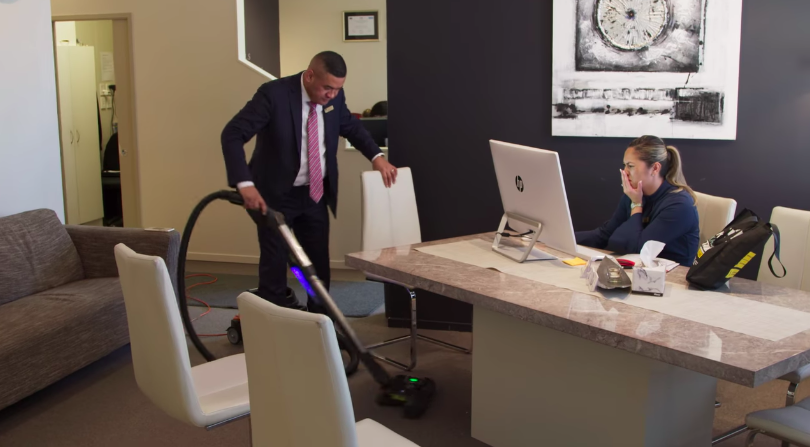 Casketeers culture
Around the deceased and their loved ones, compassion and professionalism completely replace the behind-the-scenes snarkiness. Francis speaks softly to his deceased clients as he dresses and prepares them, as if they will answer. His favorite word seems to be "beautiful." It's a term he often uses to describe his feelings for the deceased, touching funeral services, and loved ones.
The Tipene directors are incredibly kind and respectful, especially when it comes to the Maori and Tongan culture traditions. If nothing else, those rituals are reason enough to watch The Casketeers.
Francis often plays guitars leads traditional songs of farewell during services. He staples the interiors of the English-style wider-at-the-shoulder coffins into perfectly flowing folds. He and his directors carry casketed bodies into homes and transfer them to mattresses so family members can lie with their loved one overnight.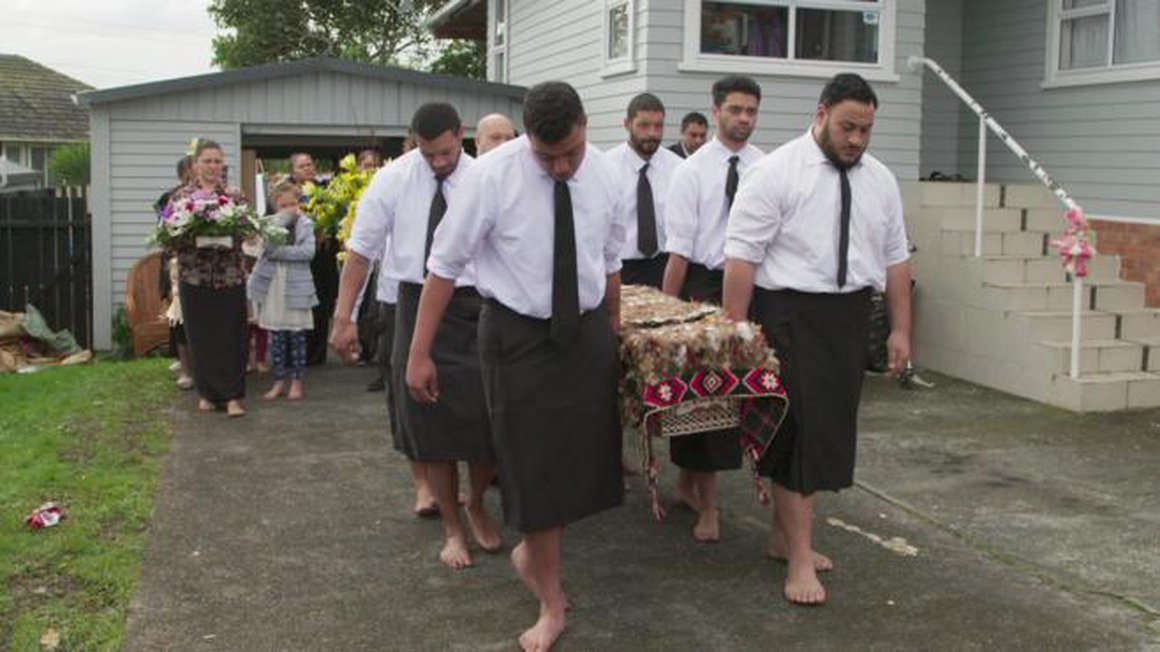 Transports are often accompanied by groups of Maori men performing the Haka. As demonstrated by Jason Mamoa at the Aquaman premiere, the Haka is a tremendously powerful dance. It includes stomping feet, forceful hand gestures, and harsh shouting, but ultimately celebrates the emotion of death. Cemetery rituals often include wrapping the casket in blankets to keep the deceased warm.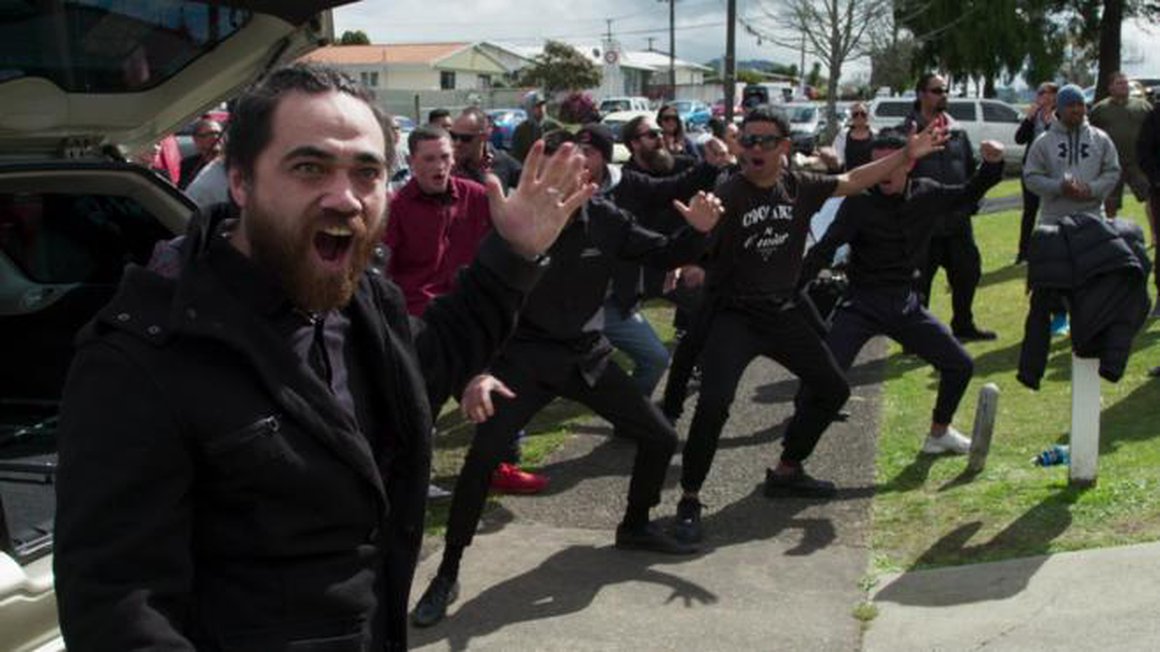 These traditions are at first surprising, but become more intriguing and emotionally absorbing with each season of The Casketeers. It's the same with the entire show; it becomes more and more endearing as you watch.