China's Burial Space Crisis has Presented Major Opportunities for Industry
It's an equation that just doesn't add up for China's death care industry: a growing population + longer life spans + limited land = a columbarium conundrum.
With 1.4 billion residents, China's 3.6 million square miles are home to more than 18% of the world's population — all of whom will require a final resting place when they die. When 80% of China's cemeteries reached capacity in 2015, the prices of columbarium spaces shot up by 40% to more than 100,000 yuan (about $14,876), eclipsing the 23% growth rate of home real estate prices. Demand and pricing for the remaining 20% of small-plot cemetery spaces for ground burials of ashes also rose dramatically, with one prime spot selling for more than $3.5 billion.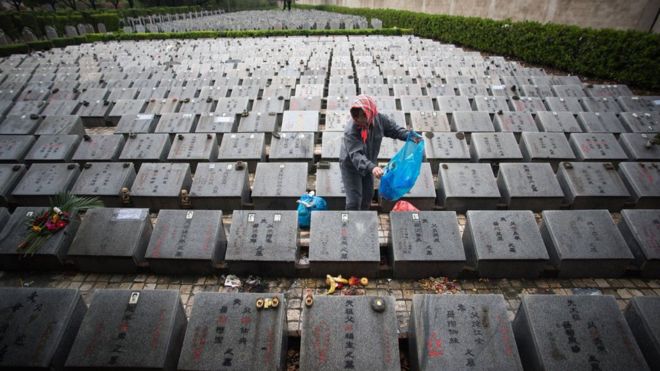 Desperate times
Recognizing the devastating socio-economic crisis that was brewing in their country, the Chinese government stepped in with drastic measures intended to regulate the cost of dying and effectively end in-ground burials by 2020. In 2016, nine Chinese ministries released a joint directive promoting cremation over burial, mandating eco-friendly disposal practices, and promising to "rectify" breaches of its burial rules.
In addition to recommending vertical burials and shared family plots, building multi-storey columbariums, and limiting urn burial space to just 0.5 meters (about five square feet), the government is offering incentives for those who choose burial at sea, tree burials, or biodegradable urns. Even celestial, or sky, burials (leaving a corpse exposed to the elements on a designated rural mountaintop) are being promoted. And in 2015, the government held a "cremation competition," pitting the country's top 50 crematory workers against one another to demonstrate their technical skills.
Other initiatives haven't been well-received. Last year a controversial campaign encouraged residents who had already purchased or hand-crafted their own coffins to exchange them for a nominal reimbursement fee, often less than one-third of the value. Government workers on three-wheeled vehicles went house-to-house to collect the coffins, with some residents reportedly being forced to hand theirs over without explanation.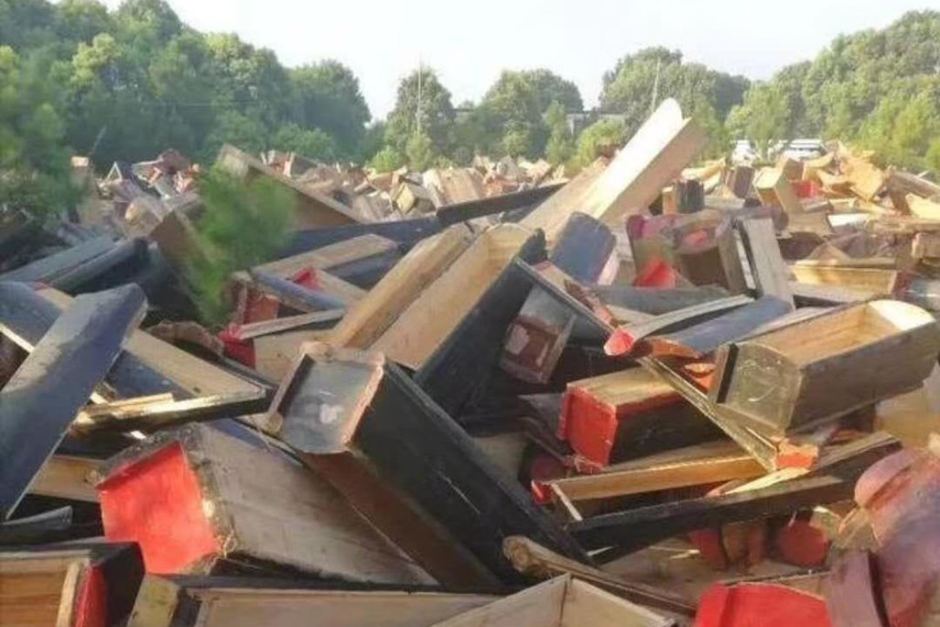 China's perfect storm
The combination of extremely limited supply and growing demand has led to massive opportunity for Chinese death care firms. Fu Shou Yuan International Group, China's largest publicly-traded funeral and burial service provider, saw a 17% increase in net profit in 2018 after announcing its plans to offer new services like virtual graves, digital photo albums, and mini-videos for commemoration of the deceased. This follows a 117.7% increase in the company's pre-need cremation packages and a 21% increase in the firm's pricing of grave plots in 2017.
Fu Shou Yuan President Wang Jisheng told the South China Morning Post that he believes China's new burial regulations will weed out competitors who don't comply. "Consolidation in the industry gives Fu Shou Yuan golden opportunities to grow and stay ahead of the competition," he said.
But competition for a piece of the Chinese death care demand is coming from unexpected sources. US-based Northstar Memorial Group is now actively promoting niches and burial plots in its San Francisco and Hawaii properties to Hong Kong residents following long-distance burials of 50 Asian clients in 2017. Also, a Hong Kong-based entrepreneur recently introduced iVeneration.com, a service that uses augmented reality technology to create virtual headstones anywhere within the city's landscape. While Fu Shou Yuan has not elaborated on their plans for virtual services, iVeneration's program is already serving a few hundred customers with free virtual shrines and clickable graphics of flowers, candles and traditional offerings.