The Foresight Companies Announces New Director of Accounting Services
Phoenix – February 1, 2019 — Today, Daniel Isard, Managing Partner of The Foresight Companies, the premier financial, accounting and management consulting company serving funeral homes and cemeteries throughout North America, announced the hiring of Chris Scoggin, CPA as Director of Accounting Services.  "Chris is a seasoned veteran in accounting, corporate finance and tax planning to closely held businesses," stated Dan Isard.  "This position is a high level position for us.  Our accounting department continues to expand and grow as we add new clients monthly.  We are currently one of the top five accounting service providers to the funeral and cemetery community," Isard added.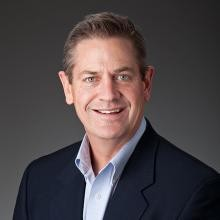 Chris states "I am extremely excited to help lead Foresight in their continuing focus to provide high value management and accounting services to their portfolio of clients.  By incorporating industry best practices, my team and I will continue to follow the example set by the entire Foresight team in constantly improving our client's businesses."
Foresight is unique in their method of accounting.  "We don't do accounting just to file an accurate tax return.  We do accounting so our business management team can translate to our clients what the data reveals about their business practices in a real time environment," said Doug Gober the newest partner at Foresight.  "I started my adult life as a CPA.  I know what good accounting and great client service looks like.  In my 40 years of working with funeral homes and cemeteries I have never seen a company deliver as Foresight does," Doug added.
Since the mid 1980's Foresight has worked throughout North America to bring cutting edge financial and management services.  For the past decade, they have provided privately owned funeral homes with book keeping, tax planning and tax filing.  Foresight's accounting services are "real time".  This means work is done throughout the month for each client.  This results in the client having a clear snapshot of their month end and year to date financial picture as soon as the monthly reconciliation is complete.
In addition, the clients utilizing their management consulting receive a quarterly 90-point analysis of the health of their business and any needed corrective actions.  "The Strategic Business Analysis has been copied by some, but the ability to bring the interpretation to the client with Foresight's concise style cannot be replicated," said Jeff Harbeson, Director of Marketing.  Jeff added, "Between our Accounting and Business Analysis teams we help our client improve the value of the business and their profit!"
The Foresight Companies, LLC is located in Phoenix, AZ with staff in Tulsa and New Orleans.  The Foresight Companies, LLC is the premier provider of integrated financial and management consulting services including valuations, accounting, family transition, strategic planning, merger, acquisition, and financing.  Our average client has a profit margin equal to 400% the national average due to solid understanding of operations, tax law, cash management and planning.  Foresight has provided consulting services for over four decades to more than 2,500 funeral homes and 800 cemeteries throughout North America.  For interview requests of Dan, Doug or Chris please contact Catherine Belliveau at 602-274-6464.