Starmark Introduces New Alternative Container Viewer
RICHMOND, December 5, 2018. – Starmark Cremation Products has taken the lid off cremation services with their new Preview™ solid wood alternative container viewer.  Available in both a Natural and Canyon Brown finish, the Starmark Preview is positioned as an affordable container for private viewings. This innovative product is not intended to replace ceremonial rental caskets, but to offer a minimal service option to those families trending towards direct cremation. 
"There are times in the new product development process when you take step back and realize it's time to return to the drawing board and start over, but this is not one of those times," commented Gerald Davis.  "We are very excited to release the Preview to our customers; we truly believe that the Preview should be the baseline offering for all cremation services."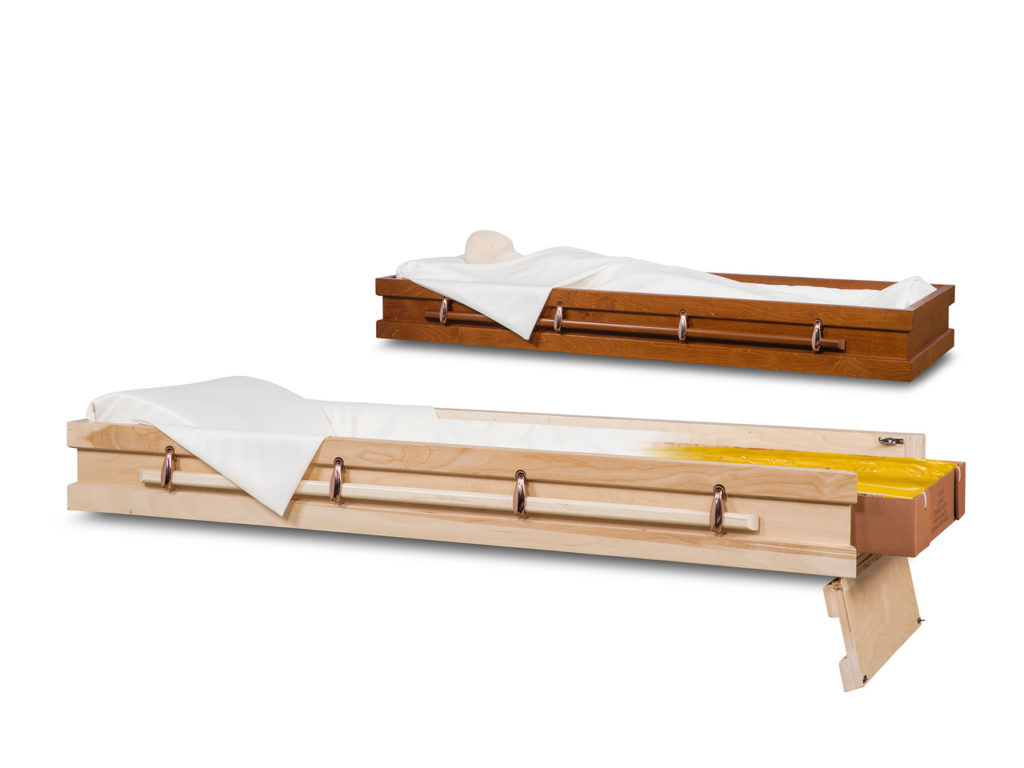 At first glance, one may ask "where's the lid?", but soon realize that the Preview is not a traditional casket designed for burial families, but a dignified container for cremation.  It uses a cost effective rental insert that features a crepe interior with pillow and overlapping blankets as well as a lid that facilitates transportation of the insert after use.
 "Private and ID viewings have always been an essential component in the cremation process," added Davis.  "Not only to avoid costly litigation of incorrect identification, but also to provide families with the closure they need.  This product is designed as the starting point for all container discussions with families that choose cremation."