The FBI Raids Body Broker's Funeral Home and Colorado Shuts it Down
In a previous story we reported on Sunset Mesa Funeral Home that was allegedly dealing the dismembered body parts of donated bodies as a side-business out of the same facility. The Montrose, CO, home and body broker business were run by Megan Hess whose business practices have come under fire after an onslaught of customer allegations, employee complaints, and an FBI investigation were sparked in response to a Reuter's Investigation. You can read our original reporting on the story here.
Last week, Colorado's Office of Funeral Home and Crematory Registration suspended operations at Sunset Mesa Funeral Home.
Reuters reports:
In its order, issued Monday, the state's Office of Funeral Home and Crematory Registration suspended operations at Sunset Mesa Funeral Directors after saying that cremated remains returned to one donor were analyzed by the family and found to be concrete, not human ashes.
This suspension follows an FBI raid last week where the agents reportedly found bags of "dry concrete/cement." By Tuesday morning the Funeral Home's phone number had been disconnected, the website offline, and both Hess and her lawyer Carol Viner could not be reached for comment.
The order by Colorado's Office of Funeral Home and Crematory Registration noted that Sunset Mesa Funeral home neglected to maintain required cremation records for at least five years and final disposition records of the deceased for at least seven years. Hess also moved forward with disposing of cadavers prior to obtaining the necessary permits.
Hess released a statement regarding the funeral home and body broker press last month calling local television station KKCO 11's reporting and FBI scrutiny "Fake News" adding,
I have worked tirelessly in Western Colorado for more than 15 years to proudly serve my community as a funeral director. Donation is an option for families just like cremation. It has been devastating to read such false statements about my business and character.
Although Hess' Sunset Mesa Funeral Home has been shut down it is unclear if her body broker company, Donor Services, is still operational.
Reuters' reported:
State officials contacted Tuesday said that the suspension order extends only to the funeral home and crematory and that the office "has no regulatory authority over Donor Services," the body donation company.
As of Tuesday, the phone number for Donor Services was also disconnected. Hess also owns the flower shop and special events business next door to Sunset Mesa called Signature Events.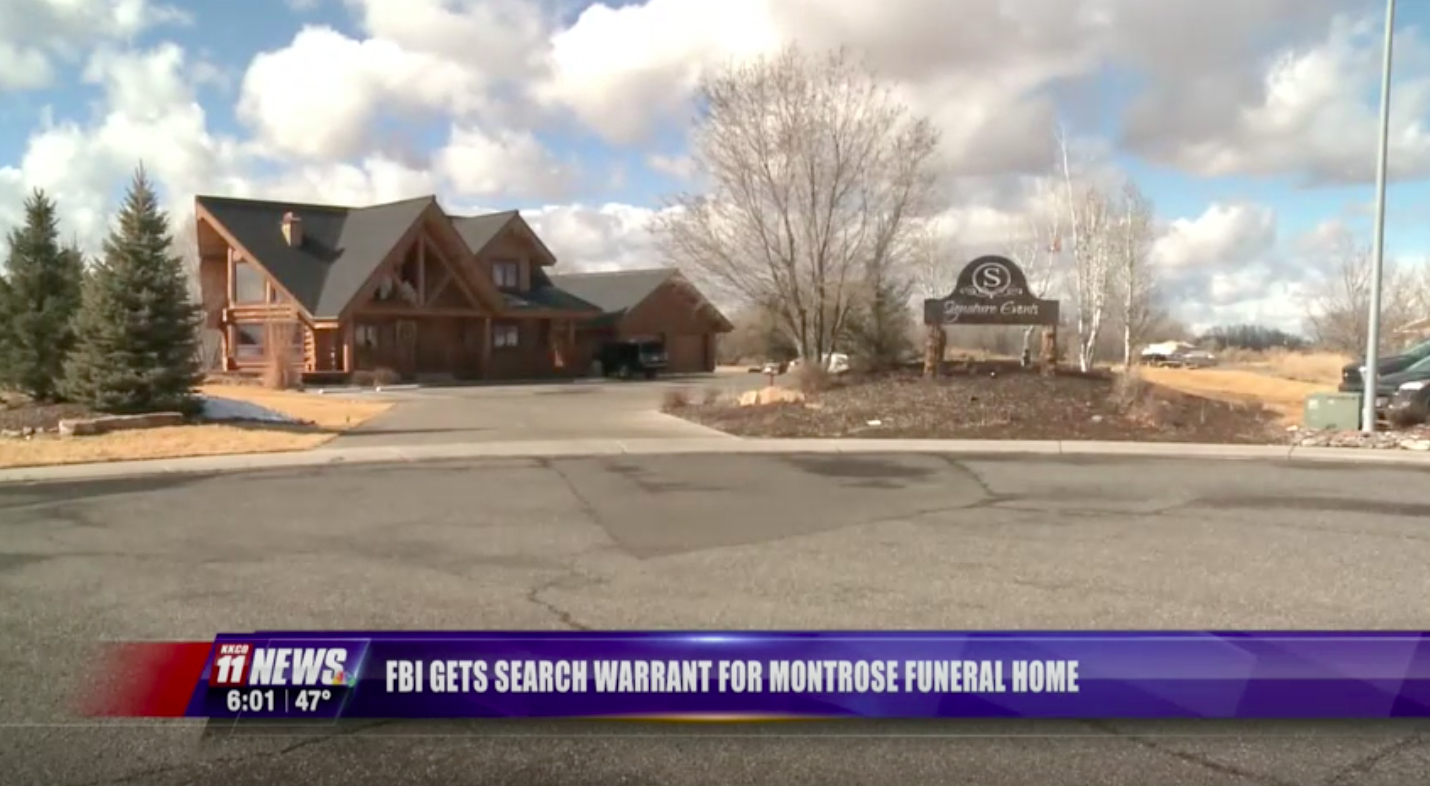 This story was originally reported by Reade Levinson for Reuters.com and you can read the original Jan. 11, 2018 Reuters Investigation here. Read  KKCO 11's report here.