Exclusive: Inside the Company Taking Cremated Remains to the Edge of the Earth
Inside look at Mesoloft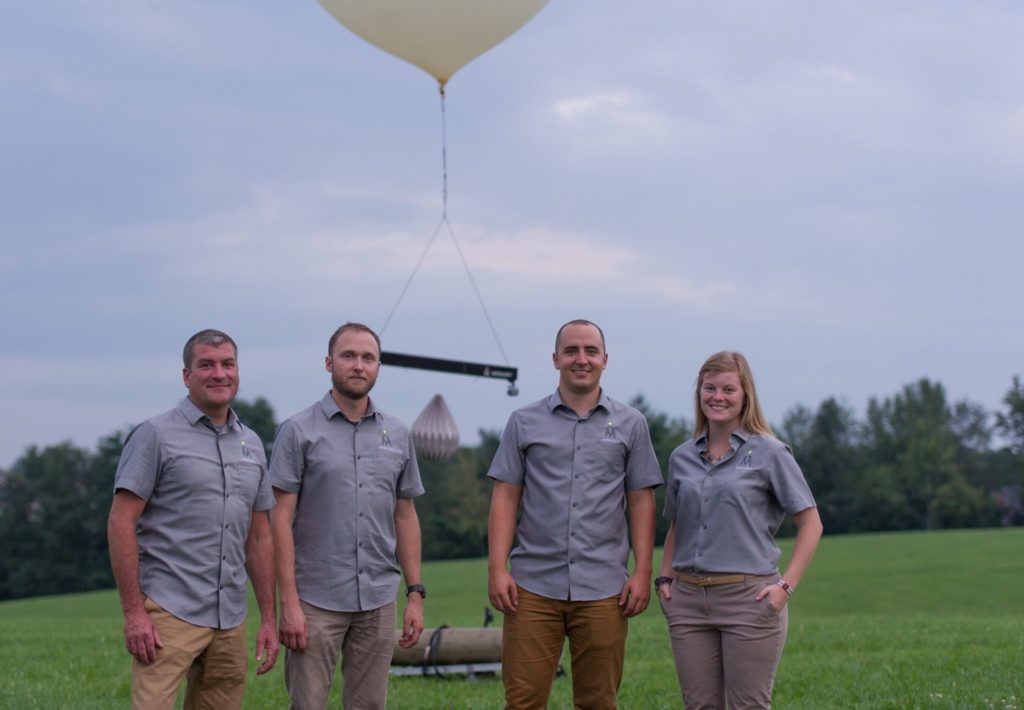 Based out of Lexington, Kentucky, Mesoloft is a company that that takes cremated remains fifteen miles above the earth, almost into outer space and releases them into the atmosphere. Over time, the cremated remains return to earth reaching all area of areas of the planet, some even reaching the earth as snowflakes and raindrops. Mesoloft is preparing for a launch in Oregon, but thankfully, Alex had some time to answer some questions before they hit the road.
CD: How many services does Mesoloft perform monthly?
Alex (Mesoloft): We recently reached a point where we are batching launches together into what we are calling launch campaigns. By that I mean we set a week or 10 day period were we plan to launch all our booked customers over that period of time. Each customer still has their own launch, unless for example, they request we mix ashes of their parents. Right now it looks like we will probably be doing two launch campaigns a year with more possible as we continue to grow.
CD: How do you determine your launch sites?
Alex: The number one determining factor is making sure we have a location where we will be able to easily recover our hardware and cameras. This means we prefer open landscapes with as few trees and bodies of water as possible. We also prefer being able to land on public lands where we don't have to worry about finding the landowner and requesting permission to recover our equipment. You take both of these requirements and most of our launch sites will be located in the Western United States.
For our first launch campaign we chose the area around Bend, OR as it sits right on the edge of the high desert region of Eastern Oregon. Bend also happens to be surrounded by beautiful landscape that we hope makes the videos we provide our customers even more stunning.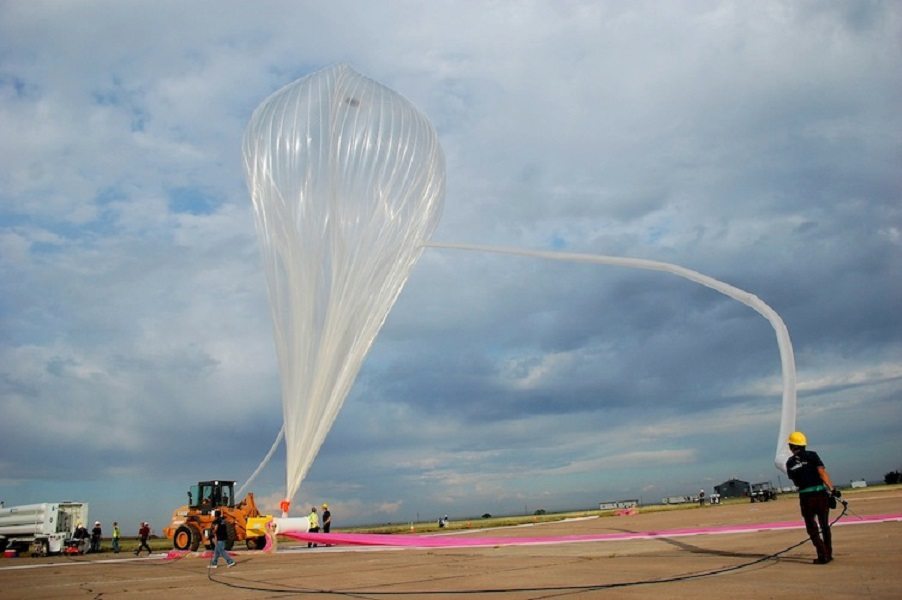 CD: What initiated the switch from 180 to 360 degrees?
Alex: From the beginning I've also thought providing customers a 360 view would be a game changer for our service. About a year ago as VR headsets were becoming more prevalent I was shown a video of a rocket launch. The video was an incredibly immersive experience and I knew had to try to make it happen for our customers. This spring several new 360 cameras were introduced, so we bought several and put them through extensive testing. We settled on the Garmin VIRB 360 which is a high end consumer model that is ruggedized and we've been very happy with.
We also fly with a minimum of two cameras and we still fly with a regular HD camera that captures regular footage. Sometimes it is easier to share regular footage so we keep that option available to the families. All of our customers will also receive custom Google Cardboards which helps give the viewer an immersive experience while watching the 360 video.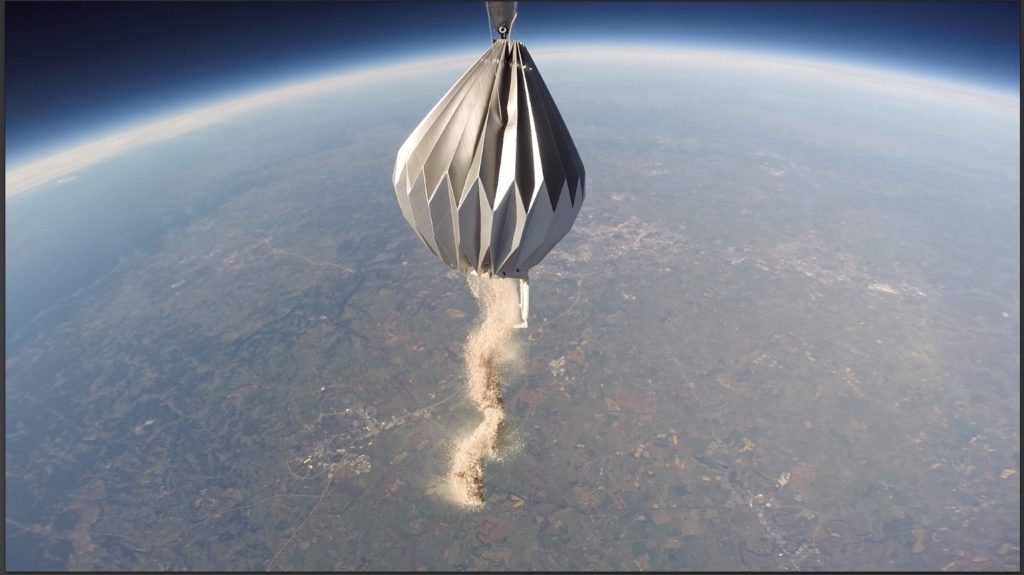 CD: How do you see this change affecting Mesoloft in the near future?
Alex: We really believe this is a game changer for our service and customers. It let's the family feel as if they are participating in their loved one's scattering. For certain families that connection is really important and we hope that's what we can provide.
CD: What has been the most meaningful experience for your team thus far?
Alex: That's a tough one as each one of our customers have their own unique and interesting stories as well as reason they chose Mesoloft. Our first customers were unique as they were a family we knew whose mom and dad had passed away about a year earlier. They asked us to scatter their ashes together because that's exactly what they would have wanted. The family was so happy with the video that it really motivated us that we had such a unique service.
CD:  How is Mesoloft different from similar companies?
Alex: Our number one differentiator is the video and experience we provide. Families get to watch and interact with the actual scattering event and I think that is really important for the family. Also for most of our customers we post their launch videos on YouTube where it is easy to share and revisit whenever you may be thinking of your loved one.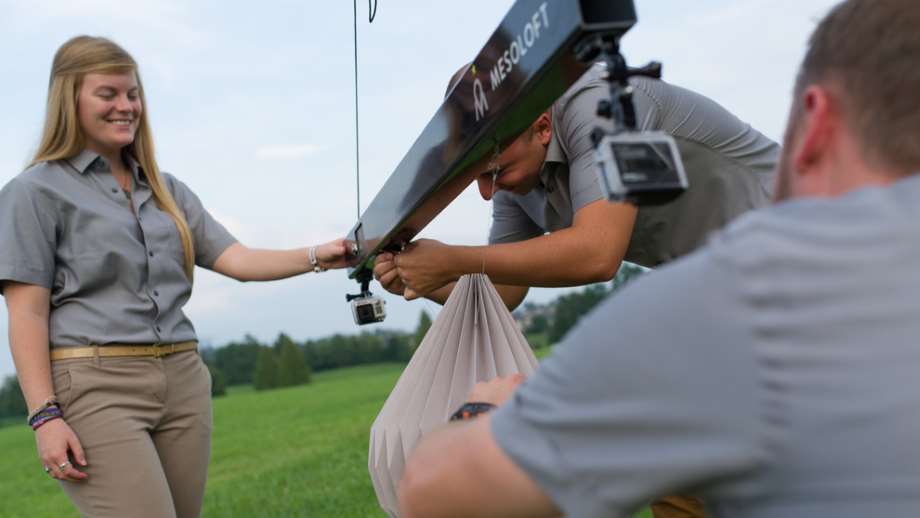 CD: Is Mesoloft partnering with funeral homes? If so, what had the response been?
Alex: Yes, we are trying to build a network of funeral homes who can offer our services to the families they work with. We offer to pay the funeral homes for them to help coordinate shipping the ashes to us as well as helping get our waiver signed and returned to us. So far most of the funeral homes we've begun working with learned about Mesoloft from a family approaching them with Mesoloft already in mind. Once they hear about us we've received a very positive reaction about our services. We creating some new info phamlets and literature that we'll be disturbing this fall. If a funeral home is interested in working with Mesoloft they can visit our funeral directors page (www.mesoloft.com/directors)
CD: Who is the perfect customer for Mesoloft?
Alex: It's actually been surprising the different ways Mesoloft resonates with our customers. For some it's a lifelong love of space or flying and Mesoloft just aligns with their hobbies and interests. For others it might be that they loved to travel and what better way to memorialize them then to scatter their ashes over the entire Earth. Lastly, for some we connect on a spiritual level. One customer in particular viewed our scattering as a stepping stone in their reincarnation. For them being scattered and returning to Earth as raindrops or snowflakes was a very powerful message.
For more information on Mesoloft call 502.275.1413, email info@mesoloft.com, or visit www.mesoloft.com.