State Orders Online Cremation Company to Shutdown
Originally Published on CBS Denver
DENVER (CBS4) – A cremation company that some consumers labeled as nothing more than "body brokers" has been ordered to immediately stop doing business in Colorado following a CBS4 Investigation.
The Colorado Office of Funeral Home and Crematory Registration summarily suspended the registration of Heritage Crematory Services on June 6, saying the company "is guilty of multiple deliberate and willful violations of the Mortuary Science Code.."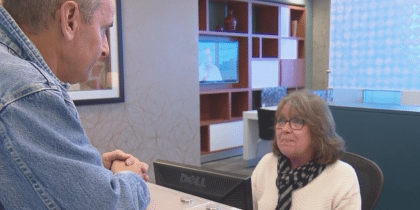 The company was the target of a CBS4 Investigation in February, which found Heritage was little more than a marketing company or middle man, subcontracting out cremation services via its website which made it appear the company was locally owned and operated.
"It's the ultimate scam," said Lisa Koltun, who contracted with Heritage after her son Jake, 22, died in 2015. He had been a student at the University of Colorado-Boulder but died in a Breckenridge ski accident.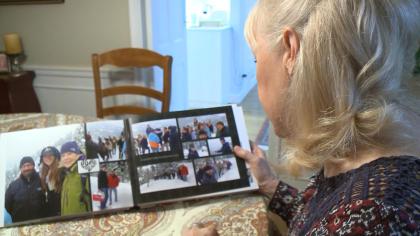 A family friend scoured the internet trying to find a Boulder-based cremation service that could handle arrangements for the family. A website immediately came up for Heritage Cremation Provider which said it provided "trusted cremation services in Boulder" and said it was "family owned and operated for over two decades. Compassionate community service close to home."
But the state investigation has reached the same conclusion as the CBS4 investigation; Heritage Cremation is nothing more than a marketing website which then subcontracts cremation services out to local companies.
In its order suspending Heritage's license, the state wrote "Respondent advertises that its staff and owners are 'your friends and neighbor.' Respondents owners do not reside or work in the state of Colorado."
The state also found that Heritage's office in Colorado Springs is a "virtual office," saying "Respondent has no personnel at its registered business address and Respondent has no equipment or goods at its registered business address."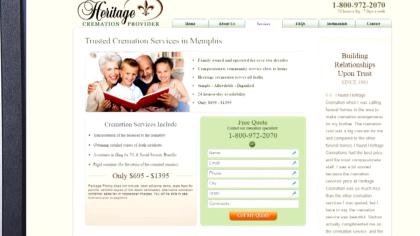 CBS4 initially reported that in the case of Jake Koltun, Heritage apparently couldn't locate the young man's remains for a brief period of time. In the suspension notice, the State of Colorado notes, "Respondent was unable to locate the decedent or cremains for several days."
In a separate case, state investigators found that Heritage essentially held a body for ransom until the family provided a credit card number.
"It's so dishonest," said Lisa Koltun.
State investigators also concluded one of the owners of Heritage — Joseph Damiano — was not honest on applications that were filled out to conduct his business in Colorado.
The Colorado Office of Funeral Home and Crematory Registration says it is sharing its new information on Heritage with the Colorado Attorney General, regulatory counterparts in 11 states and the Federal Trade Commission.
In North Carolina last year, the North Carolina Board of Funeral Service filed an injunction against Heritage Cremation Provider and informed crematory managers throughout the state that performing a cremation for the company "would constitute aiding and abetting the unlicensed practice of funeral service."
In Oregon in 2014, the state mortuary and cemetery board found the company's online advertising "constitutes a sales presentation or practice that conceals or misstates a material fact.." and ordered a fine of $10,000.
The Better Business Bureau of Southern Colorado has also warned consumers about the company. The BBB gives Heritage a "D-" grade saying there were 10 complaints processed against the company in a 12 month period.
Katrina Goldsmith, who identified herself as a Colorado-based manager for Heritage Cremation Provider, told CBS4 by phone, "I don't think there's a story here. When people are grieving things get put in a different light. We do service many families, there's always sometimes where we're not perfect."
She said she felt badly for Jake's family but said it was "utterly ridiculous" for the family to think Jake's body was temporarily lost.
Goldsmith declined to meet with CBS4 in person, declined to agree to an on camera interview, and said she did not want to review records of what occurred in the Koltun case. She cut off the phone conversation without answering most questions. Owners of the company never responded to CBS4's repeated requests for information and comment.
Lisa Koltun told CBS4, "Knowing that grieving families in Colorado and elsewhere around the country will no longer be victimized by Heritage Cremation Providers brings me some relief. I am also grateful to the funeral providers, regulatory agencies, and grieving families in Colorado and throughout the country who provided support and encouragement to pursue this. I am comforted to know that this company is no longer in a position to add to the difficult situation that families already face when they lose someone they love."