Facebook For Funeral Homes With Free Story-Sharing From Mysendoff.com
As funeral homes race to keep pace with today's rapidly changing consumers, one innovative industry supplier has just introduced a free, revolutionary solution to help progressive funeral homes reach out to a new network of prospective clients using the power and popularity of Facebook.
Mysendoff.com has just introduced a story-sharing partnership that allows funeral homes to incorporate mysendoff.com's unique funeral-related content onto their funeral home's Facebook page to help build a strong content foundation for their social media marketing. The best part about this story sharing agreement is that (like a Facebook page) it is completely "free of charge.
To make this free, story-sharing program simple to use, mysendoff.com even offers a three-minute video tutorial that can show any funeral home how to have their own customized Facebook page up and running in less than five minutes.
Funeral professionals can choose from nearly one thousand original stories from mysendoff.com that they can share on their funeral home's Facebook page and update daily for their network of "Facebook Friends" to help people better understand the funeral process. Funeral home Facebook pages can also be used to post obituaries, provide information about their funeral home and also be a traffic driver to existing funeral home websites.
According to mysendoff.com founder Colin Firth, "Funeral homes that are interested in using mysendoff.com stories simply have to send us an email with their contact information to [email protected] or watch the video tutorial and fill out the story sharing form at www.mysendoff.com/sharing which will provide funeral professionals copyright permission to share mysendoff.com stories on their funeral home's Facebook page."
Firth adds, "In today's busy world, funeral directors simply don't have the time to create original content for their Facebook page, but we are more than willing to partner with them to expand their marketing reach and help them build a social media strategy with this free, story sharing arrangement from mysendoff.com.
Mysendoff.com is changing the way that people think about their personalized funeral sendoffs by offering the world's only social media site that brings together pre-planning consumers and progressive funeral professionals in the same market through localized Internet address marketing.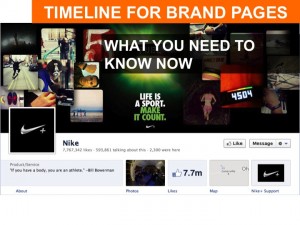 "Timeline For Brand Pages – What You Need to Know Now". This free PDF goes through the major Facebook changes and what you should know before March 30, when the layout goes live for all.