Wilbert Funeral Services, Inc. Welcomes Steve Hawkins As Marketing Specialist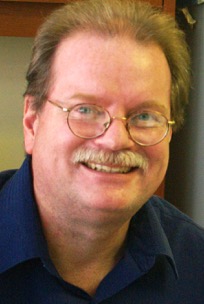 BROADVIEW, IL, FEBRUARY 11, 2015 – Wilbert Funeral Services, Inc., (WFSI) is pleased to announce the addition of Steve Hawkins as Marketing Specialist.  Steve will support strategic WFSI marketing initiatives including Wilbert's advertising, online presence and media relations. He also assumes management of trade shows and other special events for WFSI.
Steve has over 25 years of experience in marketing, public relations, branding, special events and as a publications editor. Prior to WFSI, Steve worked at the American Society of Home Inspectors, the First Division Museum at Cantigny, InterVarsity Press and Crossway Books.
Highlights of Steve's career include working with Fox News, CNN and NBC News. He also once gave a tour of his museum to the Pakistani Foreign Minister (the equivalent to the U.S. Secretary of State) while surrounded by 11 Secret Service agents. But one accomplishment he is especially proud of is his part in gathering 500 World War II vets for a ceremony commemorating the 70th anniversary of the D-Day landings. Nearly 100 of the WWII vets attending served at Omaha Beach on June 6, 1944.
"We believe Steve Hawkins will be a great asset to Wilbert Funeral Services, "said Mark Klingenberger, Vice President, Sales & Marketing. "His vast background as a writer, editor and marketing specialist will benefit the team and as well as the company."
Wilbert Funeral Services, Inc. through its Licensee network is the leading single-source supplier of burial vaults and cremation-related products and services to North American funeral establishments. For more information, call 888.WILBERT or visit www.wilbert.com