Oops…Trigard Did It Again
No Trigard didn't pull a Britney but they did just release another great infographic!
Last week we highlighted 4 infographics Trigard created for funeral homes to use on their social media channels. You can view these infographics here.
Trigard has delivered again posting the below infographic on their Facebook Page: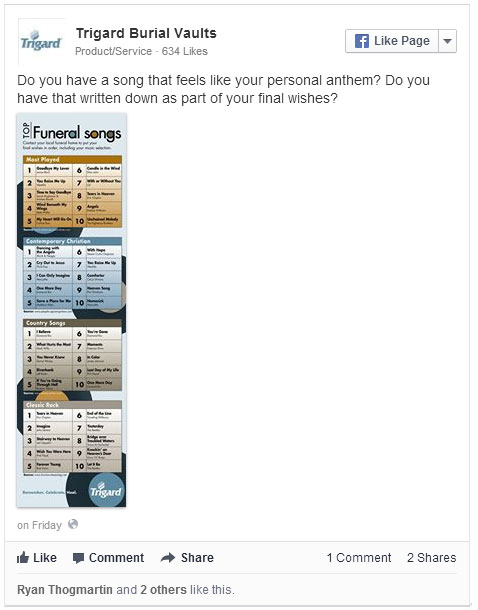 Infographics are pieces of social content that are positioned to be shared and in many cases are 'viral content'. Trigard has done a great job at using engaging content topics and creating shareable graphics around them.
If you want to be able to have digital access to all other infographics Trigard is creating (I have a feeling there will be more) you can visit their booth at ICCFA where they will be giving a way USB thumb drives that contain the digital infographics.