GUPTON-JONES COLLEGE PRESIDENT ANNOUNCES RETIREMENT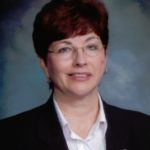 BROADVIEW, IL, FEBRUARY 10, 2014 – Patty Hutcheson, President of Gupton-Jones College of Funeral Service, Decatur GA, announces her retirement from Gupton-Jones which will be effective in August, 2014.
Mrs. Hutcheson has dedicated twenty-six years to the college and its students, serving as President since 2000.  She has also served as a professor in Grief Psychology and Restorative Art, passing down her unique skills and expertise to thousands of students over the years.
Hutcheson plans to complete her tenure by finalizing the formal submission and process of re-accreditation of Gupton-Jones College by the American Board of Funeral Service Education, scheduled for the summer of 2014.
"While Patty's regular presence will be missed, her contributions to higher education and dedicated service will continue to be felt for years to come," said Dr. Jill Karn, COO of Pierce Colleges.
In addition to her many valued years at Gupton-Jones College, Hutcheson has been a key contributor to the advancement of funeral service education through her work on the American Board of Funeral Service Education, including a term as President of the academic accreditation agency.
She is also a licensed funeral director and embalmer and a Certified Funeral Service Practitioner.   She and her husband, Danny, own Hutcheson's Memorial Chapel and Crematory in Buchanan, Georgia, which they started in 1984.