To Sell or Not To Sell…That is the Question
As a funeral home succession planner, I often get asked "Is now a good time to sell?" Of course the temptation is for me always say "Yes now is a good time".
But as I tell our clients, only the owners of the business can answer that question. Selling a business, that has likely been in the family for multiple generations, is not always just a financial decision. As an owner, you know that you have memories and emotions that are tying you to the business and so the decision to sell really has many layers of thoughts to consider.
So while I can't answer the question of "Is now a good time to sell?", I can definitely ask you the right questions that will help you answer the question yourself.
1)     Do you still enjoy coming to work everyday?
This may sound crazy to start with this question rather than a financial one, but I think it's definitely something you should ask yourself. Life is short, if you don't still love the daily responsibilities of operating a funeral home, then why would you do it?    You may feel obligated for family reasons or to serve the community and for some people those obligations may override their own personal happiness. This is definitely something to think about. None of us is getting any younger. You need to love where you go everyday.
2)     Do you think your revenue will be higher in 5 years than it is today?   
With increasing cremations and discount funeral operators opening up in markets across the country, this may seem like a rhetorical question.But it's definitely something for you to consider. You may have a business that is gaining market share, is able to raise prices and cremations are not increasing. If that's not the case though, you should consider that higher revenues generally equate to a more valuable business.
3)     Is your market protected from a low price competitor coming into the market?
I've seen the values of at least a dozen established funeral homes almost entirely ruined by new competitors coming into a market with the intent to gain business solely on having the lowest prices in town.  These businesses aren't shy about putting their prices on a billboard and in the newspaper.   In some cases, they will put your prices next to their prices.     Your market may already have a discounter in your market that's not hurting your business, and if that's the case, you should be congratulated.
4)     Do you see families wanting to spend less on funerals?
Part of this question is,obviously, are your cremations increasing every year.   More than likely the answer is Yes.   However, some owners have been extremely proactive about expanding their service and merchandise offerings to families that are interested in a cremation rather than a burial.     If you're not proactive about it yet, you'll need to be soon.   Rising cremations will erode the value of a business unless the funeral arrangers can communicate effectively that cremation does not have to mean cheap and there is still significant importance in allowing for visitations and memorial services.    You may not be experiencing increasing cremations, but still having families moving toward lower priced services or merchandise.     Lower revenue typically equates to lower business value, so watch this trend carefully.
5)     Are your expenses increasing each year?
Health insurance costs seem to continue to increase each year.    Property taxes also seem to find a way to continue to increase even as the economy has slowed.     Vendors certainly aren't looking forways to reduce the amounts they want to charge funeral home owners.    The casket companies are still doing their annual October price increases.      The businesses that we see reducing costs are the ones that are extremely proactive about it.    They're almost negotiating as if their business lives depended on it.    And they may be right.      If your revenues are not increasing each year, then you need to do everything you can to reduce your expenses so that your profitability isn't impacted.    
6)     Is it difficult to find good employees?
In many cities there are plenty of talented young men and women coming into the funeral profession.    In the vast majority of the nation, however, we hear from clients, it is becoming more and more difficult to hire and keep talented employees. This is one of the biggest reasons we hear that owners are interested in exploring a sale.    We hear comments like 'I just can't find anyone with the same work ethic that my generation had"   and "Even my children don't seem to want to work as hard as it takes to operate the business". If there's comfort in knowing you're not alone, then you should feel extremely comfortable.   This is a huge concern to most funeral home owners.
7)     Has your business been unusually busy the last several months?
You want to sell when things look good.    Increasing revenues are good.    Don't be fooled by the emotion of thinking all the problems are solved because you've had a few good months.    In fact, use it to your advantage and realize that buyers are also emotional people and will be excited to see a business with a few months of revenues that are above historical averages.     Explore a sale when your business has been busy, not when things slow down again.
So those are most of the questions you can answer for yourself to decide if now is a good time to explore a sale.       More than likely you'll realize it probably is a good time to think about it.    But before you do that, let me ask and answer a couple more questions.
Are there buyers of funeral homes that are active and aggressive in the market?
It's an important question because there's no reason to think about selling if there are no aggressive buyers.   Happily, I can answer this question with a resounding "Yes".    There are more buyers today than there have been in the last 10 years.   And they're willing to pay a premium to own good funeral homes.     You may ask "Why would there be aggressive buyers given all the challenges to the industry at this time?"     And the answer is that "the buyers are aggressive not in spite of the challenges, but in fact because of these challenges".       If you own a group of funeral homes with decreasing revenues, rising cremations, and risk of low cost competitors, you have two choices:  1) You do nothing and wait for your businesses to gradually erode or 2) You get proactive and start acquiring other businesses so that any revenue declines are offset by revenues from newly purchased businesses.  So the pain of the individual funeral home owner actually turns into a benefit in creating aggressive buyers.      Does it seem counterintuitive?    Maybe.   But for now those are the facts.     Next year it might be different.   But we'll worry about next year when it comes.
For now, it is an excellent time to explore selling a funeral home.
It seems complicated, how do I find out if selling the business is a good idea?
The other questions were more difficult to answer.  This one is easy.    The answer is that you need to hire an experienced funeral home succession planner.      One such as the one that I work for, NewBridge Group.        We use a simple step by step process to educate funeral home owners about the value of their business and the various opportunities that could be available to them in a sale.
We provide a significant amount of information for our clients, including the many types of buyers that are currently in the market.      They come in all shapes and sizes.   And each has their own positives and negatives.     What works for one person may not work for another.    We manage the entire process, keeping it confidential and making sure you ask the right questions and get the answers that you need to make a decision.   We help you wheat from the chaff and get you moving in the right direction.  Any transaction must be win-win by both sides.  We know that by doing our job, both the buyer and the seller will be happy after the transaction.
All conversations are treated with the highest confidentiality.   So no one even knows that our clients are researching their possibilities.    The free valuation work that we provide can then be used by the owner to decide if he wants to explore a sale or if you want to just postpone the idea for another few years.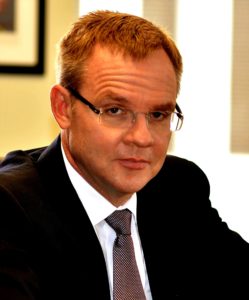 NewBridge Group is based in Atlanta and has been serving as succession planners to funeral homes and cemeteries for over 15 years.  For a private, confidential conversation, please contact Jeff Boutwell at 404-249-9582 or at [email protected].