What Do Women Funeral Directors Really Do?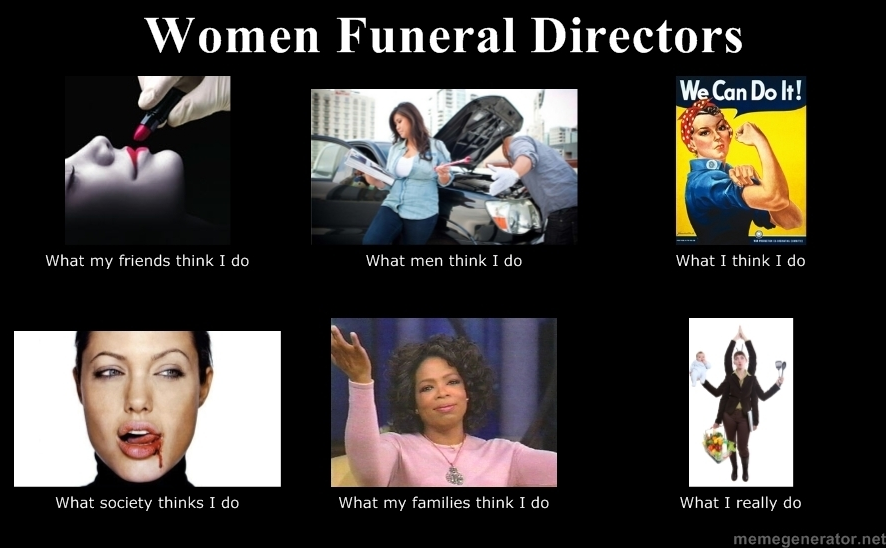 Those of us in the funeral profession know women funeral directors play the same role in the funeral process as their male counterparts, but many others in our society see their role differently.
Last friday FuneralOne posted a meme for Women Funeral Directors on their Facebook Timeline. The meme uses visual images to portray what friends, family members and society think "women funeral directors" do. The meme is meant to be humorous, but there is a lot of truth to this meme. As one commenter said of the image;
"uhhh…can you add a four year old and a set of 1 year old twins in that last picture please;)".
What do you think?
(image via: http://www.facebook.com/funeralone)