The Funeral Director: The Heart of a Family's Experience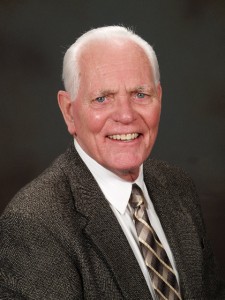 By Cal Wilkerson, U.S. Cremation Equipment
Technology continues to change our industry. The equipment and processes we use are more advanced. Options we can offer our families — from web-based viewings to QR codes on headstone — were unheard of just a handful of years ago.
Yet one fundamental service we provide to families is what they will most remember.  Our caring, sympathetic, wise support is something technology will never replace. It is the reason the funeral director is the pulse of a family's experience when faced with the death of a loved one.
"People believe funeral directors care for the dead. We know that we are caring for the living," observes licensed funeral director and embalmer Jane Ludlow of Thomas-Justin Funeral Home in Cincinnati, Ohio. It's a message she lives every day – and one she shares with those new to the profession, as she did recently as the commencement speaker at her alma mater, Cincinnati College of Mortuary Science.  She urged the graduates to keep in mind that choosing how they deal with families should be as important as choosing the right fluids for embalming. "For us, the fear and mystery of death have subsided, but not for client families who have seen their children, parents, husbands and wives, brothers and sisters die."
Ludlow points out that families need a funeral "director" who will direct them with knowledge, understanding  and a calm confidence. "We must show them how to take one step.  Then show them how to take one more," she reminds.  "Before they realize it, we will have started them on their way.  We will have directed them toward their healing and we will have lived up to our oath."
Marsha Chance, funeral director and family service advisor at Memorial Park Funeral Home and Cemetery in Memphis, Tennessee, agrees. "I think of myself as a shepherd, taking families from where they are to where they need to be, and being a shoulder they can lean on throughout the process."
Her experience of suddenly losing her young husband gives her a 360-degree perspective. "Although I was in the industry, when my husband died I was like every other grieving person, uncertain which steps to take next," Chance explain. "It's amazing how you go back to zero when something rocks your world."   Today, many families find comfort and a special bond when she says, "I sat where you're sitting.  I really do understand what you're going through." It took a while for her to reach the point where she could share her story and now she sees it as a way to bond with people genuinely and honestly.  "People want to make a human connection, to recognize that we are comrades on the same battlefield.  I was always sympathetic.  Now I'm empathetic."
Norman Berry, a licensed funeral director and founder of Berry Funeral Home and Crematory in Elberton, Georgia, recognizes that due to his small-town location he often extends his support in different ways than his colleagues in larger markets.  "As a family-owned funeral home and crematory, we answer all of our calls personally, 24 hours a day, seven days a week, 365 days a year," comments Berry.  "Our client families aren't comfortable getting a recorded message – they want to connect with someone immediately.  We can be ready within 30 minutes." And sometimes those middle-of-the-night calls are responses to families located several towns away, some as far as Atlanta.
"Our families have been hit hard by the economy and their funds are limited. We keep our profit margins slim, so we are almost always significantly less expensive than our competitors. And that's important to us," says Berry. If people say they don't have the money, he works with them, delaying the disposition until funds are available.  Berry added a crematory to his business a year-and-a-half ago and many families are selecting direct cremation as a cost-effective option.   And no matter what the circumstances, he buries children under 12 at his cost, often supplying extra touches at his own expense, like bouquets of colorful balloons in the child's favorite colors.
"I make a point of avoiding words that are sometimes harsh for families to hear, like embalming, and I personally prepare all of the bodies for viewing," he says.  When first entering the business, Berry went to beauty college to learn makeup techniques that result in a natural look.  And if he has to, he'll even style hair, but recommends using the deceased's regular beautician.  He chuckles remembering how his male friends laughed when he enrolled, but the knowledge has paid off.
While recognizing that they have helped families through a most difficult time with support, assistance and guidance is satisfying, funeral directors can be faced with challenges when offering their help, too. Some families and individuals come with preformed attitudes about the death-care profession.  "People sometimes are surprised that we are sympathetic, living, breathing people with normal emotions," says Chance. Others who are bereaved come with anger and frustration.  "I understand that they are angry to be in the situation, particularly when it's a difficult case, like a violent or accidental death, the death of a child or other tragedy, so I don't take it personally."
"Everyone deserves to be remembered." That's Chance's message as she guides her families through the difficult process of making choices.  It's a message that comes from her heart.
While technology continues to provide innovative ways to do business, the heart of our industry is, literally, our heart. How we support and guide families on the road to healing will always be our most necessary – and appreciated – service.
Cal Wilkerson is V.P. Of Sales & Marketing for U.S. Cremation Equipment, based in Lakeland, Florida, manufacturers of the Classic line of high-performance human cremators.  He has worked in the cremation equipment industry for 35 years.
Sidebar: Why One Funeral Director Chose Cremation
When funeral director and family service advisor Marsha Chance suddenly lost her young husband, she was faced with the same decision as all families – the method of disposition . She and her husband hadn't discussed his preference, and although she was committed to doing what he would have wanted, she was uncertain of his wishes. When a colleague suggested cremation, it resonated with Marsha because she knew her husband was the kind of man who liked to give back to the earth.
The choice was satisfying on many levels. "With ground burial, after the casket is lowered the journey is over," notes Chance. "That's not so with cremation."  Instead, she has deposited his ashes in a variety of meaningful places.  On the airport tarmac because he worked for the airlines.  In Bermuda where the couple enjoyed vacationing.  Buried with his mother.  And other places of shared memories. It gave her comfort to scatter his ashes in places he and she loved and now it makes her feel less lonely when she goes to those places.