CDfuneralNews iPhone App Now Available For Download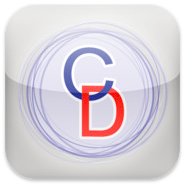 A few months ago we asked the question on our Facebook Page: "Would a ConnectingDirectors.com iPhone app excite anyone? We want to hear your thoughts." The question received a good amount of positive feedback.
We are excited to announce that the official ConnectingDirectors.com iPhone app is now available for purchase in the iTunes app store. The app title is: CDfuneralNews. Download here: http://itunes.apple.com/us/app/cdfuneralnews/id548996734?mt=8
When creating the app we evaluated a lot of  variables like; the benefits of a true mobile app, push notifications, app specific content, and even paid or free app. We are big fans of free content! In 5 years we have never charged a dime for content posted on ConnectingDirectors.com and we have every intention of keeping it that way.
But, iPhone apps are not cheap and neither are graphic designers and programmers! So, we are introducing the app at a low price of $1.99(USD). If the pure expense of creating and developing the app isn't enough to justify the $1.99 price tag, we have also built-in the function of app specific content. Meaning, we will be producing special content that will ONLY be available through the ConnectingDirectors.com app. This content will be value driven for the user. Content that is beyond the normalcy for ConnectingDirectors.com.
We are also working with Funeral companies and suppliers to offer discounted product and specials that will be released in article form only in the app. For more information on how your company can offer "Deals" please email Ryan Thogmartin.
Over 15,000 Funeral Professional Know, ConnectingDirectors.com is Leading the Revolution. We were the first daily online funeral publication and now we are bringing you the very first funeral publication iPhone app!
There's no reason anymore to be disconnected from what's new in the profession – Get daily articles from funeral industry experts delivered directly to your iPhone, articles that help you stay current, stay informed, and stay elite.
App Features:
Real time notifications of new articles.
Save articles for offline reading.
Choose which push notifications you would like to get by Categories/ Tags / Authors, using our advanced native push settings.
Get access to App specific content that doesn't appear on ConnectingDirectors.com as well as "DEALS" from industry suppliers that will only be offered through the CDfuneralNews app.