What Funeral Directors Can Learn From Dining Out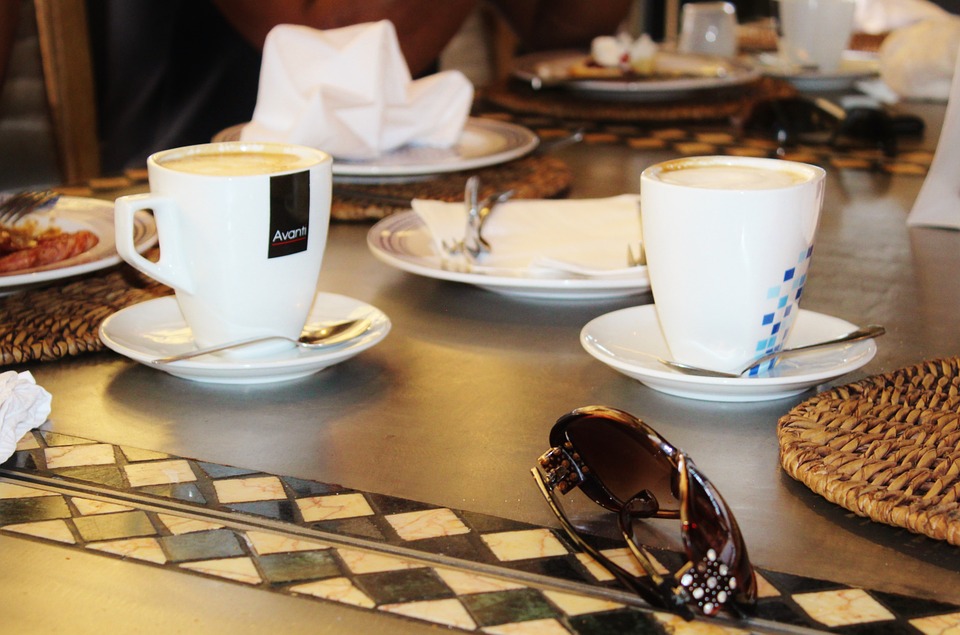 [Original Article By: Legacy.com]
Recently, I was at one of my favorite restaurants when I started thinking about why I like that restaurant so much. The food is delicious, but that's not it; I love the way they take care of me. They know my wife gets chilly, so they seat us away from the door. They point us toward dishes my children will eat. It's also a place I trust to bring business associates because they treat my guests with the same care.
I try to make my funeral home like that for the families I serve. I want the families that come to my funeral home to choose us, not because it's convenient, but because we take care of them and the various circumstances where they need our help. I hope to make the experience personal and pampering by listening to them and customizing their care to their needs.
The restaurant business customizes their offerings for their customers every day. If customers have young children with them, the staff brings out the high chairs, booster seats, children's menus and crayons. If they are serving a customer with a dietary restriction or a food allergy, the staff makes menu recommendations that will best accommodate what they need. Over time, if a restaurant sees that a lot of their customers consistently have young children with them, or that their customers prefer vegetarian food, it is in the restaurant's best interest to adjust their service and menu to serve their customers better. If a consumer will travel out of their town for a great restaurant and overall experience, why wouldn't they want to do the same for one of life's major events, a death in their family? I see it happening in our market, and we are no different from other parts of the country. The consumer isn't settling for "the way things used to be done."
Ultimately, in our own way, we share the same goal: for each family that comes through our doors to have the best experience possible. When families come to us and explain various cultural or religious preferences or customs, we do our best to find the solutions that will best accommodate what they need. Those of us who work with many Jewish families are familiar with their preferences for a closed casket funeral, charitable donations instead of flower arrangements, and not embalming the body. Personal preferences should be treated in the same way. When we serve families that prefer cremation instead of burial, we should honor their wishes and also make suggestions for various customization and personalization options available to them. Instead of personalizing a casket, the family may choose to design a custom urn. Instead of a burial service, they may opt for a service on a boat where they scatter their loved one's ashes into the water.
I believe that funeral directors have a long legacy of adapting our roles based on the needs of our families. Right now, we have the opportunity to continue that legacy and help our profession continue to evolve. Our families are telling us what their preferences are; it's time for us to act.
Today's Shifting Landscape
The funeral profession today is finding that the "classic" options and packages are not as popular as before. According to the Cremation Association of North America, cremation rates have nearly doubled in the last 15 years. In July 2015, the National Funeral Directors Association (NFDA) predicted that the national rate of cremation in the United States would surpass that of burial by the end of the year. Based on projections, NFDA expects cremation to hit 56 percent by 2020 and 71 percent by 2030.
It's clear that cremation isn't just a trend; rather, it's an established preference for nearly half of all families in the U.S. Given the rising popularity of cremation and other disposition methods, including green burial, funeral directors today are confronted with a shifting landscape of customer preferences and needs. As a funeral director myself, I understand that it is often overwhelming to observe this rapid change. But, what will we do? Are we going to be proactive or reactive to the changes that are happening? To embrace cremation fully as an option is to embrace the needs of all the families we serve.

ConnectingDirectors.com is the leading online daily publication for funeral professionals with a reader base of over 45,000 of the most elite and forward-thinking professionals in the profession. With ConnectingDirectors.com we have created a global community through an online platform allowing funeral professionals to Stay Current. Stay Informed and Stay Elite.

Latest posts by CDFuneralNews (see all)
You may be interested
Funeral Industry News
468 views
Funeral Industry News
468 views
Mean Internet Comments – Funeral Edition
CDFuneralNews
-
June 20, 2018
We shine a light on some of the harsh words posted on social media towards DISRUPT Media's CEO, Ryan Thogmartin.…
Funeral Industry News
1174 views
Funeral Industry News
300 views
Funeral Industry News
300 views
RELEASE THE FN CRAKN! | FUNERAL nation 114
CDFuneralNews
-
June 18, 2018
It's a barn burner... The Commander is moving his Command Post!!! Besides the Commander on the move, the boys speak…
Comments