A Day in the Life of Death: Working in the Obituary Department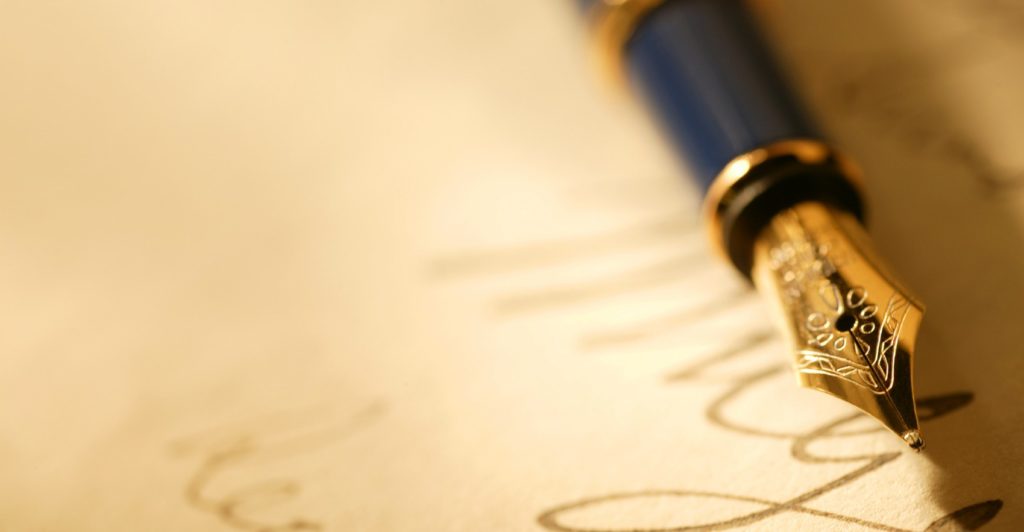 You don't tell people to have a good day when they call the Obituary Department.
Article originally appeared on XOJane
After punching in, you check the voicemail. People can be impatient.
Typing my first death notice of the day, I called the first two voicemails back and offered my slow-spoken, thoroughly memorized instructions. One guy asked about a discount for Masons because not only was the deceased a Mason, but he was a Mason, too. There were no discounts for Masons, or anybody else. Everybody paid the same rate per line to run their death in the dailies. Even more on Sundays.
Put off by the Everybody's Equal policy, the Mason was still thankful.
"Have a good day," he said.
I said, "Thank you."
The third message was from a funeral director in Mt. Pleasant. A son who fell into the family business, Ryan was apathetic and direct, as usual. I know a lot of funeral directors around western Pennsylvania, especially Pittsburgh and its suburbs. If anybody dies in this pocket of the state, they usually make their way to my desk.
I typed with the receiver wedged between my shoulder and ear and said, "Hey, Ryan. How's it going?"
"Not bad, buddy. On this side of the dirt." Ryan's laugh was more like a heave, the sound of a choking victim.
My cubicle is slotted in a former warehouse. There are no windows, just drywall and a panoramic print of the Pittsburgh skyline above my computer.
I said, "Oh yeah, that's good," and brought up the obituary Ryan submitted yesterday: a 24-year-old woman from Unity Township in the paper today.
Ryan needed to remove the family's phone number for tomorrow's run. They wanted to have a private luncheon after the service. They included the phone number so family and friends could call for details.
"Problem was," Ryan said, "she was a junkie. Family kept getting calls from all her junkie friends wanting to pay respects. Yeah, right."
"Don't worry," I said. "I'll get it out of there for tomorrow's paper."
With printed news, you're always writing for tomorrow. Always in terms of the future, even when you're dead.
Most people don't make it into the paper. Their obituary is the first, last and only time their name will appear in print. And that is important to the people left living.
To the living, the obituary of a husband, a wife, a child, are the most important words in the paper that day. If there is a typo, an omitted great-granddaughter, a survivor who is no longer married to some other survivor and has since reverted back to her maiden name, you hear about it.
They call the paper early, way before noon, when my shift starts, and leave cryptic voicemails, only their name and number. No context. No way to gauge the best tone to take with that particular grieving person.
That's what the final voicemail was: a name, a number. Cindy.
Cindy's voice was clipped and uneven. There was a cadence to her speech I kept in mind as I listened to her phone ring. Then, an answering machine: This is Bob and Cindy. Left a message.
"Hi. This is Adam from the Obits Department calling you back. I'll be here all night, so give me a call."
Reciting my number, I fanned the morning's death notices across my desk like a losing poker hand. Death came by email, fax and snail mail. Sometimes it is dictated over the phone.
You tell people we do not accept obits over the phone. Too much room for error. You tell them you need a hard copy. But, sometimes, you end up taking them.
One of my emails was from my boss, the Classified Department Manager. He asked if deaths were down this year in Westmoreland County, because revenue is down, and is that maybe something I would want to look into? He wanted me to email him back.
My boss and I, we've gone rounds on this before. He understands I am more concerned about not transposing two letters in one of those crazy last names from Polish Hill than how much money the paper makes. He understands people have to die for this department to make money. He understands I do not consider myself a salesperson. I consider myself an aide capable of typing 70 words per minute, a guide for people who are raw; people who react emotionally and hold fiercely to what they have left of the dead.
—Read the rest of the article—

ConnectingDirectors.com is the leading online daily publication for funeral professionals with a reader base of over 45,000 of the most elite and forward-thinking professionals in the profession. With ConnectingDirectors.com we have created a global community through an online platform allowing funeral professionals to Stay Current. Stay Informed and Stay Elite.

Latest posts by CDFuneralNews (see all)
You may be interested
Funeral Industry News
2144 views
Funeral Industry News
34 views
Funeral Industry News
34 views
Tukios Announces New HD Video Book Product
CDFuneralNews
-
June 20, 2018
OGDEN, Utah - Tukios has introduced an innovative new keepsake with the recently released Video Book. At an affordable price,…
Funeral Industry News
653 views
Funeral Industry News
653 views
Mean Internet Comments – Funeral Edition
CDFuneralNews
-
June 20, 2018
We shine a light on some of the harsh words posted on social media towards DISRUPT Media's CEO, Ryan Thogmartin.…
Comments