The Real Reason Families Choose Direct Cremation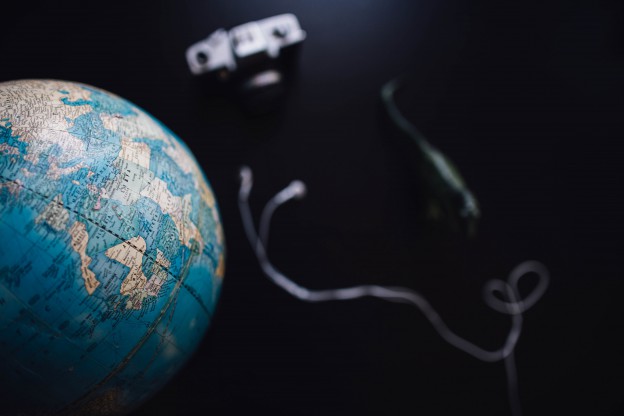 Article by Walker Posey, funeralOne
At this moment, I am sitting on a plane coming home from the Asia Funeral and Cemetery Expo in China. It was a fantastic experience, getting to see first-hand the cultures and customs of those on the other side of the world. I went to speak at the conference, but I must say that I learned far more then I shared.
Isn't that often the way it is? When we have courage to step out of our comfort zone and challenge our own thinking, often we grow in an exponential fashion.
The Truth About Direct Cremation
In the US, we seem to either fear cremation and the perceived impact it will have on our bottom line, or we accept the idea that it means less. Less revenue for the funeral home and less service for the family. However, while in Asia, it was reinforced to me as never before that cremation should not equal less of anything.
The idea of a "direct cremation" (or cremation with no service) is a foreign concept to our friends in the East. They understand that ceremony and ritual are keys to families adequately dealing with grief. They understand that humans have an inherent desire and right to tell their loved one's story and that a disposition method does not dictate that right. So why do we often find families in our funeral homes requesting direct cremation, and what can we do to about this cultural phenomenon?
Going Back To The Experience
There is no doubt that we have created a "no service mentality." The truth of the matter is, it goes back to our forefathers not understanding cremation in general and, therefore, doing a horrible job introducing it to our client families.
Today, many funeral directors simply don't have the courage or skill to stop being an order taker and become the true advisor that client families actually expect to deal with. When a family comes in and sits down across from an order taker, they have no choice but to accept the inadequate options that are presented. The idea of associating cremation with limited or no service is very under-serving to the families who call on us and this habit must be stopped.
The consumer is beginning to demand more skill from funeral directors. Could the very fact that they are choosing nothing mean they actually want more, but simply can't find what they are looking for? Is it a choice by default because they don't see anything they want?
A Funeral Professional's True Role
Those who call on us need to understand that we are the very best avenue to help them tell their loved one's story. This skill and ability, coupled with the many other important things we do, is our value proposition to them. It is true, in many areas, that this is an uphill battle because the consumer has been neglected for far too long and the culture of no service has already shifted.
But it is essential that we develop the skill set necessary to become the polished, capable advisors that these families deserve. Kindness, compassion and caring are vital to the process of funeral planning but, equally as important, are skills such as communication, anticipation and the ability to explain the consequences of choices being made.
Let's decide as a profession to step it up and sharpen and/or acquire the skills needed to help families understand and make choices that will help them more effectively deal with loss and grief. It is time to stop taking orders and to be the professionals that families of today deserve to deal with.
Do you agree that funeral professionals need to make the first step in educating families about the value of direct cremation and funeral service options? Let us know in the comments below.

ConnectingDirectors.com is the leading online daily publication for funeral professionals with a reader base of over 45,000 of the most elite and forward-thinking professionals in the profession. With ConnectingDirectors.com we have created a global community through an online platform allowing funeral professionals to Stay Current. Stay Informed and Stay Elite.

Latest posts by CDFuneralNews (see all)
You may be interested
Funeral Industry News
942 views
Funeral Industry News
276 views
Funeral Industry News
276 views
RELEASE THE FN CRAKN! | FUNERAL nation 114
CDFuneralNews
-
June 18, 2018
It's a barn burner... The Commander is moving his Command Post!!! Besides the Commander on the move, the boys speak…
Frontrunner Professional
3 views
Comments