Promise You Won't Forget Me?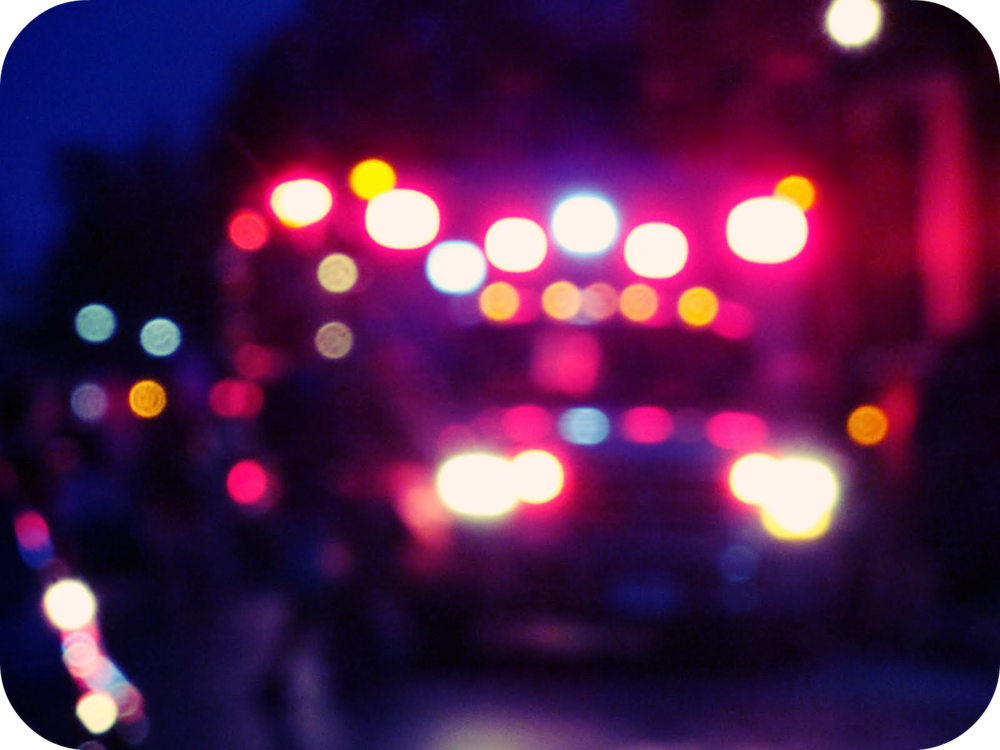 Article provided by Shannon Cummings Plotkin, Life Celebration, Inc
Matthew O'Reilly is a veteran emergency medical technician on Long Island, New York. Last year, Mr. O'Reilly gave a TED talk about his experiences with people on the brink of death. In the talk, he reflects on the thousands of people he has treated after horrendous car accidents, traumas, and countless other emergency situations. Throughout his lengthy career of rescues and losses, O'Reilly found that people would always ask him the same question, "am I going to die?" He would look people in the eye who were undoubtedly going to perish, and instead of telling them the truth, he would reassure them that they would be fine, that they would live. It wasn't until a few years ago that the EMT had a change of heart about a pinnacle role he played on accident scenes.
"Five years ago, I responded to a motorcycle accident. The rider had suffered critical, critical injuries. As I assessed him, I realized that there was nothing that could be done for him, and like so many other cases, he looked me in the eyeand asked that question: "Am I going to die?" In that moment, I decided to do something different. I decided to tell him the truth. I decided to tell him that he was going to die and that there was nothing I could do for him."
O'Reilly goes onto recount a drastic change in the man who was only moments before in a state of agonizing terror. He says after he told the man the truth- that he was going to die- a peace came over the man as he accepted his fate.
From that time on, O'Reilly began telling the truth to all of his patients who weren't going to survive. Over this time he found an interesting pattern. Regardless of age, gender, religion, or race, people had the same basic thoughts: 1. A need for forgiveness 2. A sense of guilt for not spending enough time with those they loved 3. A yearning to know their life had meaning and finally, a need to be remembered. O'Reilly elaborated on this last point saying, "There's a need for immortality within the hearts and thoughts of their loved ones, myself, my crew, or anyone around".
Isn't that groundbreaking? A first hand account of someone with only a few moments to live expressing their need to be remembered; it's their last request on Earth. And you, as a funeral director, get to grant them their wish. Does that thought intimidate you? It shouldn't. If it does, get practicing! How will you make every funeral unforgettable?

ConnectingDirectors.com is the leading online daily publication for funeral professionals with a reader base of over 45,000 of the most elite and forward-thinking professionals in the profession. With ConnectingDirectors.com we have created a global community through an online platform allowing funeral professionals to Stay Current. Stay Informed and Stay Elite.

Latest posts by CDFuneralNews (see all)
You may be interested
Funeral Industry News
709 views
Funeral Industry News
28 views
Funeral Industry News
28 views
Tukios Announces New HD Video Book Product
CDFuneralNews
-
June 20, 2018
OGDEN, Utah - Tukios has introduced an innovative new keepsake with the recently released Video Book. At an affordable price,…
Funeral Industry News
618 views
Funeral Industry News
618 views
Mean Internet Comments – Funeral Edition
CDFuneralNews
-
June 20, 2018
We shine a light on some of the harsh words posted on social media towards DISRUPT Media's CEO, Ryan Thogmartin.…
Comments