Storycorps: Grief in the Digital Age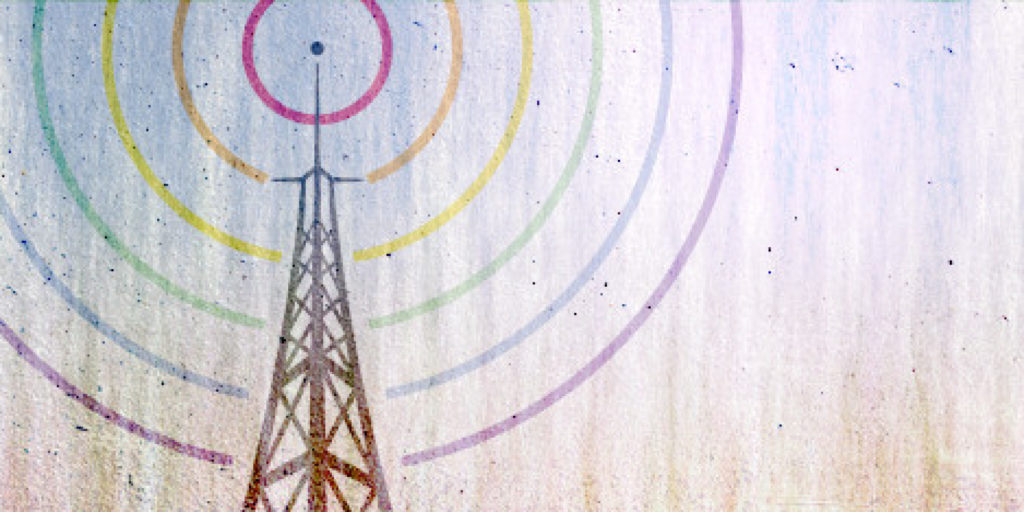 Here at Qeepr, we take the mission of Storycorps to heart. We both believe that everyone's story matters, we both want to collect and archive the things that people find important and we both believe that digital technology is the best way to keep memories alive for future generations. Storycorps is a non-profit oral history project that broadcasts on NPR and as a podcast. It is in fact the largest oral history project of its kind with over 50,000 interview and 90,000 participants. Storycorps collects stories from across America, archives them on CD which are then preserved at the American Folklife Center at the Library of Congress. In their own words: "StoryCorps' mission is to provide people of all backgrounds and beliefs with the opportunity to record, share and preserve the stories of our lives."
"The understanding that everyone's story matters."
Storycorps recently began animating some of their most popular and touching stories. These animations, as you can see below, are simple yet powerful displays of emotion and storytelling. This is where the Storycorps magic really shines and where we, as an online memorial 
website, believe in that magic. Storycorps is changing the landscape and the narrative of grief in the digital age. The four videos below highlight not only the importance of storytelling, but the power that sharing narratives of grief can have. We have written before that communication is an important way to help overcome the pain of losing someone. People throughout history have been sharing stories and creating myths as a way to come to terms with loss. As our lives are increasingly moving online we need to find new ways to externalize our grief and talk to the dead. Storycorp, along with online memorials(in our opinion) are creative ways to remember the dead and to externalize our grief at the loss of those we love. Importantly, it is the understanding that everyone's story matters. We can get behind that!
1. John and Joe
"John Vigiano Sr. is a retired New York City firefighter whose two sons followed him into service—John Jr. was a firefighter, too, and Joe was a police detective. On September 11, 2001, both Vigiano brothers responded to the call from the World Trade Center, and both were killed while saving others. Here, John Sr. remembers his sons and reflects on coping with his tremendous loss. "
2. Danny and Annie
"Danny Perasa and his wife, Annie, came to StoryCorps to recount their twenty-seven-year romance. As they remember their life together from their first date to Danny's final days with terminal cancer, these remarkable Brooklynites personify the eloquence, grace, and poetry that can be found in the voices of everyday people when we take the time to listen."
3. She Was the One
"When Richie Pecorella met Karen Juday, she captured his heart and changed his life. They were engaged and living together in Brooklyn when Karen was killed in the terrorist attacks on the World Trade Center, where she worked as an administrative assistant. Here, Richie remembers Karen, his love and inspiration."
4. Germans in the Woods
"Joseph Robertson was an infantryman in the U.S. Army during World War II, where he fought in the Battle of the Bulge. The stark black and white images in this short haunt the viewer, just as Robertson is haunted by his memories from that battle."
[H/T: Qeepr]

ConnectingDirectors.com is the leading online daily publication for funeral professionals with a reader base of over 45,000 of the most elite and forward-thinking professionals in the profession. With ConnectingDirectors.com we have created a global community through an online platform allowing funeral professionals to Stay Current. Stay Informed and Stay Elite.

Latest posts by CDFuneralNews (see all)
You may be interested
Funeral Industry News
1669 views
Funeral Industry News
34 views
Funeral Industry News
34 views
Tukios Announces New HD Video Book Product
CDFuneralNews
-
June 20, 2018
OGDEN, Utah - Tukios has introduced an innovative new keepsake with the recently released Video Book. At an affordable price,…
Funeral Industry News
653 views
Funeral Industry News
653 views
Mean Internet Comments – Funeral Edition
CDFuneralNews
-
June 20, 2018
We shine a light on some of the harsh words posted on social media towards DISRUPT Media's CEO, Ryan Thogmartin.…
Comments