SCI Wins Injunction Against Locked Out Chicago Funeral Directors
Court Ruling Protects Bereaved Families and Mourners at SCI Illinois Services, Inc. Facilities from Abuse by Picketers
The Circuit Court of Cook County of Illinois issued a preliminary injunction against the Teamsters Local 727 and its leadership on Thursday. According to the ruling, the union and leaders, including John Coli, Sr., and John Coli, Jr., and others, are enjoined from the following conduct:
Conveying any actual or veiled threats against any person
Obstructing, hindering, impeding or blocking any person's entry to or exit from any funeral site or any facility containing a funeral site
Employing bullhorns or other noise amplification devices during funeral or memorial services irrespective of the distance from the site of the services
Permitting the presence of dogs for any purpose whatsoever during labor dispute activities
The ruling comes after a complaint filed by SCI Illinois Services, Inc. asked for preliminary and permanent injunctions due to repeated incidents of gross insensitivity and harassment directed at grieving families by Teamsters' picketers outside of funeral homes affected by the union's labor dispute with the company.
"We are grateful that the court recognized the legitimacy of our complaint and has acted to protect grieving families from continued cruel and callous harassment by union representatives," said Larry Michael, managing director for SCI Illinois Services, Inc. "Despite the fact that these families were experiencing the most difficult times of their lives, picketers repeatedly chose to make the bereaved the target of their cowardly attacks. While we recognize and respect the Teamsters' right to picket, we have been shocked at the insensitivities and obscenities directed at grieving mourners by the picketers."
Some incidents cited in the original complaint include:
During the service of a young child who had passed away from cancer, picketers laughed, smiled and joked as they created a disturbance within the immediate vicinity of the only public entrance to the funeral home.  They were asked to move by a police officer who had been called – then moved back immediately in front of the building and its entrance after the officer left.
While escorting a woman and her father who were attempting to plan her recently deceased mother's funeral, an employee escorting them was taunted and called names, the three of them were taunted with a bullhorn and siren sound, and intimidated by an unleashed German Shepherd.
Picketers used a bullhorn to shout profane and sexually explicit taunts while a woman and her four- and five-year-old sons attempted to make arrangements for her grandmother's funeral, causing the family to become visibly upset.
A group of picketers temporarily blocked a grieving widow's vehicle as she tried to exit the parking lot.
Picketers repeatedly used the siren function on a bullhorn, compressed air horns, car horns and car alarms to create loud disturbances during funeral arrangements and services.
Picketers threatened to blow up the house of a retired sheriff's officer hired to work private security at the funeral home.
About SCI Illinois Services, Inc.
SCI Illinois Services, Inc. manages the Dignity Memorial® network of funeral homes and cemeteries across Chicagoland. It is part of Service Corporation International, headquartered in Houston, Texas. For more information about Service Corporation International, please visit our website at www.sci-corp.com. For more information about the Dignity Memorial network, please visit www.dignitymemorial.com.
SOURCE SCI Illinois Services, Inc.
[via: Herald Online]
ConnectingDirectors.com is the leading online daily publication for funeral professionals with a reader base of over 45,000 of the most elite and forward-thinking professionals in the profession. With ConnectingDirectors.com we have created a global community through an online platform allowing funeral professionals to Stay Current. Stay Informed and Stay Elite.
Latest posts by CDFuneralNews (see all)
You may be interested
Marketing
148 views
This is How Facebook Protects Your Privacy After You Die
Ryan Thogmartin
-
August 22, 2017
Facebook offers the option of a Legacy Contact. Every user has the option of choosing a trusted friend or family member to be in charge of their Facebook profile when they pass away.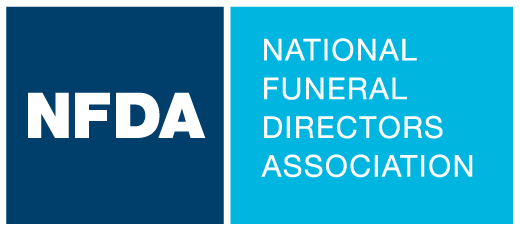 Funeral Industry Press Releases
53 views
Comments