Proposed Bill To Penalize Funeral Home Fraud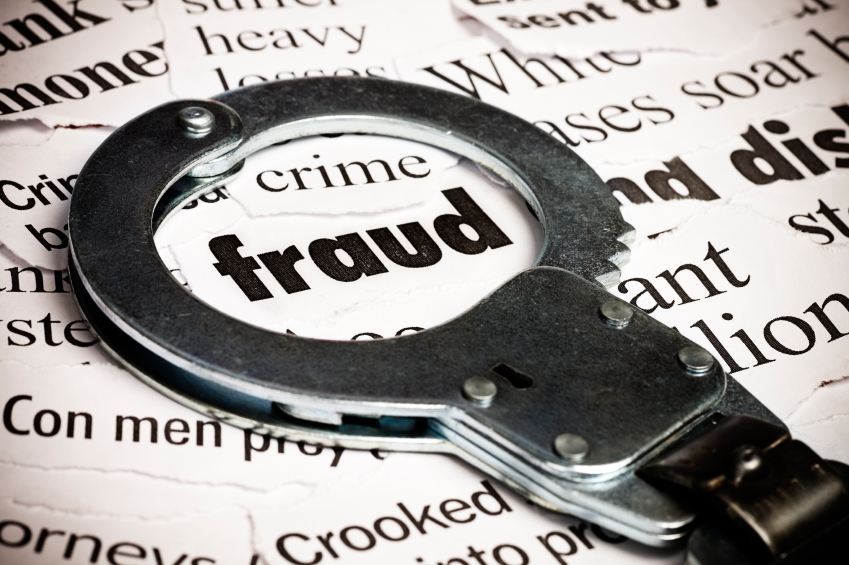 JACKSONVILLE – AL – Funeral packages paid for in advance are pretty common.
Many people choose to have their grave plot reserved and headstone in place long before they die. No problem. Unless an unscrupulous funeral director fails to put the money for the funeral in a trust or mishandles it in some other way.
The K. L. Brown Bill, otherwise known as House Bill 31, would make it a felony for funeral home directors to mismanage that money. Right now it's only a misdemeanor.
The bill's author, a state representative from Jacksonville, who is also a funeral home director says it's aimed at protecting the "family's money."
K. L. Brown, has been in the funeral home business for 34 years. Part of that business includes "pre-need" funeral arrangements.
"It makes things so much easier for us and for the family," says Brown.
While it may ease the burden, some funeral home directors may see it as an opportunity for fraud. In which pre-need money will be taken, without providing the services or the money is used for other purposes.
"In the past, if you did not have a certificate of authority to sell pre-need, (insurance agencies) could not go in and audit your records," explains Brown. "So if someone wanted to sneak around with some and sell some pre need (services), and put (the money) in their operating budget, there was no mechanism aimed at catching them."
Under a pre-need funeral law passed ten years ago, mismanaging the money is a misdemeanor.
With the proposed House Bill 31, it would become a felony for funeral home workers to fail to deposit pre-need payments in a trust, or to withdraw it for a reason unrelated to the pre-need contract.
"If you have a strong law in place, and you got some strong penalties in place, there's a lot less likelihood of someone wanting to take advantage of a family," Brown says of the propose bill.
Brown's bill sets up new rules for how pre-need money can be held in a trust, and for state audits to make sure funeral homes will honor contracts.
"It will allow the department of insurance to come in and audit these funeral homes who don't have certificates of authority. But if they're suspected of wrongdoing, you can go in and audit them now," says Brown.
Ultimately, Brown says it guarantees the family will use the same funeral home in the future.  And that pre-need is not the funeral home directors money, it's the family's money.
"That's the approach that every funeral director needs to have that sells pre-need funerals, is when they take this family's money," says Brown. "That's their money, it's not your money. It's not yours until you provide the services."
Brown's bill will come before the Alabama House of Representatives sometime after the start of the legislative session February 5.
ConnectingDirectors.com is the leading online daily publication for funeral professionals with a reader base of over 45,000 of the most elite and forward-thinking professionals in the profession. With ConnectingDirectors.com we have created a global community through an online platform allowing funeral professionals to Stay Current. Stay Informed and Stay Elite.
Latest posts by CDFuneralNews (see all)
You may be interested
Marketing
150 views
4 Social Media Mistakes Death Care Companies Are Making (and How to Fix Them)
Ryan Thogmartin
-
August 22, 2017
On one hand, there's always something new to learn and try. However, not everything makes sense when it comes to marketing death care companies. We've watched many funeral organizations lose focus on strategy due to the bright and shiny nature of the new tactics that pop up. Tactics come in all shapes, sizes and value levels. Some are new features that are useful and others can be 'shortcuts' that ultimately lead us in the wrong direction. Recent conversations got us thinking, so we wanted to talk about some social media marketing mistakes we see death care companies make, and how they can fix them.
Death Discussions
23 views
Death Discussions
23 views
August 31 is International Overdose Awareness Day (IOAD)
Ryan Thogmartin
-
August 21, 2017
Unfortunately, the opioid epidemic isn't much of a headline anymore. With over 100 overdose-related deaths everyday, we, as a country, have become desensitized to death and drugs. Funeral homes are charged with taking care of the final arrangements for those who have been taken from this earth too soon.
Jobs
7 views
Director of Support – Western US
CDFuneralNews
-
August 21, 2017
At Carriage Services, we believe in the concept of "First Who, Then What." We have learned that leaders, who attract and surround…
Comments