Mom's casket dropped, family gets $80k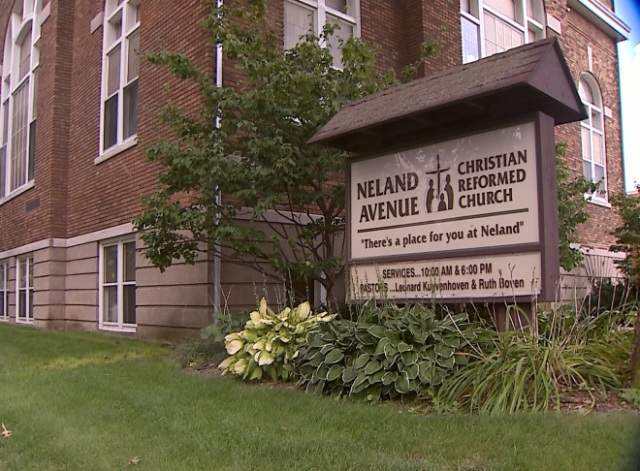 Source:  Wood TV
GRAND RAPIDS, Mich. (WOOD) – A Grand Rapids family is getting an $80,000 settlement payout from a funeral home whose staff they say dropped their mother's coffin, causing her body to fall onto the ground outside the church where her funeral was about to take place.
The incident happened Nov. 16, 2010 outside the Neland Avenue Christian Reformed Church in southeast Grand Rapids.
Family members told 24 Hour News 8 that staff from the Ivy K. Gillespie Funeral Home in Grand Rapids was removing the casket carrying Ellnora James' body from the hearse outside the church when somehow the coffin fell and broke open. The woman's body fell onto the ground.
Some family members witnessed the incident, though none of them were listed as plaintiffs in the lawsuit, family members told 24 Hour News 8.
"This is the last time you get to show your respects for your loved ones," said Dean Libbett, James' son. "There was no respect and there was no dignity and there was no remorse for what happened."
Libett said family members knew something was wrong when funeral staff contacted the family asking for new clothing for James. Funeral staff told him, he said, that there was a spill.
"Not saying that the spill was my mother," Libett said.
When family members arrived at the funeral, they noticed that James was in a different casket than the one she selected when pre-planning her funeral. They also noticed that she appeared "slumped" in the casket and a strange demeanor among the staff working at the funeral.
Crystal Whittington, a representative with the Ivy K. Gillespie Funeral Home said she was remorseful about the situation and the funeral home staff apologized to the family. She declined to comment further because "I don't know legally what I can and cannot say."
"We truly, truly, truly apologize," Whittington said.
Some family members were upset the case did not go to trial.
Libbett said it's hard not to think about what happened at the funeral when he remembers his mother. While he doesn't think the settlement was appropriate, he said no amount of money would have relieved the pain of what he and his family endured.
"It's a hurt when you can't help someone you really loved," he said. "There's no way to repair it."
ConnectingDirectors.com is the leading online daily publication for funeral professionals with a reader base of over 45,000 of the most elite and forward-thinking professionals in the profession. With ConnectingDirectors.com we have created a global community through an online platform allowing funeral professionals to Stay Current. Stay Informed and Stay Elite.
Latest posts by CDFuneralNews (see all)
You may be interested
Marketing
96 views
4 Social Media Mistakes Death Care Companies Are Making (and How to Fix Them)
Ryan Thogmartin
-
August 22, 2017
On one hand, there's always something new to learn and try. However, not everything makes sense when it comes to marketing death care companies. We've watched many funeral organizations lose focus on strategy due to the bright and shiny nature of the new tactics that pop up. Tactics come in all shapes, sizes and value levels. Some are new features that are useful and others can be 'shortcuts' that ultimately lead us in the wrong direction. Recent conversations got us thinking, so we wanted to talk about some social media marketing mistakes we see death care companies make, and how they can fix them.
Death Discussions
17 views
Death Discussions
17 views
August 31 is International Overdose Awareness Day (IOAD)
Ryan Thogmartin
-
August 21, 2017
Unfortunately, the opioid epidemic isn't much of a headline anymore. With over 100 overdose-related deaths everyday, we, as a country, have become desensitized to death and drugs. Funeral homes are charged with taking care of the final arrangements for those who have been taken from this earth too soon.
Jobs
6 views
Director of Support – Western US
CDFuneralNews
-
August 21, 2017
At Carriage Services, we believe in the concept of "First Who, Then What." We have learned that leaders, who attract and surround…
Comments