Cemeterians Seeking Alternatives to Traditional Bronze Memorials
Aurora, IN — April 4, 2012—Cemetarians are noticing a decrease in bronze memorial sales, with 62.5 percent citing cost as the major reason for the decline. In a recent survey, the majority of cemetery professionals indicated they would consider alternatives to traditional bronze memorials. Since 2002, the price of copper, the primary component in traditional bronze memorials, has risen from less than $1 per pound to more than $4 per pound.  The rising cost of bronze memorials has resulted in fewer sales and rising theft, said survey respondents.
Aurora Casket Company issued the survey to cemetery professionals around the United States. Aurora recently partnered with Michigan-based Whitehall products to develop an alternative to traditional bronze memorials.  The Aurora Memorial has a similar appearance and performance to traditional bronze memorials, yet they are composed of recycled aluminum encased in solid bronze.  According to Aurora Senior Vice President of Sales and Marketing Tim Dugan, Aurora Memorials are up to 40 percent less expensive than traditional bronze.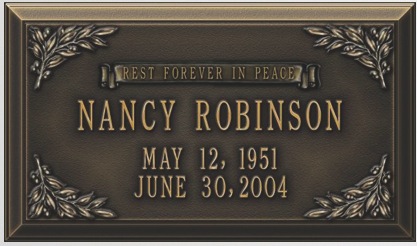 "Aurora Memorials allow us to offer a great value to our families," said Jeff Gamble of Gamble Holding Company in Decherd, Tennessee.  "We can now give them the appeal, look and durability of traditional bronze memorial at a more affordable price."
Aurora Memorials are available with a 30-year warranty and a defect-free guarantee. For more information on Aurora Memorials, visit www.AuroraAdvantage.com.
About Aurora
Founded in 1890, Aurora is the largest family-owned funeral service supplier. Aurora caskets are proudly made in the United States and Canada, with headquarters based in Aurora, Indiana. For more information about Aurora products and services, visit www.auroracasket.com.