Homesteaders Completes Leadership Transition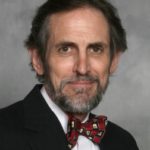 Des Moines, Iowa — Homesteaders Life Company chief executive Graham J. Cook will retire at the end of February and COO Stephen R. Lang will become the company's ninth president in its 108-year history. This succession plan was approved by the company's Board of Directors and announced last year. Cook remains chairman through February 2015.
"Steve and I have worked closely for the last five years to make sure Homesteaders is well-positioned to maintain its place as a market leader," Cook said. "I am confident that Steve's leadership and the plans put in place by the entire senior management team will ensure the company's success long into the future."
Lang joined Homesteaders as executive vice president in 2008, overseeing the company's sales, marketing and customer service departments. He was named chief operating officer in March of 2010.
"My focus will be on maintaining our commitment to funeral home owners and to our partners," Lang said. "As part of this commitment, we will continue to provide great products and services while continuing to improve our financial security. We will keep our promises to all of our stakeholders now and in the future."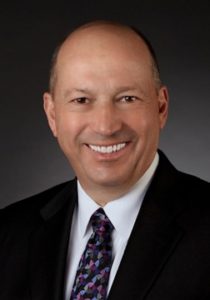 Lang is a respected veteran of the funeral funding industry. He was an executive of Forethought Financial Services for 20 years, serving as CEO from 2001 until the company's sale in 2006. Immediately prior to joining Homesteaders, he owned an executive recruiting company.
"Graham and I began talking and both agreed that this was the right decision," said Lang of the idea to join Homesteaders. "It was an easy decision to make because Homesteaders has such a strong culture, including a well-known commitment to long-term financial security and customer success."
Cook worked at Homesteaders for nearly 50 years. He got his start in the Homesteaders print shop, where he worked part-time while attending Drake University in Des Moines, Iowa. He has managed nearly every functional area at Homesteaders, becoming president in 1995 and chairman of the board in 1999.
Since Cook became chief executive, Homesteaders' assets increased from $173M to $2.38B, with surplus growing from $7.7M to $149.6M. Cook's legacy extends well beyond the scope of his company's success. His activism and philanthropy have profoundly influenced the evolution of pre-need insurance funding and the funeral profession at large. Cook was elected to the Iowa Insurance Hall of Fame in 2010.
Homesteaders Life Company provides products and services to promote and support the funding of advance funeral planning and end-of-life expenses. Visit homesteaderslife.com to learn more.