Homesteaders Adds New Home Office Account Executives
Des Moines, Iowa — Homesteaders Life Company, a national leader in pre-need funeral funding, has hired two new account executives to join the Home Office region team. Kristie Lynch and Eolo Nizzi are based at the company's West Des Moines, Iowa headquarters and will serve funeral home customers in multiple states.
"Homesteaders is continuously pursuing ways to better meet our customers' needs and to respond to growing demand," says EVP-Sales and Service Lyndon Peterson. "By expanding our sales force, we can continue to provide our customers with industry-leading support for their businesses."
VP-Field Sales Dan Lodermeier adds that Lynch and Nizzi bring extensive insurance and customer service experience to their new roles at Homesteaders.
"Both Kristie and Eolo have demonstrated their abilities to build mutually beneficial relationships with customers," he says. "Their expertise makes them valuable additions to our knowledgeable sales team."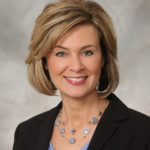 Lynch previously served as a licensing and compensation specialist at Homesteaders. Prior to joining Homesteaders, she worked as a customer relationship management business administrator at The Principal Financial Group, where she managed sales and marketing projects and provided training for sales representatives.
"I look forward to working with customers to help them achieve their goals and exceed their expectations for their businesses," she says.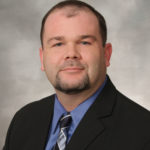 Nizzi brings more than a decade of sales experience from his prior positions. Before joining Homesteaders, he worked as a marketing service specialist at American Equity, where he provided marketing support and built relationships with agents.
"I am excited to serve as a resource for Homesteaders customers to help them find solutions to ensure their ongoing success," he says.

Homesteaders Life Company provides products and services to promote and support the funding of advance funeral planning and end-of-life expenses. Visit homesteaderslife.com to learn more.