Security National Life Announces New California Sales Managers
SALT LAKE CITY, UTAH – Security National Life is pleased to announce that John Little and Karla Kesting joined the company as Market Sales Managers of its Preneed Division. Mr. Little will be covering Northern California and Ms. Kirkland covering Central California. Current manager, Andrew Pavela is transferring from Illinois to cover Southern California.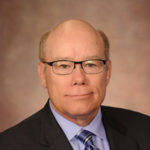 John Little brings over twenty-five years of experience in sales, marketing and sales management. A long time resident of Sacramento, John Little will be working with funeral homes to help develop their preneed business. He will accomplish this by assisting with marketing programs, training funeral home staff and managing sales counselors. John is active in a number of community organizations and lives in Sacramento with his wife, Sherlaine, and two dogs. Mr. Little looks forward to expanding Northern California's preneed markets.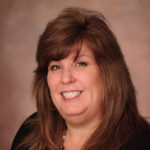 Karla Kesting consults regularly with funeral homes and field agents to manage their preneed. She brings vast years of life and preneed insurance experience, in addition to a rich history in customer service and marketing.  A native of the area, she resides with her family in Kingsburg, California. There she is active in Kingsburg Youth Cheer and a member of Kingsburg High FFA Parent Group. At Security National, Ms. Kesting will cover Central California markets.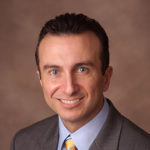 Andrew Pavela is the new southern California Market Manager for Security National. He serves the funeral home community to create solutions for marketing needs, product development and sales programs. Prior to his current position, he worked as a planning advisor in the preneed insurance industry bringing nearly two decades of experience in the consulting and sales industries. Raised in Chicago, Illinois, Andrew is a graduate of Western Illinois University where he was an active member of the American Marketing Association. Andrew is Six Sigma qualified and a recipient of several Million Dollar Club awards as well as President's Circle.
ABOUT SECURITY NATIONAL LIFE INSURANCE COMPANY
Security National Life Insurance Company is a market leader in preneed insurance products and services. We are a publicly traded company that provides strength and security for more profitable prepaid funerals.  Our company has enjoyed impressive growth over the past few years and is ahead of last year's record-breaking sales. Let's share our success together.  More information available at www.snlabetterway.com.