After the SCI/Stewart Merger, Who Are The Top 5 US Funeral Profession Corporations?
Give us your top 5 or maybe you have lost all faith and you think they all stink, whatever it is please share.
We posted this question on Facebook over the weekend and the response was huge. Here is a small glimpse of the replies: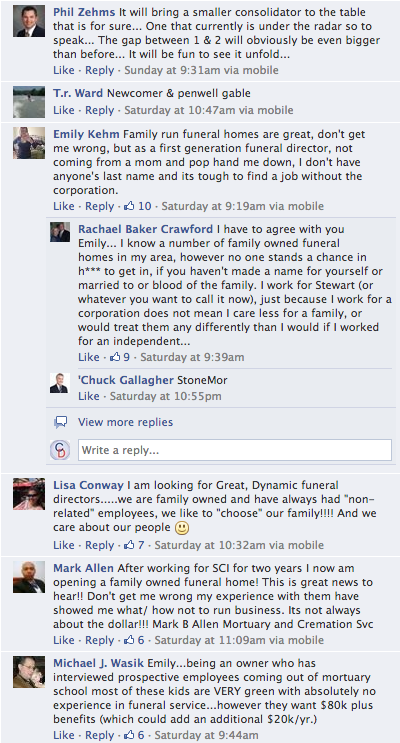 Please share your top 5 or add your commentary below!