Would You Dress A Family's Deceased Loved One In This Shirt For Viewing If The Family Requested? [Explicit]
The below image and question was posted by a funeral director on our Facebook Page:
Here is the t-shirt that the family wanted on the deceased at our funeral home. This has brought up many points of view form the directors and staff. I wanted to know what everyone else would do.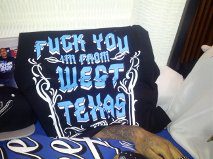 Please share your thoughts below.