Eternal Image Launches Complete Line of Major League Baseball(TM) Cremation Caskets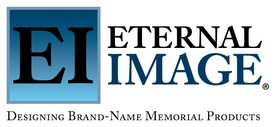 "Our Major League Baseball(TM) cremation caskets provide customers with a complete package for their loved one's cremation service when paired with our already popular Major League Baseball(TM) urns," said Nick Popravsky, VP of Sales & Marketing for the Company. "All thirty team caskets are available for order."
Crafted from fiberboard and cloth the official Major League Baseball(TM) cremation caskets offer a new, and previously unavailable option for families of baseball fans that have arranged a traditional viewing.
For photos of this new line of cremation caskets, follow this link: http://www.eternalimage.net/product/major-league-baseball/
Please call Eternal Image directly for ordering information: 866-622-7538.
About Eternal Image
Eternal Image, incorporated in 2006, is headquartered in Farmington Hills, MI. The Company is the first and primary manufacturer of licensed, Brand-name memorial products such as urns, caskets, vaults, headstones, various memorial gift items, and stationery. Currently, the Company offers products for sale under licenses from Major League Baseball(TM), STAR TREK(R), Precious Moments(TM), the Vatican Observatory Foundation(TM), KISS(TM), the Collegiate Licensing Company(TM), the American Kennel Club, and the Cat Fanciers' Association(TM). Eternal Image also has a division called New World Gift Company. New World manages the design, manufacturing, and marketing of memorial gift items and stationery. For more information about Eternal Image or New World Gift Company, visit www.eternalimage.net , www.newworldgiftcompany.com , or call 1-888-6-CASKET. Also, you can join us on Facebook at www.facebook.com/eternalimageinc and follow us on Twitter at www.twitter.com/eternalimageinc . Eternal Image trades on the OTC Pink tier of the OTC market. Investors can find Real-Time quotes and market information for the Company on www.otcmarkets.com .
Eternal Image's Safe Harbor Statement can be viewed within our most recent 10-K filing, as well as directly on our corporate website by clicking here: http://www.eternalimage.net/safe-harbor-statement/ .
The Eternal Image, Inc. logo is available at http://www.globenewswire.com/newsroom/prs/?pkgid=7602
This news release was distributed by GlobeNewswire, www.globenewswire.com
SOURCE: Eternal Image, Inc.