It's Called The Most Gorgeous Ad For A Funeral Home…In Japan
We have featured some pretty wild and edgy funeral home ads in the past. This ad is not edgy or wild, but it was called "gorgeous".
From Spoon-Tamago.com:
"The March 11th earthquake and tsunami had a traumatic effect on Japan. Issues of life and death, hope and despair, beauty and tragedy became an all too real part of people's everyday lives," says the agency, reflecting on how to communicate the funeral home's new role of remembering and celebrating the beauty of a lost person's life.

Creative director Mari Nishimura decided to create a real-size human skeleton made from pressed flowers. The striking image is both beautiful, as well as celebratory, expressing through flowers what remains after death.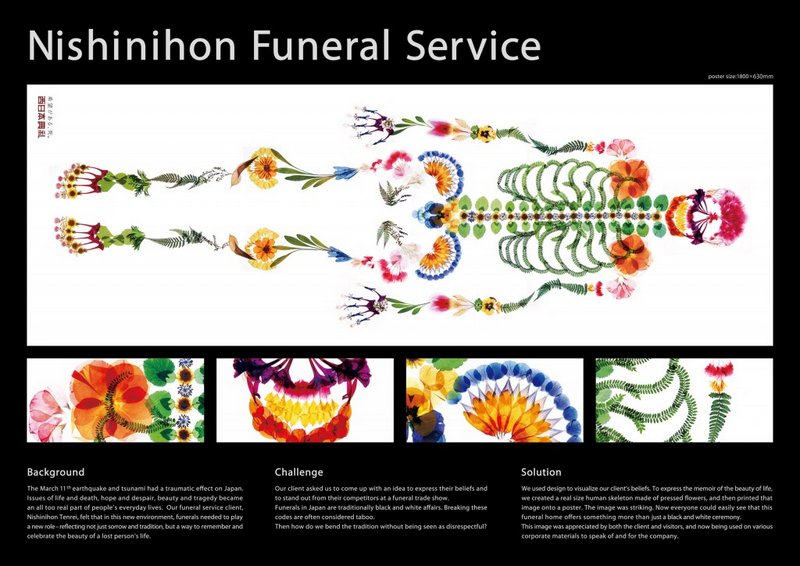 ---