Flanner And Buchanan Joins Fight Against Breast Cancer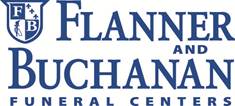 INDIANAPOLIS – Flanner and Buchanan Funeral Centers announced today that starting in October it will offer a new program that will benefit the American Cancer Society, called Brides for the Cure – Making Strides Against Breast Cancer.
Brides for the Cure will be a retail venue located at the Community Life Center at Washington Park East, 10612 East Washington Street.  Gently used wedding dresses and bridesmaid dresses will be available for purchase at deeply discounted prices. Also, donations of gently used dresses (five years old or less) are encouraged and will be appreciated.
According to Bruce Buchanan, an owner of Flanner and Buchanan Funeral Centers, all proceeds from the sales will benefit the Central Indiana chapter of the American Cancer Society to promote research for breast cancer cures.
The retail shop will open on Monday, October 29.  It will be open Monday through Thursday from 10 a.m. through 5 p.m. and Friday and Saturday from 10 a.m. to 2 p.m.  Dress donation hours will be Tuesday and Thursday from 10 a.m. to 2 p.m.   
For additional information, contact Maureen Lindley, director of marketing, at (317) 362-7691 or by e- mail at mlindley@buchanangroup.org
Founded in 1881, Flanner and Buchanan Funeral Centers is a family-owned business focused on celebrating life events.  Flanner and Buchanan has 14 funeral centers throughout central Indiana. The centers also host weddings, reunions, business retreats and community events.
---