The Winner Is…
There were over 20 different caption/taglines submitted for our caption contest. The winner will receive a free never before seen SoFund.Us t-shirt.
We narrowed it down to two office favorites and decided that both readers would get a t-shirt!
The winners are:
Ethan Darby: Worried about becoming cold and pale when you die? 
Kill two birds with 8 bulbs in our tanning bed casket! :) 
Jessica Fowler: No one in heaven will recognize you without the "Eternal Tanning Booth"
Ethan and Jessica – Please email your mailing address to: [email protected]
Thank you to everyone who participated!!!
Do you want a SoFund.Us T-Shirt?
Visit SoFund.Us and create your fundraising campaign and we will give you a free t-shirt!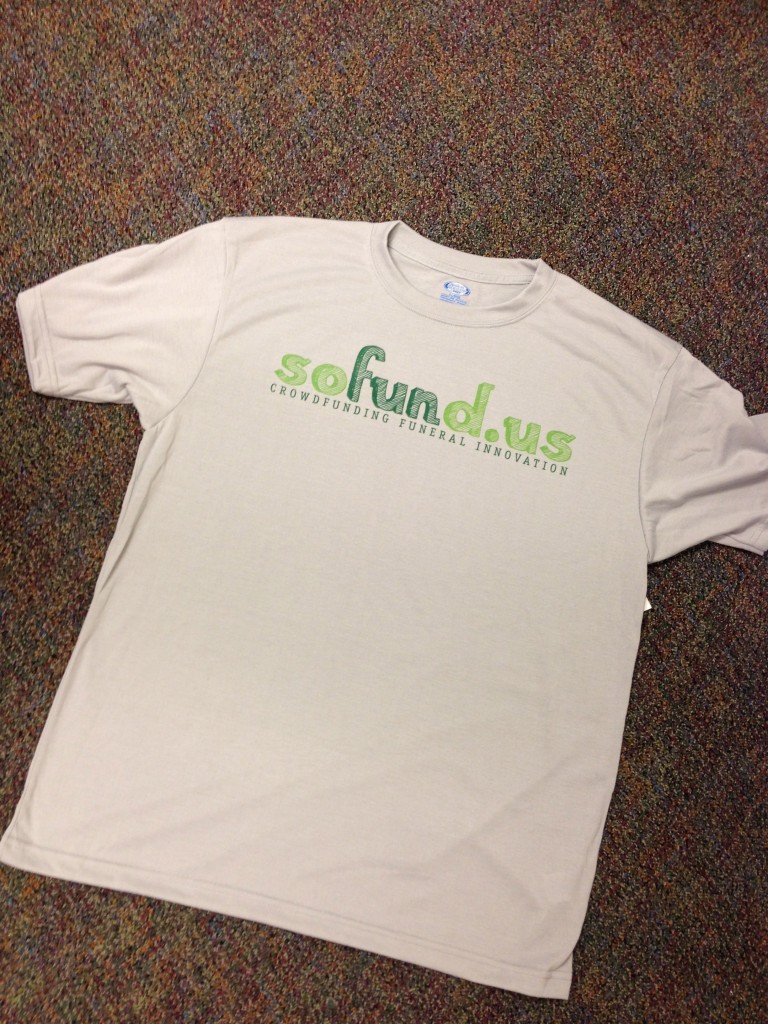 ---