If You Had All The Money in The World But Still Had To Have a Job, Would it be in Funeral Service?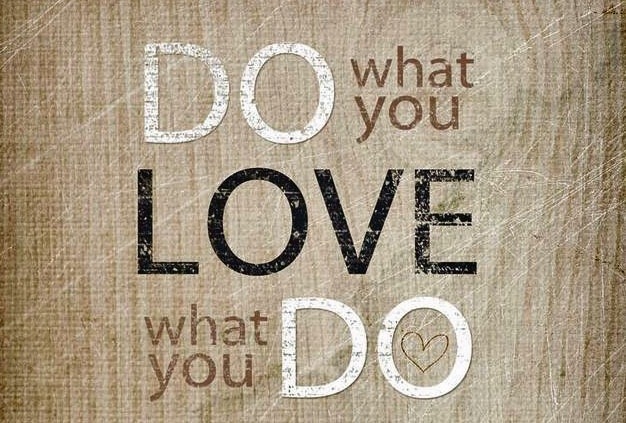 I asked this question on our Facebook Timeline last week and the response was great, so we wanted to bring it to a big audience.
It's a question that I hope generates a large discussion. The question came about from a presentation that I listened to online last week. The presenter was talking about making a living from your passion. He said "Do you love your job? Are you doing what makes you happiest everyday?" He said, "if your not sure then ask yourself this question; if you had all the money in the world, would you still choose to work the job you are now?"
The presentation was one of those motivational, "quit what your doing and go do what you love" inspirational talks. But the question he asked really gets your mind thinking. I have talked to a number of funeral professionals who work for someone else and are extremely under paid, but they don't care because they love what they do and the service they provide. They love the feeling of helping others. I have also talked to funeral professionals who are the complete opposite, they own the business because their parents left it to them. They worked for the funeral home growing up because it was what they were expected to do. It provides a good living and they don't want to give that up, but they don't really love it (and it shows in the quality of their firm).
I'm not saying that either situation is right or wrong, it's not about that, it's about determining if money wasn't a factor, are you doing what you love?
I hope you join this discussion and share how you really feel. It is no secret that this profession is draining and for the most part the job you do is grossly undervalued, but for many it is the only thing you could ever see yourself doing, for others, it's just a job.
So we have to ask: If You Had All The Money in The World But Still Had To Have a Job, Would it be in Funeral Service?
Ryan Thogmartin is founder and CEO of two innovative companies. Connecting Directors LLC (www.connectingdirectors.com) and Disrupt Media Group, LLC (www.disruptmg.com). ConnectingDirectors.com is the premier progressive online publication for funeral professionals. ConnectingDirectors.com is a thriving global publication with a reader base of over 15,000 of the most elite and forward-thinking professionals in the industry.

Disrupt Media Group, LLC is a social media marketing solutions firm. Disrupt MG focuses on proficiently assisting small businesses in creating engaging social media marketing strategies. Without a social media marketing strategy companies and brands are just aimlessly posting without any coherent direction. Social media marketing is more than just having a Facebook, Twitter, and Youtube page; businesses have to have a strategy to telling their story, one that opens the door and starts the conversation.
Latest posts by Ryan Thogmartin (see all)

---