Need Help With Social Media?
Interested in discussing a strategic social media plan for your funeral home?
Join 18,000 Other Funeral Directors in the Know! Sign up for our Daily Funeral News Updates email!
Like Us On Facebook
Recent Tweets
Why Funeral Service Missed the Boat, and Keeps Missing the Conversation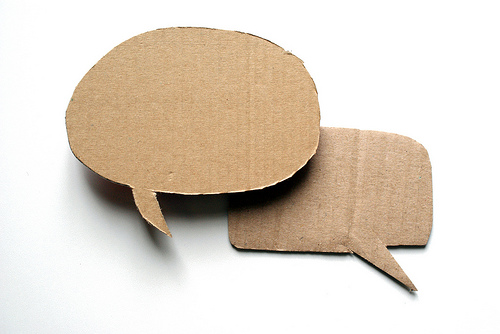 Last month we published an article about The Conversation Project.
Recently founded by Boston Globe columnist, Ellen Goodman and former Medicare chief, Dr. Don Berwick, its goal is to get people talking about their end-of-life wishes.
The public awareness campaign brings up some interesting points, such as this one: "80% of people say that if seriously ill, they would want to talk to their doctor about end-of-life care, while only 7% have an end-of-life conversation with their doctor."
In the article that I published I said, "As members of the funeral profession why are we ok with the conversation about our area of expertise being controlled by someone else?"
In an article written by Krystal Penrose of funeralOne she takes my question a step further and breaks down three very prominent opportunities for this profession to be involved in the conversation project.

From the
FuneralOne blog
:
1. Improve the funeral profession's reputation

I don't know why or how this horrible misconception came to be, but unfortunately, the funeral profession is seen in a very bad light to the media, Hollywood and the general public. We're seen as creepy, cold human beings who handle dead bodies, and that's it. The Conversation Project would have been the perfect opportunity to shoot that misconception down.

The Harvard Business Review recently said: "The first place for these hard [end-of-life] conversations is not in medical offices with doctors, who are often uncomfortable with and untrained in initiating them, and it's certainly not in emergency rooms or intensive care units. It's at the kitchen table."

The Conversation Project is there to facilitate those hard conversations. But as a profession who specializes in helping families make their loved one's end-of-life meaningful, we should be a part of this.
The conversation around death care services is completely being controlled by organizations that aren't representing the funeral profession and they are doing a huge disservices to the profession by sharing false information with millions of families. Many families are developing extremely negative opinions of the funeral director and the value of the funeral service (or lack there of).
In her article Kelly goes on to discuss a few opportunities funeral professionals can maximize in their communities to start debunking the negative untrue perception the public has of the funeral profession.
I challenge the profession to go a step further and look at perhaps the most valuable social platform that we have never mentioned on this site before, Quora.com.
Quora connects you to everything you want to know about. Quora aims to be the easiest place to write new content and share content from the web. We organize people and their interests so you can find, collect and share the information most valuable to you.

When you want to know more about something, Quora delivers you answers and content from people who share your interests and people who have first-hand knowledge — like real doctors, economists, screenwriters, police officers, and military veterans. On Quora, it's easy to create a personalized homepage of everything you want to know about by following topics, questions, people and boards.
Simply put, Quora.com is a high level question and answer platform.Guess what? There is a massive amount of questions being asked about funeral services and the funeral process. Guess who is not involved in these highly visible conversations, the funeral profession. These questions are being answered again and again by outside the profession organizations.
How is this profession going to get back to being the expert and not a random national organization?
Here are some of the questions that have been asked related to the keyword "cremation":
Why do Indians run their dead to the Ganges?
If I had an urn with cremated remains in it what would I be able to learn from them?
Funerals: What are the pros and cons of embalming?
Posts: Is cremation more popular in the U.S.?
How many pets are cremated annually in North America?
What are the legal restrictions (if any) regarding spreading the ashes of a cremated body?
Is it better environmentally to be cremated or buried?
Ryan Thogmartin is founder and CEO of two innovative companies. Connecting Directors LLC (www.connectingdirectors.com) and Disrupt Media Group, LLC (www.disruptmg.com). ConnectingDirectors.com is the premier progressive online publication for funeral professionals. ConnectingDirectors.com is a thriving global publication with a reader base of over 15,000 of the most elite and forward-thinking professionals in the industry.

Disrupt Media Group, LLC is a social media marketing solutions firm. Disrupt MG focuses on proficiently assisting small businesses in creating engaging social media marketing strategies. Without a social media marketing strategy companies and brands are just aimlessly posting without any coherent direction. Social media marketing is more than just having a Facebook, Twitter, and Youtube page; businesses have to have a strategy to telling their story, one that opens the door and starts the conversation.
Latest posts by Ryan Thogmartin (see all)

---