King of Beers, King of Funerals
The King of Beers became the King of Funerals, but just for one day.
"It all worked out beautiful,' says Jackie Wesley. "I gave him what he asked for."

Indeed. Jackie Wesley is describing her brother's unique funeral services in Maringouin, Louisiana which has made national news. Leon Wesley was buried in a Budweiser casket on Saturday, Sept. 8. He requested the specially-made casket because Budweiser was his favorite drink.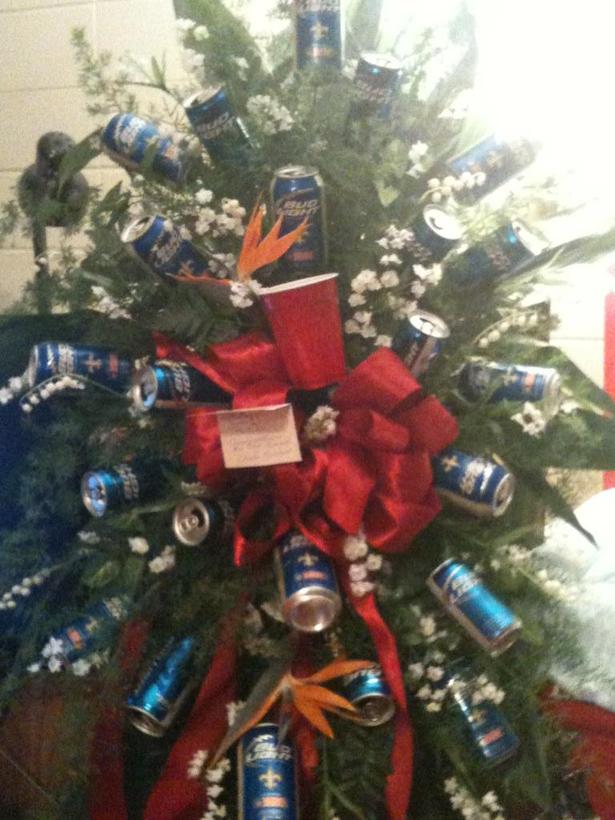 Leon's casket was specially ordered to fit his long frame and covered with the log of his well known drink of choice, Budweiser beer.
One clerk store clerk remembers the man they called "Bin Laden" because of his long beard, saying, " "He would come into the store, buy his beer and cigarettes and that's it."
Leon's sister, Jackie Wesley, is a funeral director in Louisiana, and says, "We just gave him what he asked for."
Jackie is no stranger to a personalized funeral service:
"One family years ago wanted their father in a bed. So we brought in a bed, with his pajamas and robe on. With a Butterfinger in his hands," Wesley said.
Leon whose nickname was Bin Laden died on Sept. 2 after battling prostate cancer. Wesley who runs a funeral home promised to honor his dying wish.
---