Need Help With Social Media?
Interested in discussing a strategic social media plan for your funeral home?
Join 18,000 Other Funeral Directors in the Know! Sign up for our Daily Funeral News Updates email!
Like Us On Facebook
Recent Tweets
How I Learned to Stop Pissing Into the Wind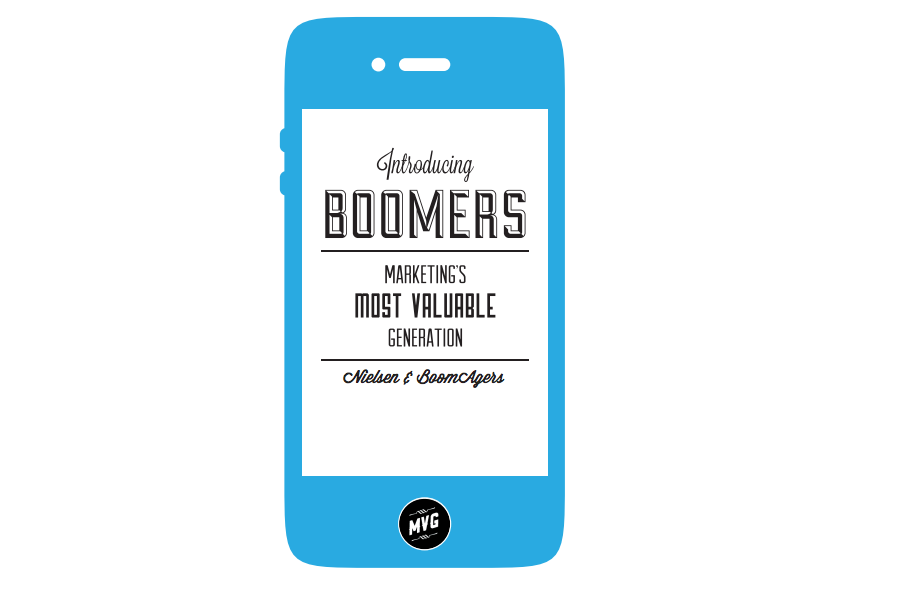 It's no longer a secret. The adaption rate of funeral professionals when it comes to embracing a new marketing strategy targeting the "Boomer" segment is virtually a non-starter.
A new report released last week from Nielsen Company and BoomAgers LLC says:
"Boomers are the most valuable generation in the history of marketing and they are too valuable to ignore."
We all knew that.  But the most important part about this report is that it totally destroys the EXCUSE most funeral professionals use to avoid investing in social media marketing. Yes, I said, "investing", which means spending marketing dollars on social media and not a phonebook ad.

Still skeptical?  Here is your risk:
"Taking their loyalty for granted, or forsaking them for being too loyal or set in their ways, are both risky approaches for marketers."
Specifically the report Introducing Boomers: Marketing's Most Valuable Generation (Nielsen Company and BoomAgers LLC) details that:
Boomers represent:
63% of Boomers still have at least one person in the household working full time. Boomers make the most money and they spend what they make. Boomers account for:
49% (nearly $230 billion) of total CPG sales
44% of the US population
70% of US disposable income
40% of customers paying for wireless service and
41% of those purchasing Apple computers
Between now and 2030, the 18-49 segment is expected to grow +12%, while the 50+ segment will expand +34%.
Internet users over the age of 50 are driving the growth of social networking as their usage of the social net has nearly doubled to 42% in the past year. 53% of Boomers are on Facebook.
That bears repeating:  53% of Boomers are on facebook and my bet is that they are the middleclass Boomers who are your primary market.
They are also prolific online shoppers. A third of them shop online and the 50+ segment spends almost $7 billion when there.
The Internet is their primary source of intelligence when comparison-shopping for major purchases.
What troubles me most about your reluctance to jump into social media marketing is that YOU already know this because YOU use the internet in just the same way this report describes here.  So, if it's good enough for you why isn't it good enough for your families.
Or
Better yet, why are you content to allow online conversations to go on without your being included?
The numbers are staggering. I don't know what else it is going to take for funeral professionals to understand that the way they have been marketing HAS TO CHANGE. Social media marketing MUST be a focal point of your advertising, and Yes, you will have to spend money. If a company is going to give you FREE social media consulting or put your social media on "autopilot" and there are no goals or strategy process in place, I promise you will be disappointed.
Click to download a PDF version of Introducing Boomers: Marketing's Most Valuable Generation 
Fact: The most important thing about social media marketing is having a focused strategy with goals and a quantified way of measuring the achievement of said goals.
Ryan Thogmartin is founder and CEO of two innovative companies. Connecting Directors LLC (www.connectingdirectors.com) and Disrupt Media Group, LLC (www.disruptmg.com). ConnectingDirectors.com is the premier progressive online publication for funeral professionals. ConnectingDirectors.com is a thriving global publication with a reader base of over 15,000 of the most elite and forward-thinking professionals in the industry.

Disrupt Media Group, LLC is a social media marketing solutions firm. Disrupt MG focuses on proficiently assisting small businesses in creating engaging social media marketing strategies. Without a social media marketing strategy companies and brands are just aimlessly posting without any coherent direction. Social media marketing is more than just having a Facebook, Twitter, and Youtube page; businesses have to have a strategy to telling their story, one that opens the door and starts the conversation.
Latest posts by Ryan Thogmartin (see all)

---