Need Help With Social Media?
Interested in discussing a strategic social media plan for your funeral home?
Join 18,000 Other Funeral Directors in the Know! Sign up for our Daily Funeral News Updates email!
Like Us On Facebook
Recent Tweets
[Uncensored] I Challenged Alan Creedy:This is His Response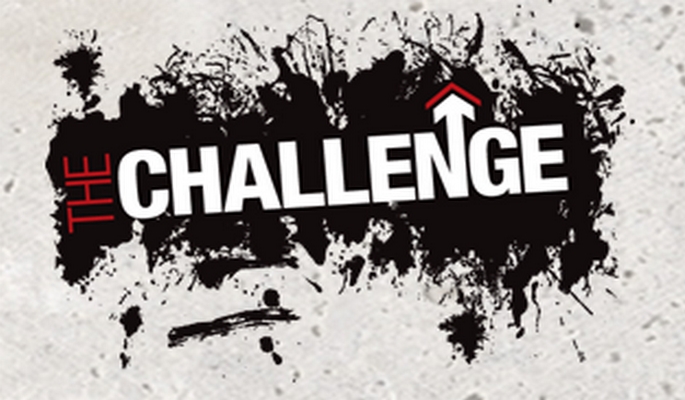 I recently had the opportunity to sit down and have a multi-hour long conversation with Alan Creedy. We talked about the funeral profession, life, church, blogging and even went back and forth about the value of social media (we pretty much agreed on everything but this).

This conversation about social media real began a few years ago when Alan came to visit me shortly after my car accident. It was around that time that I began setting up my social media company (
DISRUPT Media Group
). Alan and I briefly talked about social media and how it could play a roll in the future of the funeral profession. Alan has always resided more on the side of a sceptic but I know there was part of him that could see the writing on the wall.
This social media debate has gone on between us for almost 24 months. In that time period Alan has begun to use social media channels himself and even started doing a little social media marketing for his "Creedy Commentary" blog and Newsletter, but he still was missing the "light bulb" moment that would really make him a believer.
When Alan recently visited my office he shared with me what he had been doing through social to promote his blog and newsletter and he explained how he really wasn't getting near the results he though he would.
So we spent sometime talking about what I thought he could do better from a social perspective and I challenged him to give it his full effort and start out by making one small change. I really believed that if Alan made this first small change he would begin seeing better results and would ultimately start seeing the value in what I have been preaching for the past 24 months.
Yesterday afternoon I unexpectedly received a letter from Alan Creedy. This is his response to my challenge: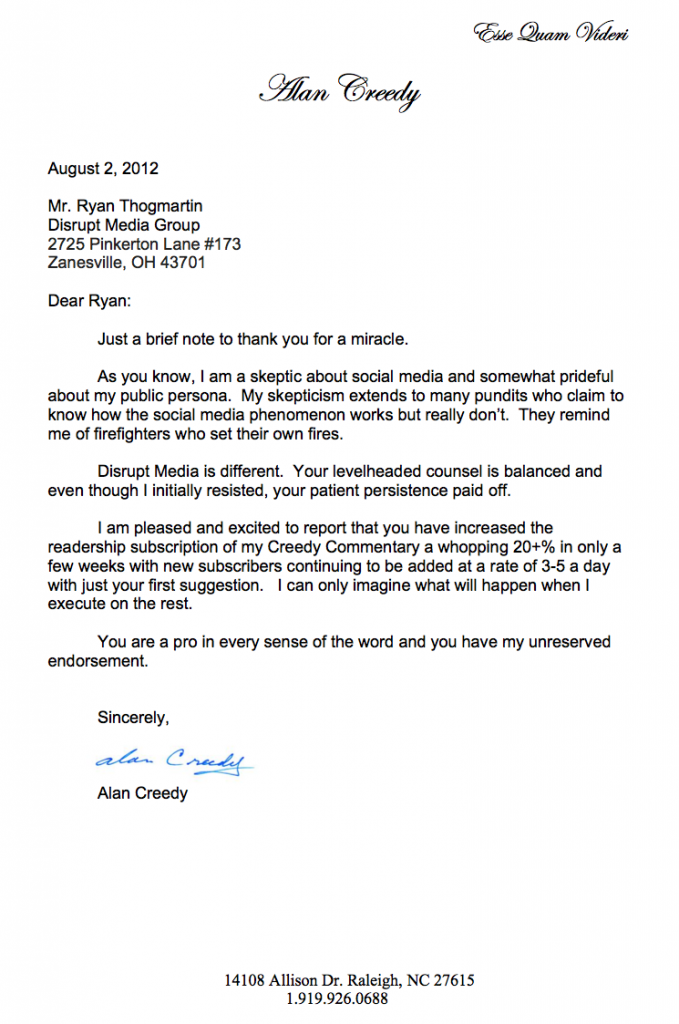 Ryan Thogmartin is founder and CEO of two innovative companies. Connecting Directors LLC (www.connectingdirectors.com) and Disrupt Media Group, LLC (www.disruptmg.com). ConnectingDirectors.com is the premier progressive online publication for funeral professionals. ConnectingDirectors.com is a thriving global publication with a reader base of over 15,000 of the most elite and forward-thinking professionals in the industry.

Disrupt Media Group, LLC is a social media marketing solutions firm. Disrupt MG focuses on proficiently assisting small businesses in creating engaging social media marketing strategies. Without a social media marketing strategy companies and brands are just aimlessly posting without any coherent direction. Social media marketing is more than just having a Facebook, Twitter, and Youtube page; businesses have to have a strategy to telling their story, one that opens the door and starts the conversation.
Latest posts by Ryan Thogmartin (see all)

---