Batesville Gets This One Right
Texting while driving is a common recurring theme around the death of young people. It is amazing how many people have been affected by the consequences of texting while driving or distracted driving, including myself.
Most of you how have followed ConnectingDirectors.com for the past few years know that in 2010 I was involved in a horrific accident caused by a teenage girl texting while driving. The young girl driftef left of center hitting my SUV head on. The accident resulted in the death of her passenger and me suffering a broken right femur in 3 places.
A few weeks ago Caleb Wilde, one of our featured guest writers, posted the below image of a Batesville casket semi in an article titled, "Texting while Driving: A Great Way to Support Your Local Funeral Director".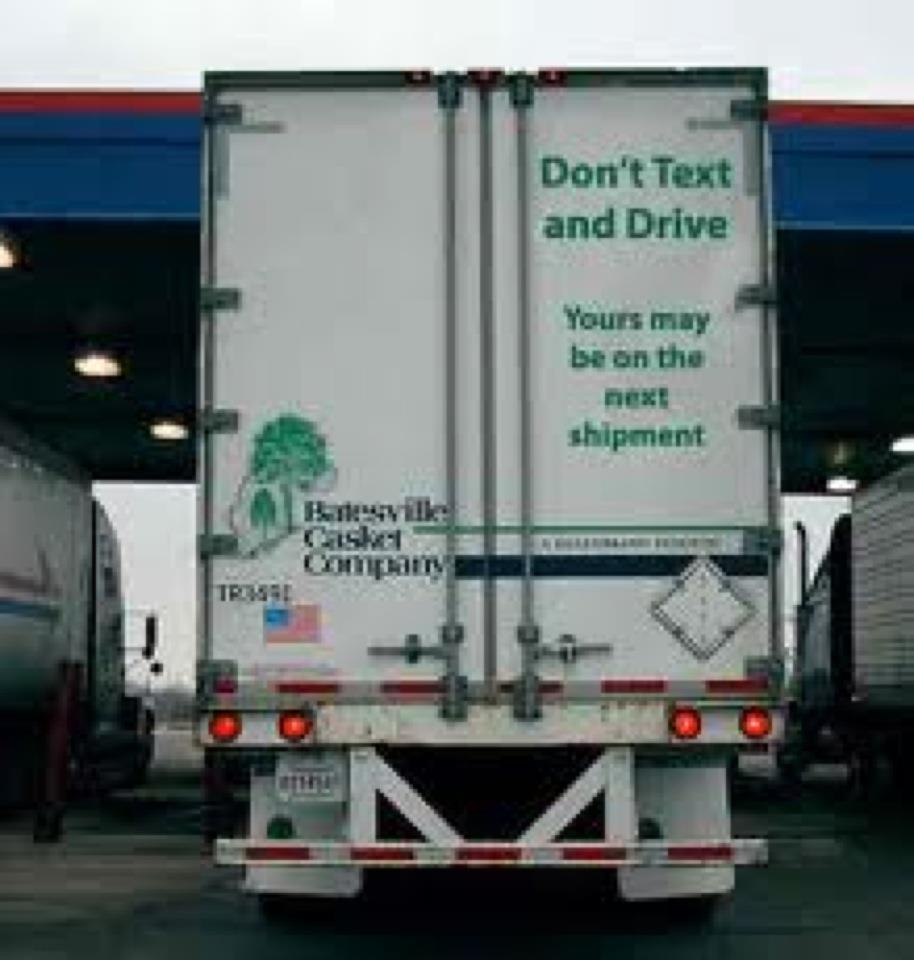 In the article Caleb posted the statistic: one out of six fatal collisions occur because of distracted driving.  Most distracted driving is somehow related to your cell phone.
Distracted driving is dangerous and deadly. Great job by Batesville to incorporate an important message into one of their most valuable marketing outlets.
---