Need Help With Social Media?
Interested in discussing a strategic social media plan for your funeral home?
Join 18,000 Other Funeral Directors in the Know! Sign up for our Daily Funeral News Updates email!
Like Us On Facebook
Recent Tweets
Geezers are Techie and Love Tablets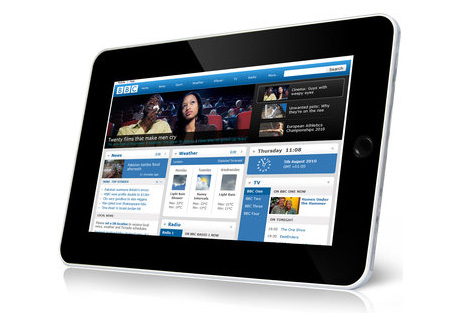 A recent article published last week by 
ReadWriteWeb.com
 reinforces the importance of your funeral home website needing to be mobile friendly. If your website doesn't play well with mobile browsers then you could be missing valuable interaction with the older population who is more about consuming content and less about creating it.
I encourage you to click the below link and read this article from 
ReadWriteWeb.com
. As you read the article take the statistics listed and relate them back to your funeral home. Addressing the needs and habits of the "geezers" is starting to fall inline with the needs we generally place on younger demographics.

Change is not coming, it is here! Are you falling short of meeting the needs of your customers from an online, tech, social media stand point?
Ryan Thogmartin is founder and CEO of two innovative companies. Connecting Directors LLC (www.connectingdirectors.com) and Disrupt Media Group, LLC (www.disruptmg.com). ConnectingDirectors.com is the premier progressive online publication for funeral professionals. ConnectingDirectors.com is a thriving global publication with a reader base of over 15,000 of the most elite and forward-thinking professionals in the industry.

Disrupt Media Group, LLC is a social media marketing solutions firm. Disrupt MG focuses on proficiently assisting small businesses in creating engaging social media marketing strategies. Without a social media marketing strategy companies and brands are just aimlessly posting without any coherent direction. Social media marketing is more than just having a Facebook, Twitter, and Youtube page; businesses have to have a strategy to telling their story, one that opens the door and starts the conversation.
Latest posts by Ryan Thogmartin (see all)

---