Online Reviews: How to Protect Your Funeral Home Reputation [Part 1]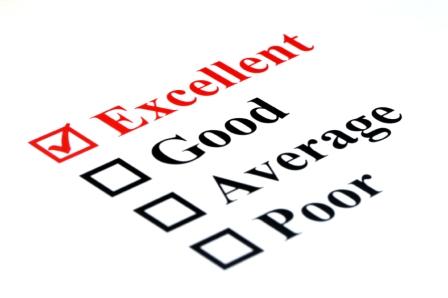 One of the biggest concerns that funeral professionals and small business owners have about the idea of using social media marketing for their business it that having a social presence will make them more vulnerable to negative comments or bad reviews. This is a legitimate concern and the reply I give is simple: your right!
Let me explain: anytime you have a larger presence somewhere online and become easier to access you are going to be vulnerable to negative comments or reviews. Funeral professionals had the exact same concern when deciding to create a funeral home website.

The fear is really in the unknown, not knowing what kind of response clients will have, or what happens with disgruntled employees; are they going to make negative comments on our Facebook page? This is very possible, but each social networking site has ways for businesses to handle these situations, like deleting the user and blocking them from accessing your page.
The bigger risk for funeral homes is not having an online presence, social media accounts, and not monitoring their firm or brand online. Not knowing what is being said about your business online is far more of a risk then having a large presence online where will be able to monitor and address what is being said. Funeral homes need to be in control of their online brand perception, not the consumer.
The reality is that pissed off and disgruntled clients, ex-staff, friends, even hateful family are going to post negative comments and reviews online whether you're involved with social media marketing or not. They are going to use Yelp, a blog, and even their own social accounts to spew garbage about your firm. At least by having a social presence and monitoring what is being said about your business will allow you to quickly know what is being said and address the situation at hand.
I recently read an article posted in an online newspaper from the U.K. where a funeral home was the victim of a cyber bully who was posting negative comments on the UK's largest online reviews site. The negative reviews started showing up first in Google search results for the funeral home. The anonymous poster is believed to have never been a client of the funeral home.
There is no telling how many families or potential clients read those "fake" reviews, but the damage to the funeral homes online reputation could be great.
It is important to monitor your business online and know what is being said so you can address the situation immediately.
Part 2: How to Handle Negative Online Reviews or Comments
CEO at DISRUPT Media and ConnectingDirector.com
Ryan Thogmartin is the Owner and CEO of DISRUPT Media. DISRUPT Media is a full service social media agency specializing in social media strategy, management and reporting for funeral companies. DISRUPT Media is the creator of the FUNERAL Social Design Process which is the only full service social media strategy program crafted specifically for the funeral profession.

Go to http://funeralsocial.com to find out more about the services we offer. Our clients who are apart of our FUNERAL Social Design Process are seeing an increase in post reach and engagement of over 300%.

Ryan is also the founder of ConnectingDirectors.com. ConnectingDirectors.com is the leading online daily publication for funeral professionals with a reader base of over 45,000 of the most elite and forward-thinking professionals in the profession. With ConnectingDirectors.com Ryan has created a global community through an online platform allowing funeral professionals to Stay Current. Stay Informed and Stay Elite.
Latest posts by Ryan Thogmartin (see all)
You may be interested
Cremation
8 views
Funeral Homes are Struggling to Keep Their Doors Open
Ryan Thogmartin
-
August 13, 2017
This is a topic and conversation that does not get talked about or covered enough. We all want to put the blame on cremation and ignore the fact that many of the issues facing funeral homes aren't because families choose cremation but because of bad business decisions of many funeral directors who don't want to change or accept cremation.
Funeral Industry Press Releases
2 views
Comments