SOLO GRINDING WITH HOMESTEADERS – FUNERAL Hustle | 002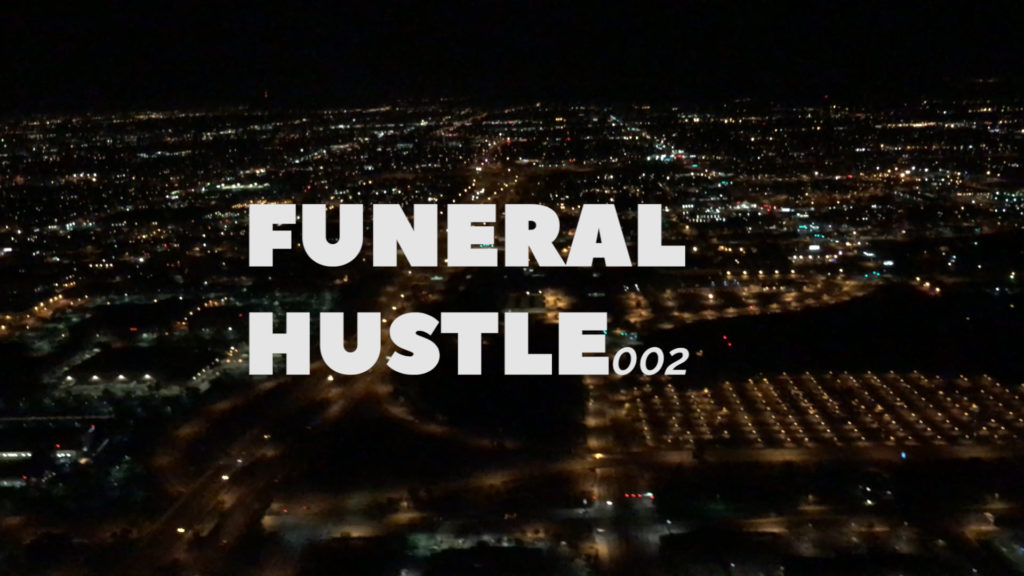 Back to the West! One could say it is going to be busy for the next 24hrs. A demo with the Homesteaders Sales team, explaining how Social Media marketing can and WILL work for Funeral Homes in 2017, FN team-up with The Funeral Commander – Also, why you should jump on the Instagram train NOW!!!
—————————————-
FUNERAL Hustle is a realtime look at what it's like to be a social media marketer and death-care entrepreneur. Follow entrepreneur, Ryan Thogmartin, as cameras capture the travel, meetings, presentations and 1-on-1 jam sessions that showcase the grind…the FUNERAL Hustle.
Ryan Thogmartin is a death care entrepreneur and the CEO of DISRUPT Media and creator of ConnectingDirectors.com. | Follower of Christ | Husband | Father | Entrepreneur | Host of #DISRUPTu! and #FUNERALnationtv | Lover of Skittles
DISRUPT Media is a social media first marketing company that focuses on social storytelling for funeral companies. DISRUPT uses insights gained through analytics to build creative campaigns that achieve actual business goals.
Follow Ryan:
Instagram: http://www.instagram.com/ryanthogmartin
Facebook: https://www.facebook.com/ryanthogmartin
Snapchat: @rthogmartin
Twitter: http://www.twitter.com/ryanthogmartin
DISRUPT Media: http://www.disruptmedia.co
ConnectingDirectors: http://www.connectingdirectors.com
FUNERAL Nation: http://www.funeralnation.tv
CEO at DISRUPT Media and ConnectingDirector.com
Ryan Thogmartin is the Owner and CEO of DISRUPT Media.

DISRUPT Media is a full-service creative agency built for the now. We partner with death care companies to drive deep-rooted brand loyalty and measurable leads through social media.

More Fans. More Conversations. More Leads.

Ryan is also the founder of ConnectingDirectors.com. ConnectingDirectors.com is the leading online daily publication for funeral professionals with a reader base of over 45,000 of the most elite and forward-thinking professionals in the profession. With ConnectingDirectors.com Ryan has created a global community through an online platform allowing funeral professionals to Stay Current. Stay Informed and Stay Elite.
Latest posts by Ryan Thogmartin (see all)
You may be interested
Answering Service for Directors
16 views
Funeral Industry News
1173 views
Comments