Foresight Announces Launch of New Digital Communication, Education and Leadership Content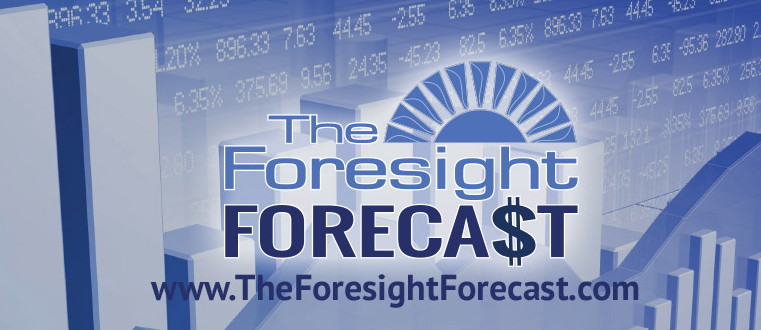 Phoenix, AZ, January 27, 2017:  The Foresight Companies announce their complete launch of new communication, education, and leadership as a business financial consulting firm.  Foresight is recognized as the preeminent boutique financial and management consulting firm in the funeral and cemetery profession.   Dan Isard, President of Foresight said about the new site, "We were an early adapter to having a web presence.  Our goal has always been to educate.  However, the methods of education continue to evolve.  Our redeveloped site has a library with more content than any other in funeral service.  Now we will add other methods of education including video seminars and blogs".

Director of Marketing for Foresight, Jeff Harbeson said, "I worked to assembled a creative team of digital experts to assist us in our effort.  Our goal is to have a graphic and educational experience that is superb.  We enlisted Directors Advantage as a key part of this development.  Ellery and his team understand the ability to have a theme interwoven through the site with a brand such as ours".  Jeff went on to say, "So many times I hear from funeral professionals that they know Dan Isard but they don't quite know what Foresight does.  Now we can showcase the full talents of our diverse company and its highly-trained staff with four decades of experience".
Foresight's refreshed website, www.theforesightcompanies.com, was created and designed by the team at Directors Advantage led by CEO Ellery Bowker.  "The goal of the new website is to communicate the depth and breadth of Foresight's offering in a way that lets a firm of any size see the value of working with Dan and his team of experts" says Bowker. 
"The web site is just one step in Foresight's full engagement to share our messages in a timely method through Social Media", Harbeson added.  "Social Media expert and CEO of Disrupt Media, Ryan Thogmartin, along with his team of experts, are the second key component and the ongoing engine to our ability to get these news worthy messages to the funeral and cemetery public", Isard added.  Thogmartin says "It's great to partner with a leader in the marketplace like The Foresight Companies.  Being able to align with a company that has a passion for helping funeral homes and cemeteries by driving the profession forward is a true privilege."
The Foresight Companies is passionate about providing the necessary content to help educate funeral and cemetery professionals and the owners and managers of these businesses.  As part of their commitment to the betterment of business practices, TheForesightForecast.com blog/vlog has been created to offer insights and valued content for everyone at no cost.  Isard states, "My practice started in 1974.  With more than 40 years of collective expertise in all matters of business, the Foresight Foreca$t is the latest commitment to help educate the next generation of this profession."  Foresight Foreca$t will offer weekly video enhanced blogs.  The video segments are called "The more you know, the smarter you are".  They will include short four to five minute presentations as well as free monthly video seminars by experts Dan Isard, Stephanie Ramsey, Jeff Harbeson, Kevin Kruger and Mandy Rohde.  The Foresight Foreca$t will be broadcast from the studio located at The Foresight Companies headquarters in Phoenix.
Visit www.theforesightcompanies.com to see their informational site which hosts The Foresight Foreca$t blog/vlog and like The Foresight Companies Facebook page to get connected.
ConnectingDirectors.com is the leading online daily publication for funeral professionals with a reader base of over 45,000 of the most elite and forward-thinking professionals in the profession. With ConnectingDirectors.com we have created a global community through an online platform allowing funeral professionals to Stay Current. Stay Informed and Stay Elite.
Latest posts by CDFuneralNews (see all)
You may be interested
Jobs
2 views
Preneed Funeral Sales Advisor
CDFuneralNews
-
August 11, 2017
Premier Funeral Solutions is currently seeking a Preneed Funeral Sales Advisor . Premier Funeral Solutions offers tools and methodologies developed to help…
Marketing
3 views
12 Benefits of Social Media Every Funeral Home Needs to Know
Ryan Thogmartin
-
August 10, 2017
Social media is 'marketing.' It's not the new marketing, it's the current state of marketing, and funeral homes and death care companies can no longer afford to ignore it. There are so many reasons why death care companies need to get their heads out of the sand and start engaging on the platforms used by over 68% of all Americans.
Humor
41 views
Six Times Twitter Reminded Us Funerals Don't Have to be Boring
Madison Ashby
-
August 9, 2017
These six people had funerals on their mind for one reason or another and decided to share with the Twitter world what they were thinking, and I'm pretty glad they did. People can come up with some pretty crazy things if you let them ramble.
Comments