Trump Credits Social Media for His Unexpected Campaign Victory, Why Funeral Homes Should Listen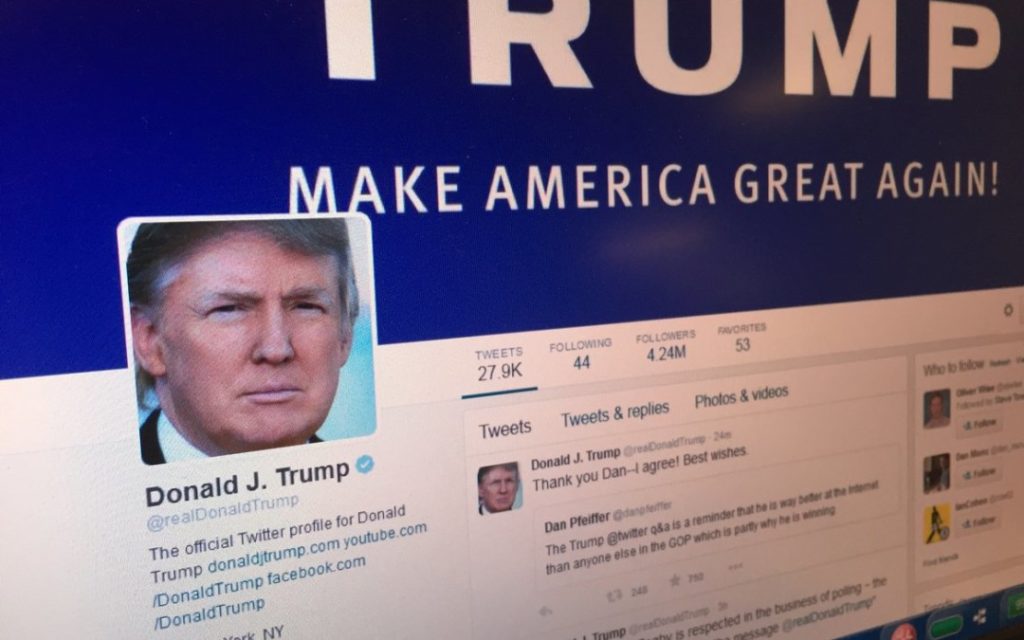 Whether you love him or…not so much, there is no doubt in anyone's mind that Donald Trump's defeat of Hillary Clinton in the 2016 Presidential campaign was a total surprise. The extreme organization of the Democratic National Committee in Clinton's campaign, with it's massive funding and full-bore media blitz, was touted as almost unassailable. Almost everyone got it wrong.
In an interview with "60 Minutes" correspondent Lesley Stahl this past Sunday evening, Trump gave his sometimes controversial use of social media the credit for pulling off the impossible.
"It's where it's at…I do believe this, I really believe that the fact that I have such power in terms of numbers with Facebook, Twitter, Instagram, et cetera — I think it helped me win all of these races where they're spending much more money than I spent."
Trump dismissed his opponents' use of their huge cash reserves to advertise in more traditional ways, saying that "social media has more power than the money they spent, and I think maybe to a certain extent, I proved that."
At DISRUPT Media, we've been saying the same thing for a long time. The more traditional avenues of marketing and promotion are being eclipsed through the power of social media. Trump's tweets, and his posts in Facebook and Instagram, were seen by more people at one time than any of the expensive television commercials or newspaper ads put forward by the Clinton campaign and the DNC. It's no wonder why this is true. Almost everyone who carries a Smartphone has accounts one or more of these outlets, and they typically access them several times a day.
If you own a funeral home, or if you are a funeral product vendor, and you have not activated a Facebook and/or Instagram page to promote your business, Trump's astounding victory should prompt you to take action…now. If you need help, you can turn to the experts at DISRUPT Media. We are the only full-service social media agency specifically catering to the funeral profession. Go to http://www.funeralsocial.com to find out more about the services we offer. Our clients who are a part of our FUNERAL Social Design Process are seeing an increase in post reach and engagement of over 300%.
Schedule a live demo with DISRUPT Media: http://www.funeralsocial.com/demo
Learn more about our FUNERAL Social Design Process: http://funeralsocial.com/social/
Download our social media goals worksheet: http://funeralsocial.com/social-media-goals-worksheet/
ConnectingDirectors.com is the leading online daily publication for funeral professionals with a reader base of over 45,000 of the most elite and forward-thinking professionals in the profession. With ConnectingDirectors.com we have created a global community through an online platform allowing funeral professionals to Stay Current. Stay Informed and Stay Elite.
Latest posts by CDFuneralNews (see all)
You may be interested
Marketing
131 views
4 Social Media Mistakes Death Care Companies Are Making (and How to Fix Them)
Ryan Thogmartin
-
August 22, 2017
On one hand, there's always something new to learn and try. However, not everything makes sense when it comes to marketing death care companies. We've watched many funeral organizations lose focus on strategy due to the bright and shiny nature of the new tactics that pop up. Tactics come in all shapes, sizes and value levels. Some are new features that are useful and others can be 'shortcuts' that ultimately lead us in the wrong direction. Recent conversations got us thinking, so we wanted to talk about some social media marketing mistakes we see death care companies make, and how they can fix them.
Death Discussions
21 views
Death Discussions
21 views
August 31 is International Overdose Awareness Day (IOAD)
Ryan Thogmartin
-
August 21, 2017
Unfortunately, the opioid epidemic isn't much of a headline anymore. With over 100 overdose-related deaths everyday, we, as a country, have become desensitized to death and drugs. Funeral homes are charged with taking care of the final arrangements for those who have been taken from this earth too soon.
Jobs
7 views
Director of Support – Western US
CDFuneralNews
-
August 21, 2017
At Carriage Services, we believe in the concept of "First Who, Then What." We have learned that leaders, who attract and surround…
Comments